Web design is (unfortunately) not only creative work in the studio or seek inspiration during long walks or trips to the gallery. Designing is primarily work with the client. And what comes with it is a strange ailment designers - almost panicky fear mails from the customer ...
 
This seems absurd? If so, imagine a situation when you send your thoughtful and ground on the project, and in response you get ...
 
One of the e-mails, which freezes the blood in the veins, while augmenting with epilepsy, seizure and nervous tics left eye. Unfortunately, if you want to create a website, then you need to get used to it, because such emails are on the agenda.
 
Below the most common customer response: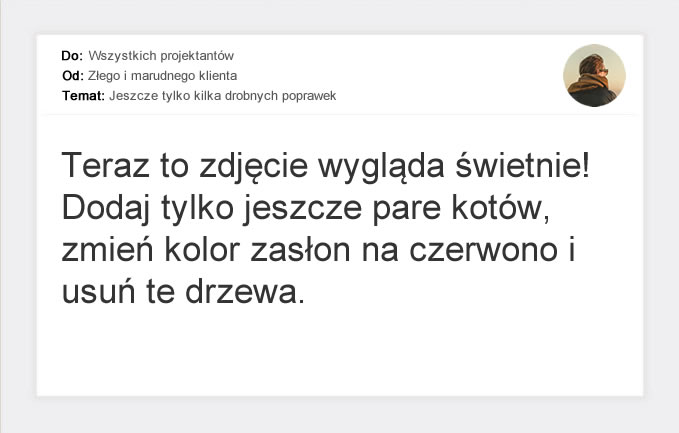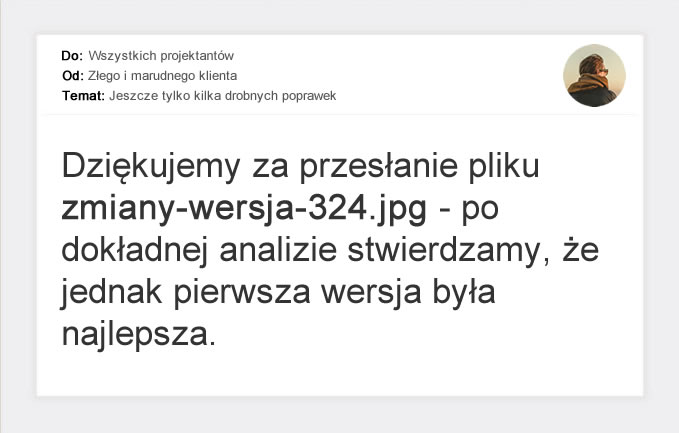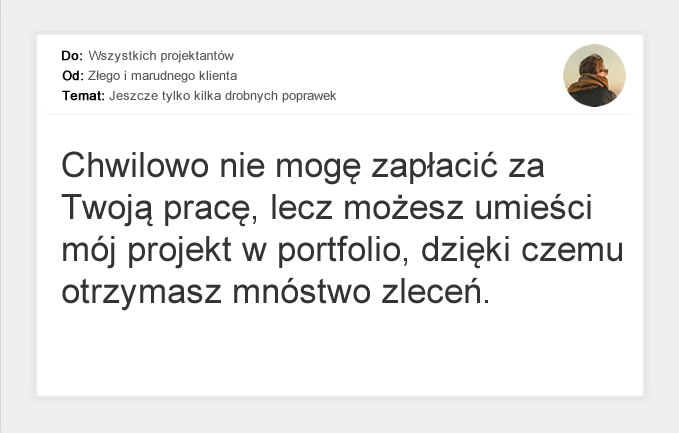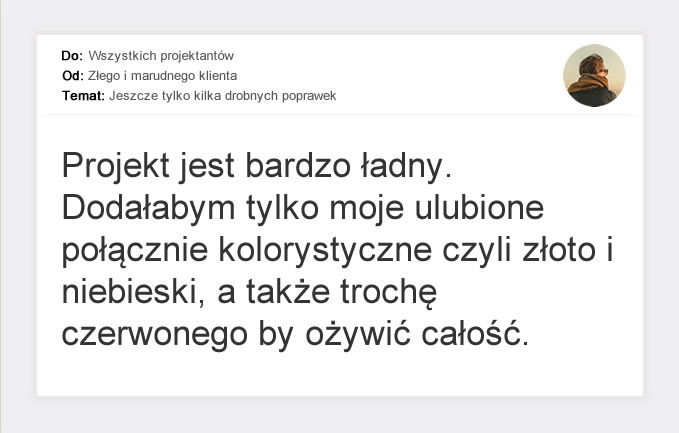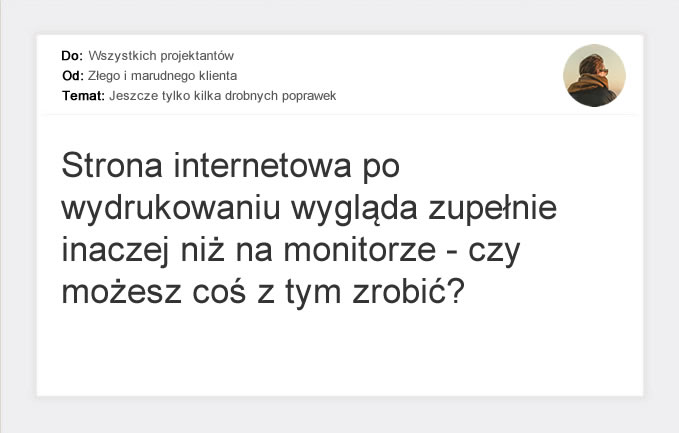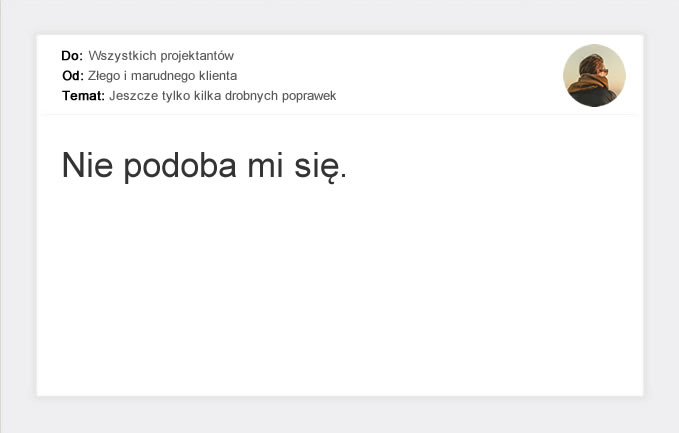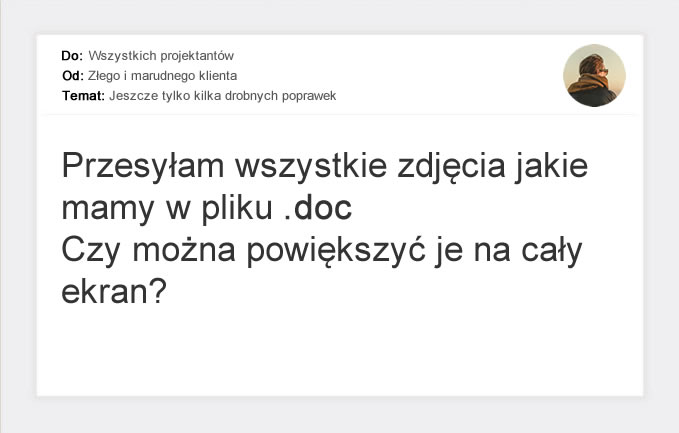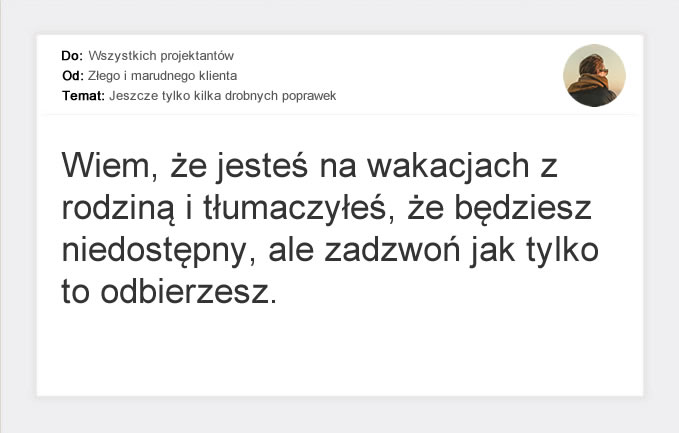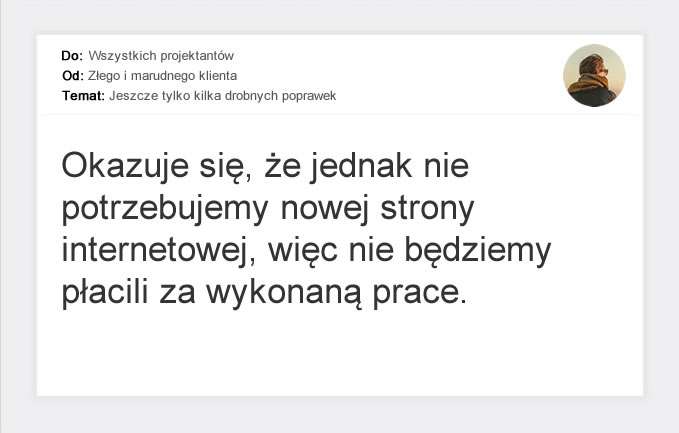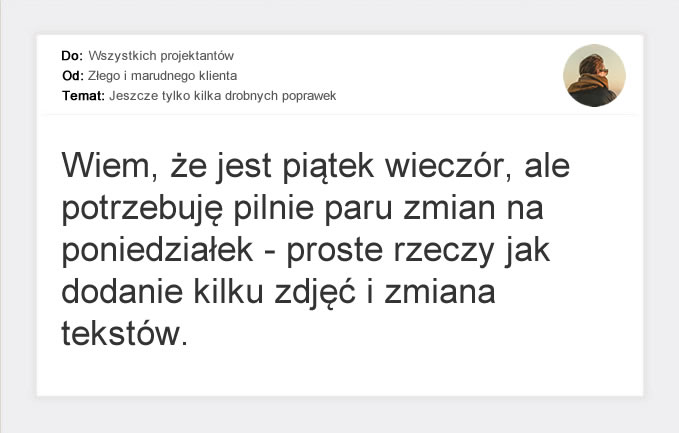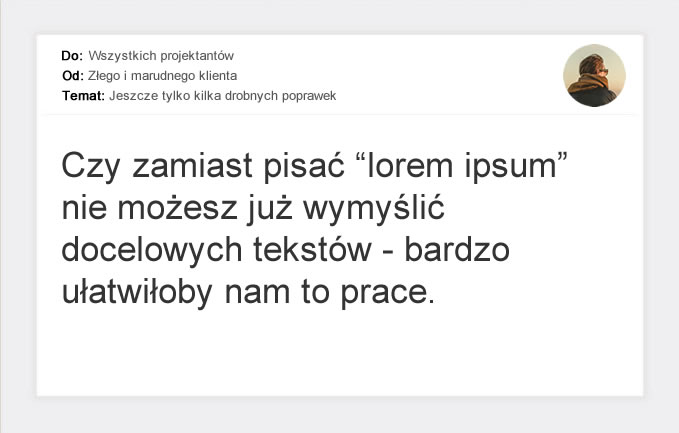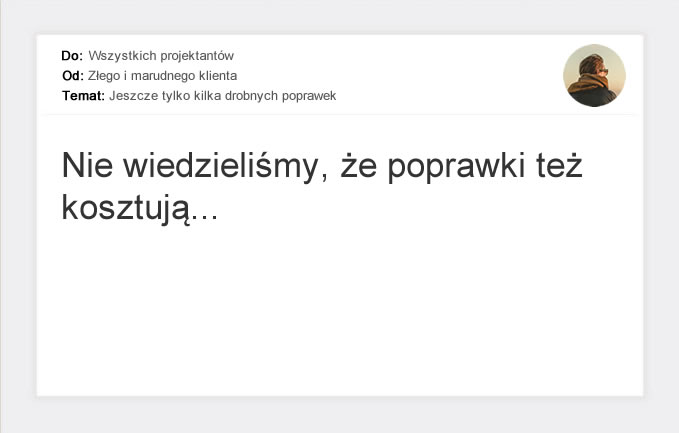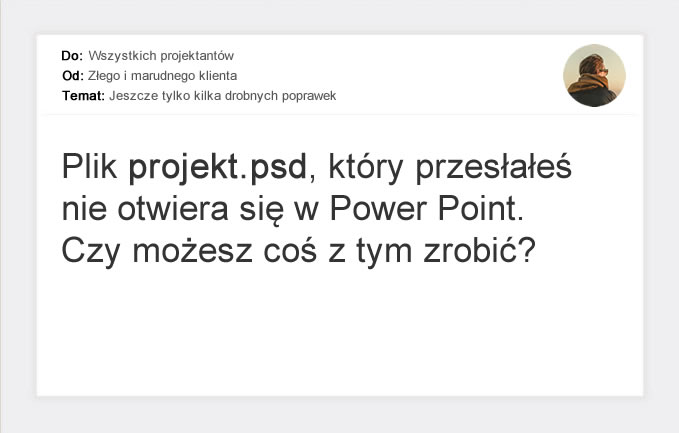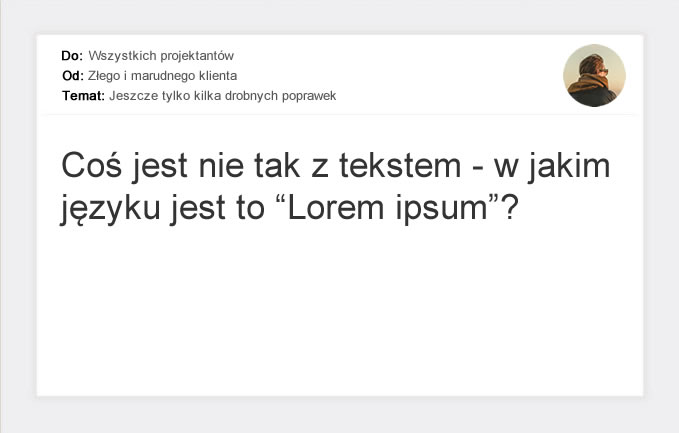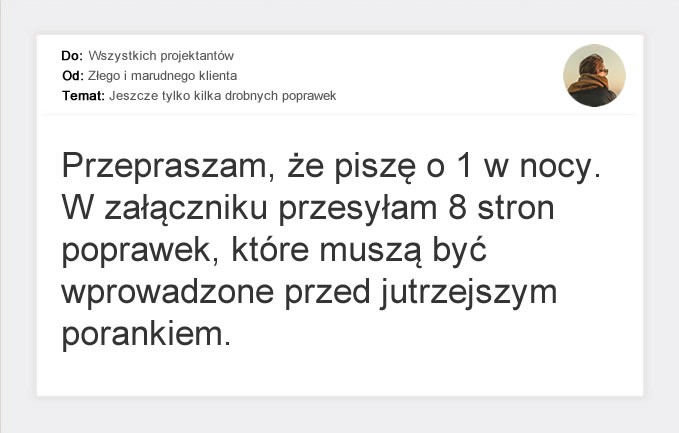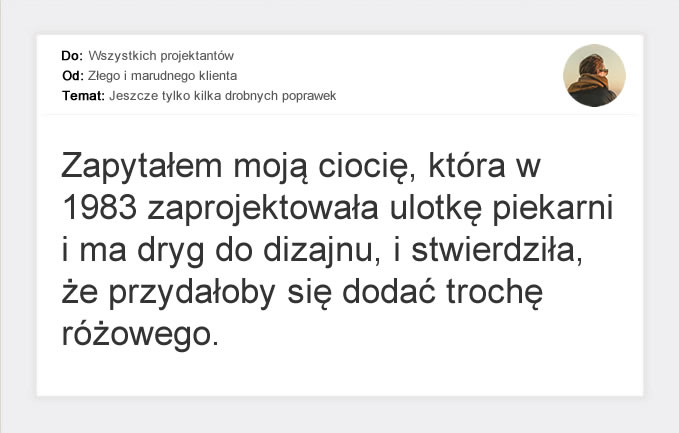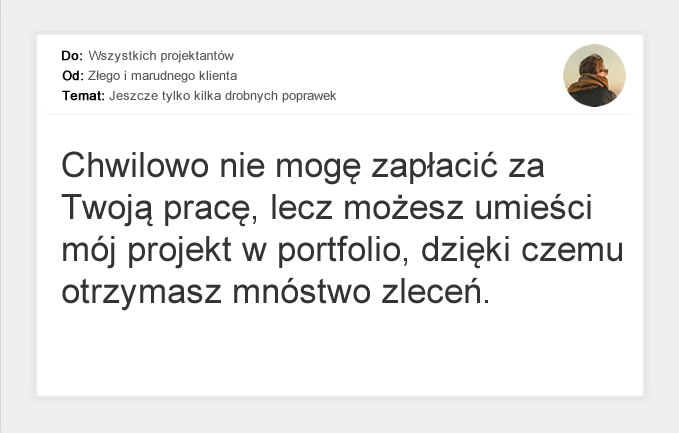 ---
Tomasz Szwed - UX Designer and CEO at 2sides

For over 10 years I analise customers needs and propose best solutions. Next I watch over whole process of designing websites - from first prototypes to working website.

Personally I'm a big fan of board games.