Key changes:
Setting the non-public status for webpages and articles
Use this function if you are in the process of creating a page and do not want to publish some content yet. Now you can choose webpages and articles that will be invisible on the Internet.
How to use this feature?
In the Settings panel select the Webpage or Article tab.
Go to the Publication settings section.
Change the status of the webpage or article to Non-public and click Publish. This will hide the content from users of the page. The content will still be visible to you in the wizard.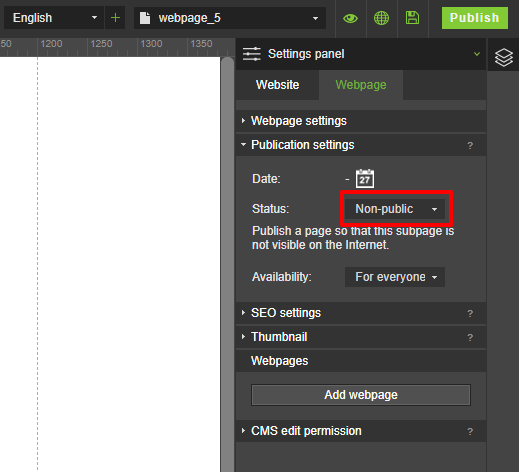 A palette of your own colors
This feature will allow you to create more coloristically-consistent websites. You can save any color in the Color selection panel. You will always have them at hand.
How to use this feature?
Select the element you want to edit. In the Settings panel, expand the Style section and click the Color icon.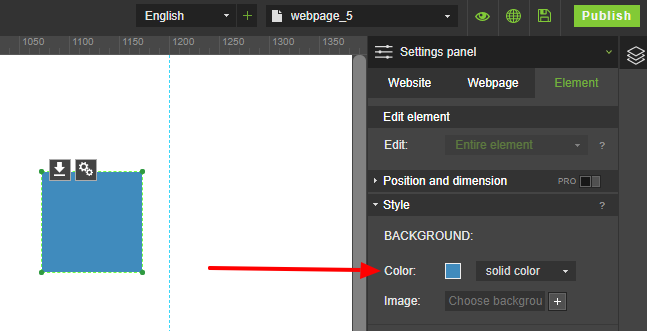 To add a color to the palette, click the plus icon.
You can change the order of colors by drag and drop. To remove a color from the palette, simply drag it outside the panel.
Uploading the ads.txt file
This feature will be useful if you want to monetize the ads displayed on your site. Creating the ads.txt file will enable you to use Google AdSense. This will give you control over who publishes ads on your site. You can easily block content that you don't like. 
How to use this feature?
Create an ads.txt. file in your AdSense account. Detailed instructions on how to do this can be found here. 
Go to the WebWave wizard. In the Settings, select the Marketing and analytics section.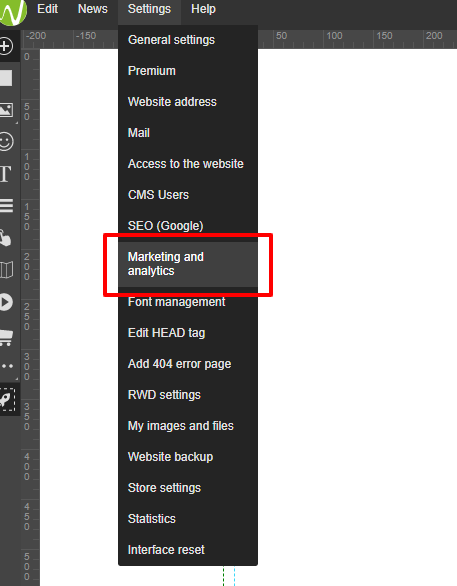 Select the advertising tab.

Upload the ads.txt file from your device's disk.