Masonry Gallery
Now you can present images on your website in an even more attractive way. This is possible thanks to the mosaic grid (masonry gallery).
How to use this feature? 
In the Add Items panel, expand Add Images and select Images grid.
You can also edit an existing image grid. To do this, select it and go to the Settings panel.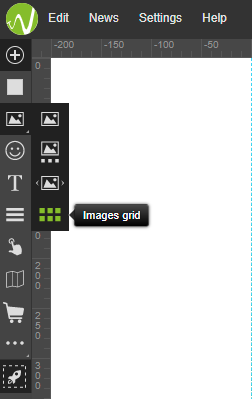 In the Settings panel, expand the Images grid settings section and select the Masonry vertical option in the layout field.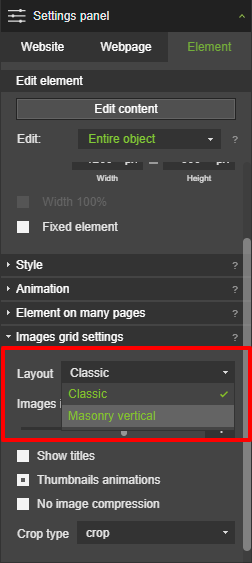 Now using the options in the Settings panel you can set the size of the space between images, their quantity and their number in a row. You can also add captions, animations and disable their compression.