In the WebWave - responsive website builder - Google Maps element will allow you to add to your site map on which you can indicate your chosen location. This may be the headquarters of your company or the location of your company stores. Or you can select your favorite bars on the map.
Adding Google map to your page
Adding Google map to your page
To add a Google map to your page click the appropriate icon in the tools menu on the left side of the editor, or drag the icon to the editor window.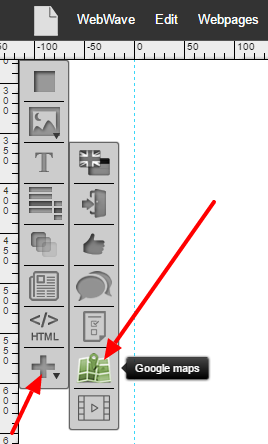 After adding Google maps you can easily mark any location on it.
To change the Google map setting double-click on this item.
If you want to mark on the map a specific address, you can search for it by typing in the appropriate box on a map, or manually point by clicking the left mouse button on the map.
To remove the marker, right-click on the already added tag.
You can also adjust the zoom and select between the map view and satellite images.