In the WebWave - reponsive webdesign application -  the "Like" button allows your users to 'like' your website and gives you the ability to display how many likes your page already obtained.
You can add the "Like" button from the toolbar on the left side of the editor. Just click the appropriate icon or drag it onto the page.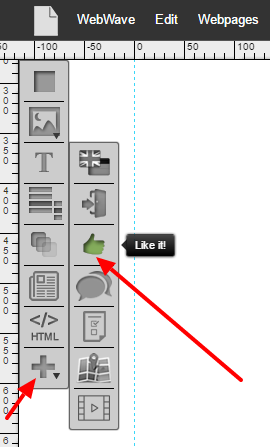 After selecting the button in the editor, in the bottom panel a "Like button settings" box will appear.
You can edit following settings there: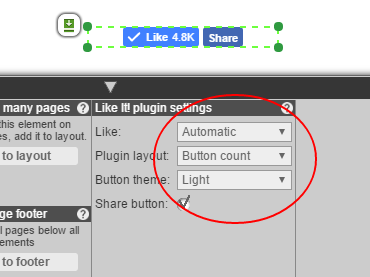 Like
You can choose whether the 'likes' will be counted for the entire page, or just for the current page.
Plugin layout
Allows you to choose whether to display the number of likes, and on which side of the button the number will be displayed.
Button style
Allows to choose one of the two styles provided by Faceboook.
Share button
It allows you to choose whether the "Share" option should be available for your users, next to the "Like" button.