The shape is a key element in the WebWave - webdesign application without coding. It allows you to create simple graphics, such as square, line, or circle (by rounding the corners).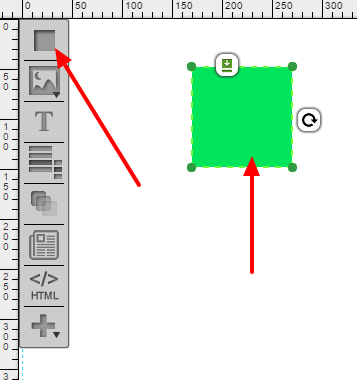 You can edit all the basic properties of the element such as size, position, visibility, background color (or add graphics in the background), border, shadow and fitting.

An important element is the possibility to set the width of the shape at 100% of the screen, so this shape is automatically adjusted to the width of the screen on which it is displayed.
Example:
To create the line separating the header from our website content:
Add the Shape element
Set the color, etc.
Set the height for example 
Set the height for example 1px
In position options, check the box "width 100%"