WebWave - responsive website builder without coding - allows you to protect selected pages with a password. As a result, only registered users of your site will be able to view these pages.
To secure the subpage with password and allow access to it only for logged-in users in the bottom panel, select the "Page Properties". Then in the box "Publishing Settings", select availability -> "Only logged users".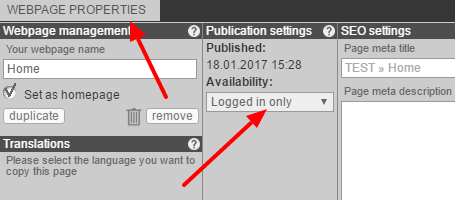 If the user is not logged in and attempts to enter the site available only to registered users, the logging screen will appear.
If you want to allow your users to log in and log out and possibly create an account, use the element "Logging in" component. Its description can be found here.