The website is one of the most important tools for your business. When people come to it, it is usually the first interaction with your brand, and as we know, the first impression is the most important. Recently we  showed you 5 ways of how to design an effective website, but what if the users that come to the website do not follow the given instructions? If you are in this situation, be sure to check if you have not made one of the 5 major and fairly common mistakes.
Fortunately, if you already realize that these issues also apply to our site, it will be easy to eliminate them. Below I'll show you 5 common mistakes on websites and ways to eliminate them.
1. Designing your website does not guarantee winning customers over.
No doubt that you had the best intentions of creating a website, according to the latest trends. You have used all the latest technologies and a variety of cool effects to design it. You've even listened to the advice of your  friends, you have added the finishing touches to the website and created something really beautiful. When you show a web page to friends, they will all unanimously say that it is really pretty. Is it something that you expect from your customers? Do they want to admire a work of art, or would they prefer to find specific information?
Tip: Think about to whom you address a web page and how you want to present your brand. If it is intended for business, you should give up the artistic embellishments and focus on the aesthetic appearance. If you design portfolio for a photographer, you should focus on minimalism. So how best to expose his work ? When designing a website the most important thing is to keep in mind who is the final recipient and try your best to understand their needs.
2. Too much information.
Overwhelmed text, especially on the home page does not encourage people to stay on it. People do not like to be forced to think and look for anything – they expect material to be presented in a clear and readable format so that they will not have to search the tons of information to find what it is they are looking for.
Tip: The less text on a website the better. Spread the information in to readable blocks, think about what is  really important and which messages can be  expanded. Upon think about what users are interested in.  Then try removing half of what you have to see if by any chance something can not be removed. Describing our work, we have a natural tendency to exaggerate - remember to create original content for your website. Clearly introduce what your company is about and what it offers.
3. Poorly organized system website
The content of your website is what users are looking for, but it is the system that determines the success or failure of the page. Users will not read the content if it is not really necessary to them but will scan a web page in search of information important to them.
Tip: Use clear headings, shortcut information, bullets, and graphics. Great help with the icons you will find on https://www.iconfinder.com/. But remember not to overdo it, because then you can get a completely opposite effect to intended purpose.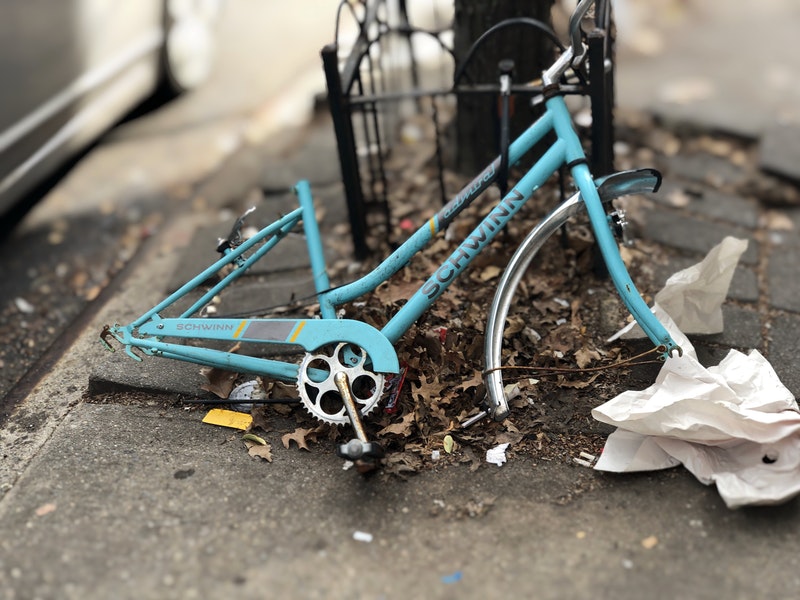 4. Bad navigation on website.
The user should move around your website in an intuitive way. There is no simple recipe for how the navigation should work, especially now that more and more new technologies for building website and their layout and graphics can sometimes surprise us.
Tip: Use a concise texts for all the links so that the user can be sure where to find them. Graphics should be clear, it is best to add text to them to dispel doubts as to what they represent and where you will be redirected after clicking on them. Links and buttons should be definitely separated from the main text. Organize the entire navigation structure to be consistent with the graphics of your site. If you create a website of a business remember that it will require a larger order than, for example Page mad artist. Never let yourself  get lost in time, move around your website and do not leave yourself any room for doubt. Everything must be clear and at your fingertips.
Remember that most clients will leave your website if they do not find what they are looking for in less than 3 clicks.
5. No current content
If you intend to have a place for news on your website, but do not have the time or desire to place anything there. If you do not care about the timeliness of the content on your site, users will not care about visiting your site. For this reason they will think that your company does not update regularly, because the last updated information was added two years ago ... Remember that the search engines do not remain indifferent to such behavior.
Tip: The easiest solution is to ensure the timeliness of the content. Content should be updated at least once a week, preferably daily. Write about what is happening in the company, the plans, the latest news from the industry. Short messages which show that the company is alive and works dynamically. It will also have a positive effect on your search engine rankings, which will result in increased traffic to your website. However, if you ultimately do not have time - just delete this section. Better now that she was gone, than to have been forgotten.
Author: Tomasz Szwed. For over 10 years I analise customers needs and propose best solutions. Next I watch over whole process of designing websites - from first prototypes to working website. Personally I'm a big fan of board games.