So you want to show the world their work and get a lot of interesting clients (for those who want things for free, or have a vision that leaves you chills even the hardest-timers, get always)? Of course it is - just like a lot of other people who want to tie their lives with graphic design. But ever you wondered how to make you was spotted in the crowd?
Below I will try to present some tips that will help create a decent website with a portfolio.
Define yourself
Think about what style suits you. Collect all your work and decide which ones you like the most and only the work ready for use. Never take all the work, to show the wide range of activities, because through it you can not get to the people to whom you really want to hit. For those who are looking for your style, not something forced many amendments.
Consider also, what is your personality. Contrary to appearances, this is a key issue, because it really does not only sell their projects, but the whole self. If you are a dynamic and exuberant to show it by color and layout of the website, and if quiet, but it is also accurate to showcase. Let your portfolio becomes a mirror in which you'll be reflected - so customers will know what to expect after you and you consciously choose.
Assertive
The best part after the agency know that they are consistent. Each element is polished and holds a general plan, so that gives you a unified whole. This shows that the designer knew what he was doing and he had a plan, and for that yet (most importantly) a clear vision of what he was doing.
Very often in the design of subsequent pages we come up with an idea that we think is really cool, but ... unfortunately, than to have the whole. Then usually the temptation: "No, but it's a total subpage, so you may have to leave it here ...". The answer is not always jedna-! It is better to think about something that will be less "bajeranckie," but it will complete the whole project - so that everyone who goes to the site, feel for the stable and confident, and it has a huge impact on his decision.
Remember that the best branding is much more than the creation of a logo and business cards. What counts here is every detail that makes your brand has become recognized automatycznie- even if material is not a logo or any inscription. The result is that customers more easily remember your brand and when they become the choice of the contractor, it will help you recall yourself mentally just you (in psychology is called the availability heuristic).
Surprise and give to remember
Perhaps you are wondering why you have zaskakiwać- it's not a show of magic tricks, only serious graphic designs. Remember, however, that someone must decide which agency / freelancer will work. This is usually a laborious and tedious process of web browsing contractors that nothing from each other do not differ - are nice and correct, but nothing in them memorable. After a few days he had had enough and sits down, to finally choose someone and get it over with.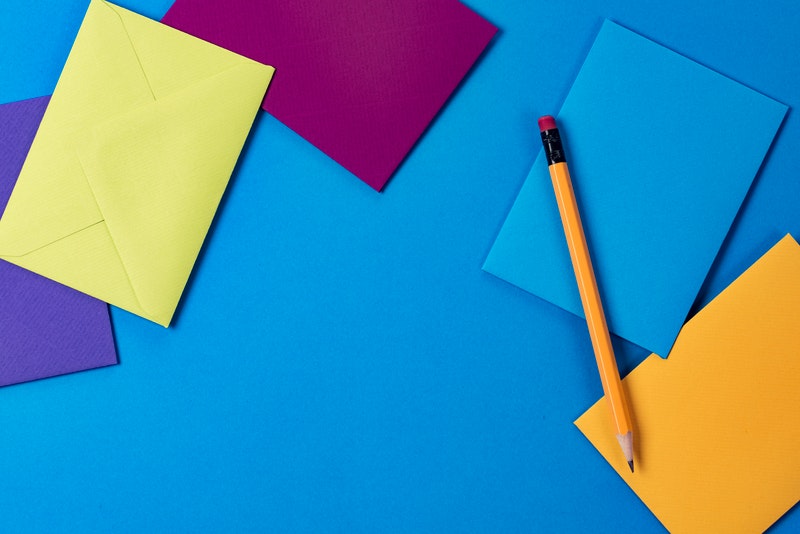 I guarantee you that in this case the first companies that come to mind are those that in some way you surprised and sank in pamięć- or a name, or a funny graphic or interactive navigation. It is on these customer focus during the selection, because the rest simply will not remember.
Besides doing something that you stand out, you emphasize your creativity.
Remember what's important
The last and most important thing is not to forget what that's all. Your portfolio is primarily to show your work. They must be presented in a readable and accessible. We can not on the graphics to be forced to przeklikiwania by weight pages to finally see his work.
If your portfolio has several categories, then showcase them in such a way that once it was known what was going on and what they can expect. If you work while browsing add an interactive element, which additionally engage the visitor, then you ensure yourself that the watch on more of your work and thus increase your chances that something catches his attention. In addition, the longer will be on the website, the better it will remember and it will be easier for him to get back in the final choice.
But remember never to overdo it with additional "EXTRAS" to subdue; they are not your work.
Summary
I hope that the above advice will allow you to look at the broader question of your own website creative agency, portfolio or graphics. Remember that when creating graphics that you really are the product, not your work, so you need to designing a portfolio through its projects, how best to show yourself and your personality.
Author: Tomasz Szwed. For over 10 years I analise customers needs and propose best solutions. Next I watch over whole process of designing websites - from first prototypes to working website. Personally I'm a big fan of board games.