Wondering what to do to the website bring you tangible benefits? How to change? Where to start and why? The answer is simple. Define goals and start to monitor it what is happening on your site, and the conclusions suggest themselves to themselves.
What is conversion and why should define the goals for your website?
Store, blog or business card company. Each holder of the website has its own business model. For some, it is important whether the products to sell, while for others it if users sign up for the newsletter or making an inquiry.In other situations it may be important is whether the party wins fans.
All, as well as you, you should identify the specific purposes for which the party was founded. Desirable actions of users who visit based on concrete quantitative data:
You run a shop with an assortment? Your goal may be 1,000 monthly purchases made by customers or revenues of 100 000 zł / mc.
You're a copywriter and develop expert blog, where readers can subscribe to the newsletter? Determine how much loyal readers will keep you satisfied. 100, 10 000, and maybe more?
You build community on the fanpage? Specify the number of fans, which will earn each month.
Examples are many. However, the number of conversion depends upon various factors. Genesis hand, the threshold of profitability or even a subjective assessment.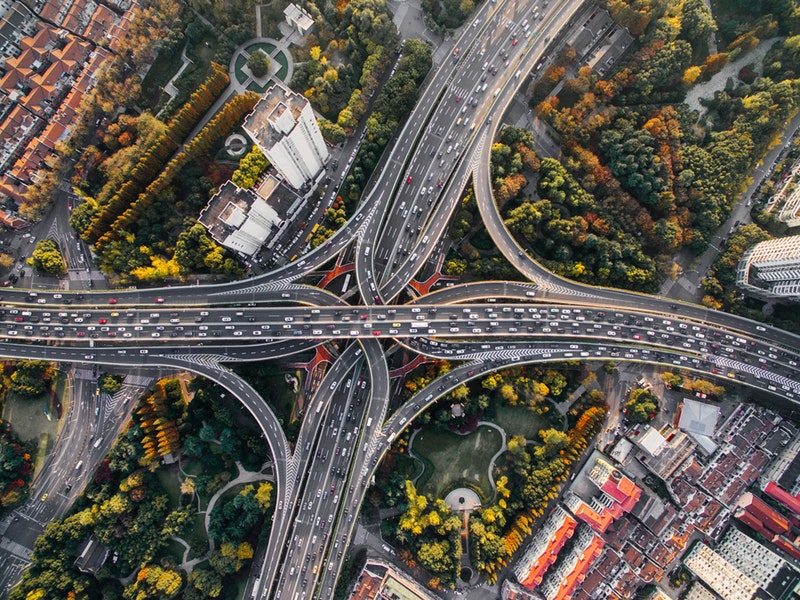 What indicators should be monitored?
Knowledge of the number of users per month making the expected action is not everything. You should also keep track of other important indicators such as bounce rate, Wed. time spent on the site, the level of new and returning users, Wed. number of pages per session. Comprehensive analysis of the answer you the question: is going in the right direction.
For example, high bounce rates and low average time spend on the user's side in most cases is not favorable to the effectiveness of the page 
website. Continuous high level of new users also can have a negative impact. Even more so, if the average number of pages per session is very low. In both cases, the data indicate that the party does not get to the right target group. Users who come to the site, are not what they were looking for and close the page forever. You should then change the content on the website or otherwise plan your marketing strategy.

In addition, if you focus your attention on Facebook. In this case, monitor the level of coverage your messages, the number of lajk'ów, comments, shares of entries of the table. You will be able to judge what is the level of involvement of the fans and the strength of your fanpage grows.

You are a music producer? Analyze increase in downloads of music files and comments and the number of followers your profile on Soundcloud. While on the YouTube channel of the number of subscribers and leeches in your music video. In this way you will find out whether your material like the others.

Some ideas to promote their
Specific objectives are mobilizing for action and seek out the best ways to reach users. This may be a purchase sponsored links on Google, promotion of content on internet forums, or purchase banner ads. Each method is good if it is effective...
The most important marketing activities that generate traffic, include:
SEO, or optimize pages for search engines, in fact one. Google has since more than 90% market share in Poland, so everyone focus only on it. Positioning of the page is to gain traffic to your site, thanks to the website visibility in the natural search results and achieve high positions on key phrases. This often requiresa lot of work and time by continuously generating content and gaining links directing to the promoted side.
PPC - in Google search results, also consist of paid advertising. By purchasing sponsored links on Google Adwords results are visible immediately after the start of the campaign. What distinguish this method of SEO, the effects of which can be seen frequently after 3 or 6 months. Other equally popular places where the advertiser accounted for each click advertising is Facebook Ads.
Social Media - most associate it with the Facebook fanpage and running for the party brand or cult place. In reality, however, there are many other similar sites that gather online communities: Twitter, Linkedin, Youtube, Soundcloud, Instagram, or recently popular snapchat. Not to mention the huge amount of online forums. It should focus its activities in areas where the target group close to the nature of your business.
Content Marketing - is nothing but fun content. Infographics, presentations, articles in industry pages, blog entries letterhead and everything else that makes the users themselves get people to your site.
Tools useful for monitoring performance measures page - Google Analytics and Ticksters.
Do you have specific goals and know what to monitor and how to promote your website online. At this point, you need tools that will support your actions. Create an account on Google Analytics and hook up your page, then set goals (conversions) in the administration panel.
And with Ticksters you can easily connect to Google Analytics, Facebook, Twitter, Instagramem, YouTube, and even with Soundcloud profile and monitor all important indicators for you in one place.

Finally, remember about the objectives, because they will mobilize you. If you do not specify what you expect from your business idea or start-Up rubber, it'll be standing in place and not achieve your dream of success.
Author: Maciej Klowan. 4 years programs and explores the secrets of marketing. Monitors the network and solves problems. It creates new designs and develops current. Quite a few says. In his free time going to the mountains on a snowboard jump.