Our lives largely moved to the Internet. We use it to contact with friends, playing games, watching images of cats, as well as to search for information. If you are looking for a plumber in our area we are looking for it in Google and after a few seconds, we have 324 websites of various companies hydraulic. Now we just need to choose one of them, and we already have the matter resolved ... but which one to choose?
I'll show you how to make a website that will be credible, so that you gain more customers.
Once, as we needed a plumber that we went to "street hydraulic", which housed the headquarters plumbers and looked at looks like their company. After a short examination we chose the one that looked najsolidniej and going up to her. Then we talked to an expert and we could pre-judge whether it is a reasonable person, whether a local magician, who has no idea about anything.
Now, this role took over the internet. Website is a showcase, which must encourage us to use the services or buy the item. To decide on something, we must know that it is a good and reliable choice. How to make a website to convince the visitor that it is should we trust?
1. Ensure a good look website
From whom sooner you buy a car - from the seller in perfect dress with a well-matched tie, or from that which remains of dinner zawieruszyły a 3-day stubble, and the sauce of plumped handsomely adorned with a white shirt? The choice is probably obvious.
In the same way it looks on the internet - sooner you will be on a well-designed, nice website, than on the color nightmare with lots of pop-ups and "totally rocking" animation in Flash ...
Remember that the first visual impression is crucial, because it is for you to be or not to be. What about the fact that the content on your website is great, if no one ever read, because we all leave it immediately after opening.
2. Check to see if it works
Remember that less is better - this principle also applies to the functionality of the website. The more variety of functions, the greater the likelihood that something will stop working, and when a client comes across something that does not work, it's getting frustrated.
Besides, it definitely reduces your credibility by showing that you can not even take care of the proper operation of your own website, it's how you deal with someone's order!
3. Show for whom he worked
View company logos, for whom you have worked - thanks to prove that they actually act on the market. If you have a portfolio of highly recognized brands, be sure to place them on top of your website. Big companies do not do business after just anybody, so if you cooperate with you, it means that you can be trusted.
4. Leave your customer reviews
This is one of the most important factors that will show that it is worthwhile to work with you. Remember that the opinions are as natural as possible, and preferably come from individuals known or awakening general confidence - advise against posting reviews of controversial, because it can have a completely opposite effect.
Well, when the review will also include the image name, and a description of the person who issued it. For the best results, posting a short video of opinion.
5. Show your portfolio
Niech Twoja praca przemówi za Ciebie. Na swojej stronie internetowej pokaż co i jak robisz. Opisz poszczególne realizacje, co podkreśli Twoją fachowość. Twoje realizacje to najlepsza wizytówka, jaką możesz mieć - pamiętaj więc, aby dobrze ją zaprezentować.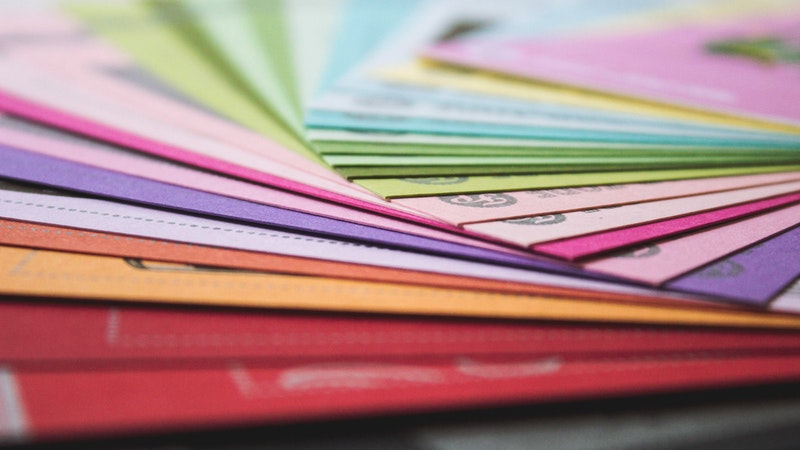 6. Give guarantees and clearly communicate it
If you give a guarantee, you must be sure of what you're doing. If you are sure it is worth your trust. Besides, even if something went wrong, it would not take risks, because it is a guarantee. Remember to put this information in a conspicuous place a website because nobody likes additions warranty small print.
As a result, very few people will want to take advantage of this, but the psychological effect is really powerful
7. Achievements in numbers
The numbers are truly magical - attract the attention of as little as on the Internet (outside pictures of kittens). Show how much you have created websites as projetków, for how many satisfied customers, as well as how much coffee while you drink and what your shoe size. The more you show the numbers, the more people you trust.
8. Home "About Us" - a show that you are a man
Let yourself know. Describe the company's philosophy, mode of action, as well as introduce employees. Show that your company make real people who do this are not ashamed to show their work and endorses his own face and name. If so, it must actually be proud of what they do, so you want to trust them.
9. The website address and e mail
Make sure that your website address sounded plausible and not, for example. Sikającakoza.pl - for firm creation of web pages. In addition, avoid sites on subdomains - www.yoursite.yahoo.com, it is much less reliable than www.your-site.com
Another issue is the email address. It is important to keep in your domain, and not for example. On Gmail, or Wirtualna Polska. This will allow you to choose the short and meaningful name instead of an in-style.
10. Show that really exist
Enter your physical address and phone number. People want to know where, if what you look for when you stop responding to their emails. ;)
11. Be careful of your money
What is too cheap is suspicious. We like to make sure that we choose the best service. Such our conviction must cost. When we see something too cheap, we begin to look for a hook - "Why is it so cheap? There must surely be something wrong ...".
Keep this in mind when setting prices. Do not overdo any of the parties. However, if your services are really cheap to review why - show that you have a technology that allows to minimize production costs, etc.
Author: Tomasz Szwed. For over 10 years I analise customers needs and propose best solutions. Next I watch over whole process of designing websites - from first prototypes to working website. Personally I'm a big fan of board games.