The WebWave website creator is constantly evolving. We work on new functions that make working with our tool becomes easier, faster and more efficient. Here are a handful of the most important features that we have introduced recently.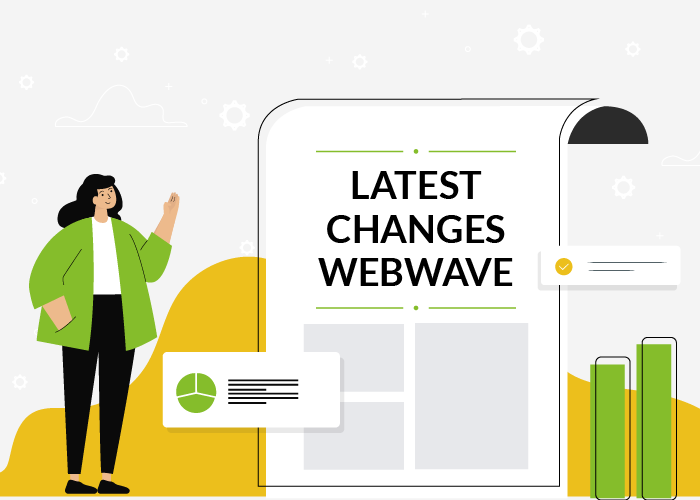 Automatic alignment with other elements
Let's say you start creating a page in WebWave. On the left side of the creator window, you will find items that you can put on your site. These are, for example, shapes, menus, graphics or a contact form. Simply drag and drop the selected item anywhere. Thanks to this solution, the design you see on the website builder is practically no different from the finished page. 
However, there is a problem with the drag-and-drop design: How do you make individual elements match each other?
The creator will automatically help you place the selected element on the page in such a way that it is symmetrical to other elements. You no longer need to set them by eye or manually enter location coordinates in the Settings Panel. WebWave will do it for you.
Automatic adaptation to other elements when the element is resized
What if you want to change the size of an item, i.e. enlarge a photo or shrink social media icons? The creator will propose their size to align them with other components of the page. Thanks to this, when you change the size of individual elements, you will maintain good proportions of the entire project. 
Groups within groups
In WebWave, you can combine individual elements into groups. This function is useful, for example, if you want to move the menu, image and text field at the same time while maintaining the existing distance between them. To do this, simply group these elements.
Now you can easily create smaller groups of elements inside larger ones. Do you want to move two icons but do not change anything about other elements in the group to which they belong? All you have to do is create a smaller group out of these two elements. You can freely change their position while maintaining the distance between them. 
Faster publication of pages
If you have already created a page, it's time to publish it on the internet. Until now, it took a lot of time, especially for complex sites. We've accelerated this process. Pages are published up to 75% faster than before. Thanks to this, you not only save time needed to place the website, but also to modify it. 
Easier access to site backups
It certainly happens that you are not happy with the modifications you made to the site. Or maybe sometimes you want to go back to the previous version of the site because the effects of changes do not meet your expectations? No problem. Now you can restore the previous version of the site with a single hand movement. All you have to do is click on the clock icon in the top panel.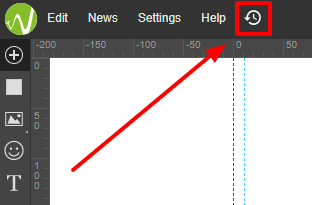 Displaying articles assigned to any number of categories in the list
This feature will be useful if you run a blog on the site. You can add one text to several categories at once. This will help users to easily find thematically related articles. Do you write about cooking? You can place mushroom dumplings recipe at the same time in categories such as "vegetarian dishes", "family dinner" or "Christmas".