Web Core Vitals are three metrics that Google considers very important in terms of the user experience of your website. They measure page load speed, page interaction speed, and layout stability. This article is a comprehensive guide to find out what Web Core Vitals are, how to measure them, and how to optimise your website for these metrics.
Core Web Vitals will become a ranking factor for websites as early as August 2021. The first CWV implementations are announced for mid-June 2021 and will be rolled out gradually so that Google can monitor for any irregularities. What does this mean for those running a business online, whose profit largely depends on Google's ranking position? What is Core Web Vitals? How do you measure Core Web Vitals metrics?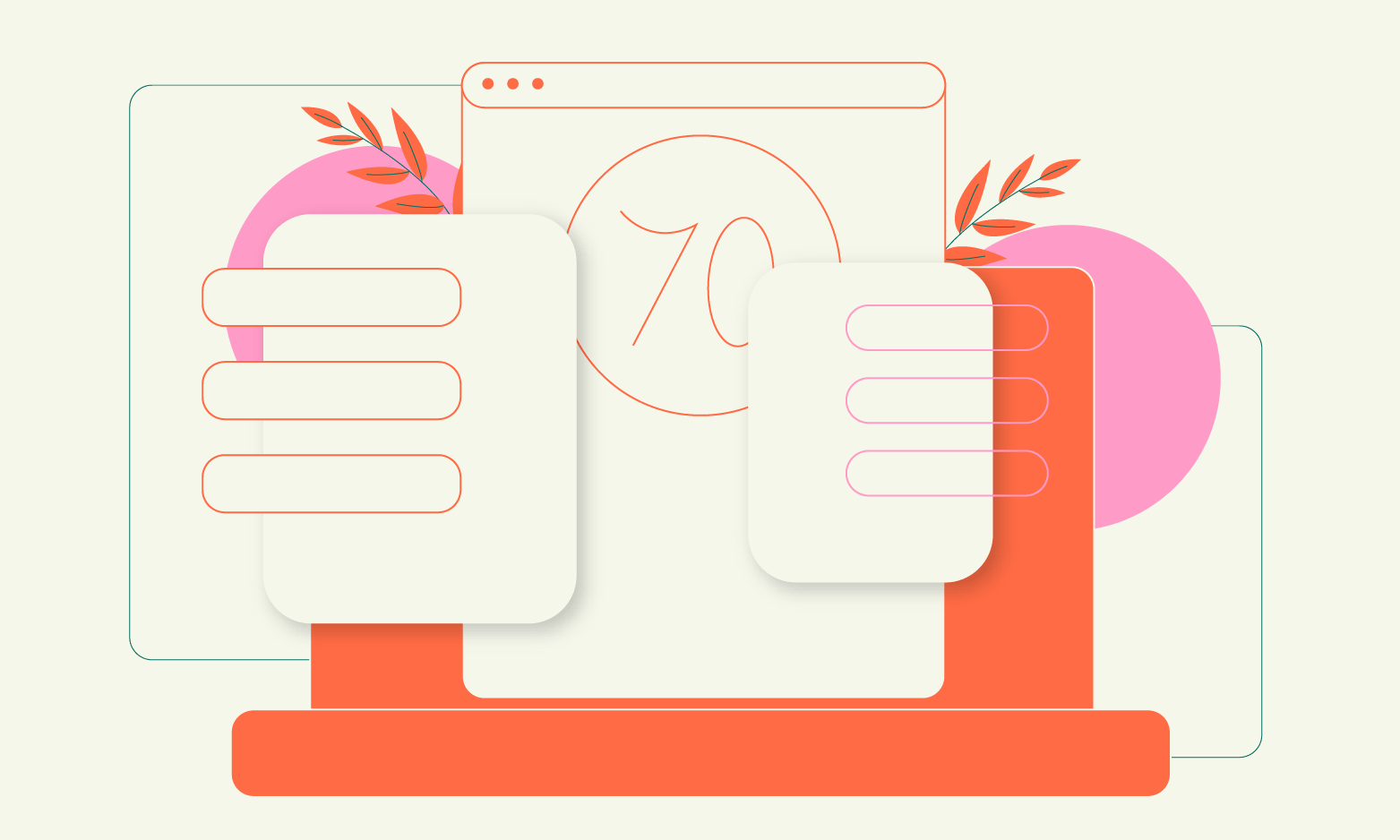 Introduction to Core Web Vitals
Google's Core Web Vitals is the holistic idea of evaluating a website in terms of the factors that affect how well it works and how comfortable it is to use. Of course, there are many such elements, and it's hard to keep them all in mind at the same time. For this reason, Google has established Core Web Vitals.
The aim of this project is to provide precise guidance on what site owners should optimise to ensure the best possible user experience. Capturing these elements in a few key metrics will make this task much easier, even for those without extensive technical knowledge.
Core Web Vitals as a ranking factor values good quality sites: fast, efficient, secure and stable, and will penalise with drops those that are technically unoptimised, with an unfavourable UX and overloaded with unnecessary code and maintained on slow, unstable hosting.
Core Web Vitals consist of 3 pieces of information about page speed and it's design:
LCP (Largest Contentful Paint) - Measures page load speed based on how long it takes for the largest element of a page to load.

FID (First Input Delay) - a measure of a website's interactivity, i.e. the time after which the website is functional and can be used, e.g. by clicking on links.

CLS (Cumulative Layout Shift) - a measurement of page template stability, i.e. the time it takes for a page to load until the last change in the layout of its elements.
A remarkable advantage of the new indicators is their clarity and practicality. We have now defined and clear guidelines in terms of the expected page loading speed, and we can easily identify the problem and look for a solution. This is important for SEO specialists who have factual data and guidelines from Google to use when talking to clients and developers.
Google provides several ways to measure Core Web Vitals; we mention them further in this article.
So why do we need Core Web Vitals?
Over the years, the way we use the Internet has changed significantly. We explore individual websites differently and pay more attention to their content. It is becoming increasingly important to us how we navigate a website and find the content we are interested in. The user experience (UX) is very important for how we perceive and evaluate a website. Google has also recognised this importance. For some time now, they have been steadily implementing an initiative called Page Experience, i.e., collecting data that assesses the quality of pages in terms of safety and user expectations and experience. Thats why Core Web Vitals are so important. 
Why should I pay attention to Core Web Vitals?
Google will start using page experience as part of its ranking systems in mid-June 2021. However, page experience won't play its full role as part of those systems until the end of August. As Google nicely puts it: "You can think of it as if you're adding a flavoring to a food you're preparing. Rather than add the flavor all at once into the mix, we'll be slowly adding it all over this time period."
Google will expect site owners to take user experience very seriously. If negligence in this area occurs, your search engine rankings will suffer greatly.
Google will continue to consider the quality of the content on your site first. However, if two sites offer similarly high levels of information, the one that provides a better user experience will gain the upper hand.
Core Web Vitals - SEO Relevant
Google's focus on these metrics shows clearly that one of the most important factors for higher rankings in organic search results is and will be user satisfaction.  As Core Web Vitals for individual sites improve, the bounce rate on sites will decrease, conversions will increase, and ultimately search engine rankings will rise. Updating websites will not be easy, as it involves a lot of technical and optimisation issues, but the results it can bring are well worth it.
LCP - Largest Contentful Paint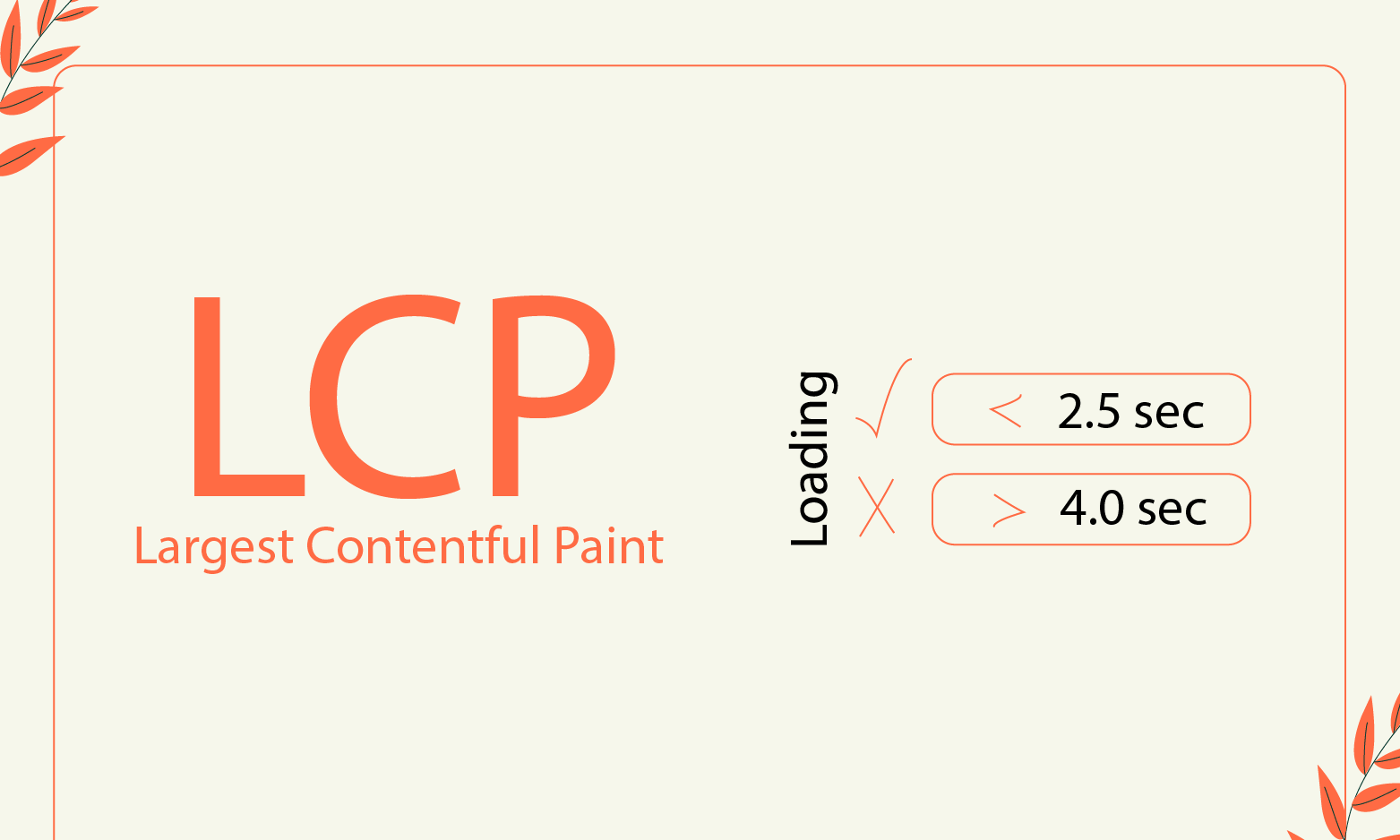 LCP (Largest Contentful Paint), or the largest content rendered. It is an indicator determining the time of loading the main content (content or element: graphics, video, text) on the website in the area visible to the user (above the fold). According to Google, the ideal time for the website to be displayed to the user is up to 2.5 seconds. Time above 4 seconds is evaluated as poor and requires improvement. Consequences of a high LCP is an excessive waiting time for items to load.
According to Google's guidelines, the LCP should load in a maximum of 2.5 seconds.
How to optimise LCP:
complete graphics optimisation, use of modern and recommended formats 

optimisation of CSS styles and JS code

optimisation of server response time
 
Why is LCP important?
Research shows that over 33 percent of users leave a website whose elements take longer than 3 seconds to load. For the owner of a website that presents services or sells goods, this means over 33% fewer potential customers before they even get the offer. The speed of the website is one of the key factors influencing its UX. Therefore, it is worth focusing on optimising the site to maximise LCP.
FID - First Input Delay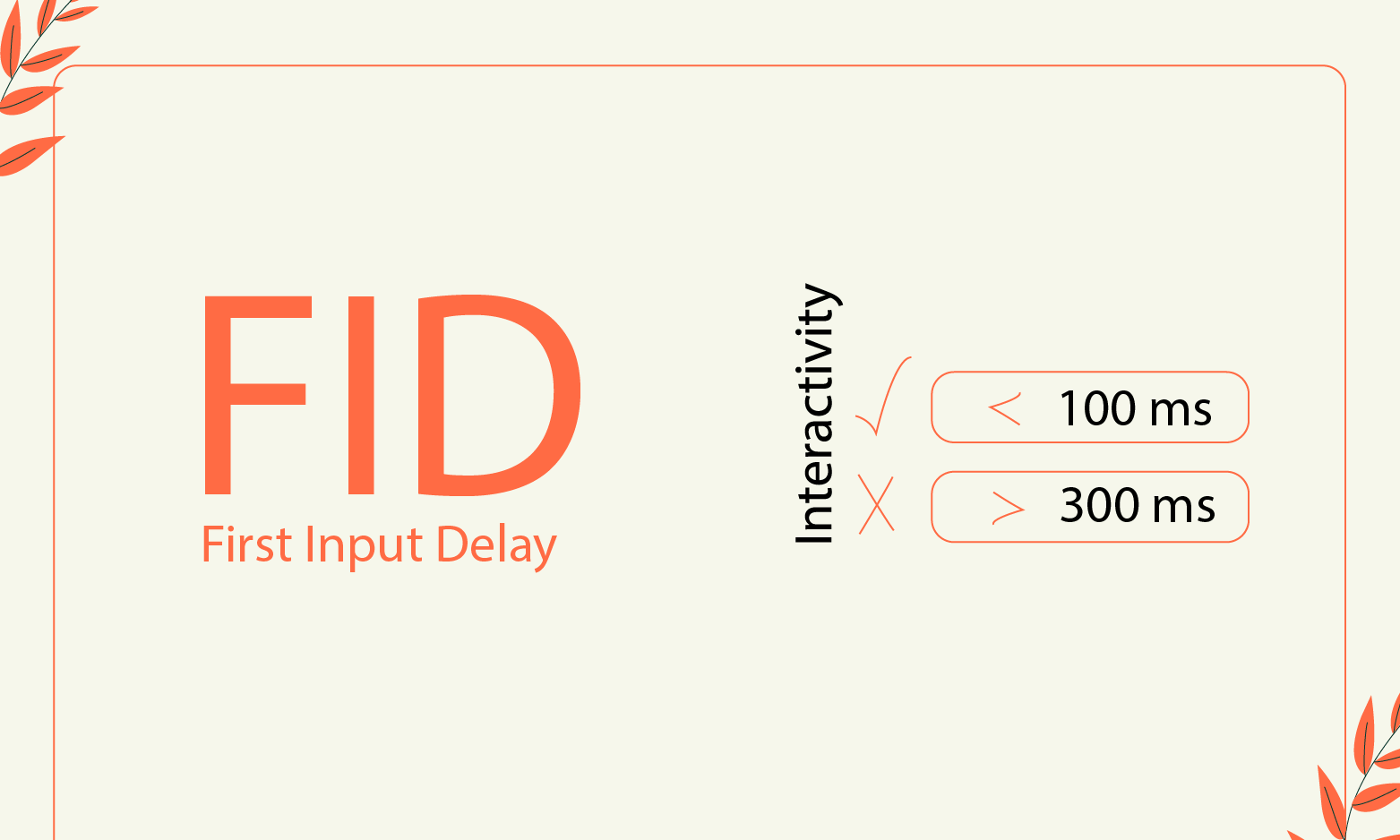 FID (First Input Delay), or first action delay. FID is a metric that indicates the interactivity of websites. FID determines the time after which it is possible to interact with a page. When a visitor accesses a website, its initial resources are loaded, but it is not immediately possible. For example, to click on a link that will open and take you to a new subpage. It is the time calculated from when the page starts loading until the page is fully interactive. Too high FID causes inability to interact quickly with the site.
A good FID result is less than 100msm, FID score requiring improvement: 100-300ms, Bad result requiring urgent repair: more than 300ms
Google data shows that a low FID score is influenced by poorly optimised and overloaded JavaScript code. This largely concerns off-the-shelf solutions, where an entire library is used to implement one solution. The browser is blocked from analysing the JavaScript code, resulting in a delayed response to user behaviour.
How to optimise FID:
prioritisation and implementation of the content loading sequence

transferring non-interface related activities outside the main thread
 
Why is FID important?
Smooth and seamless interaction with a website has a big impact on the user experience. The user expects to be able to scroll through the site, zoom in on graphics, add products to the shopping basket, or quickly respond to clicks on buttons. Any delay in response to an action taken by the content consumer may be poorly received and result in leaving the site. Therefore, efforts should be made to monitor and continuously improve the FID indicator.
CLS - Cumulative Layout Shift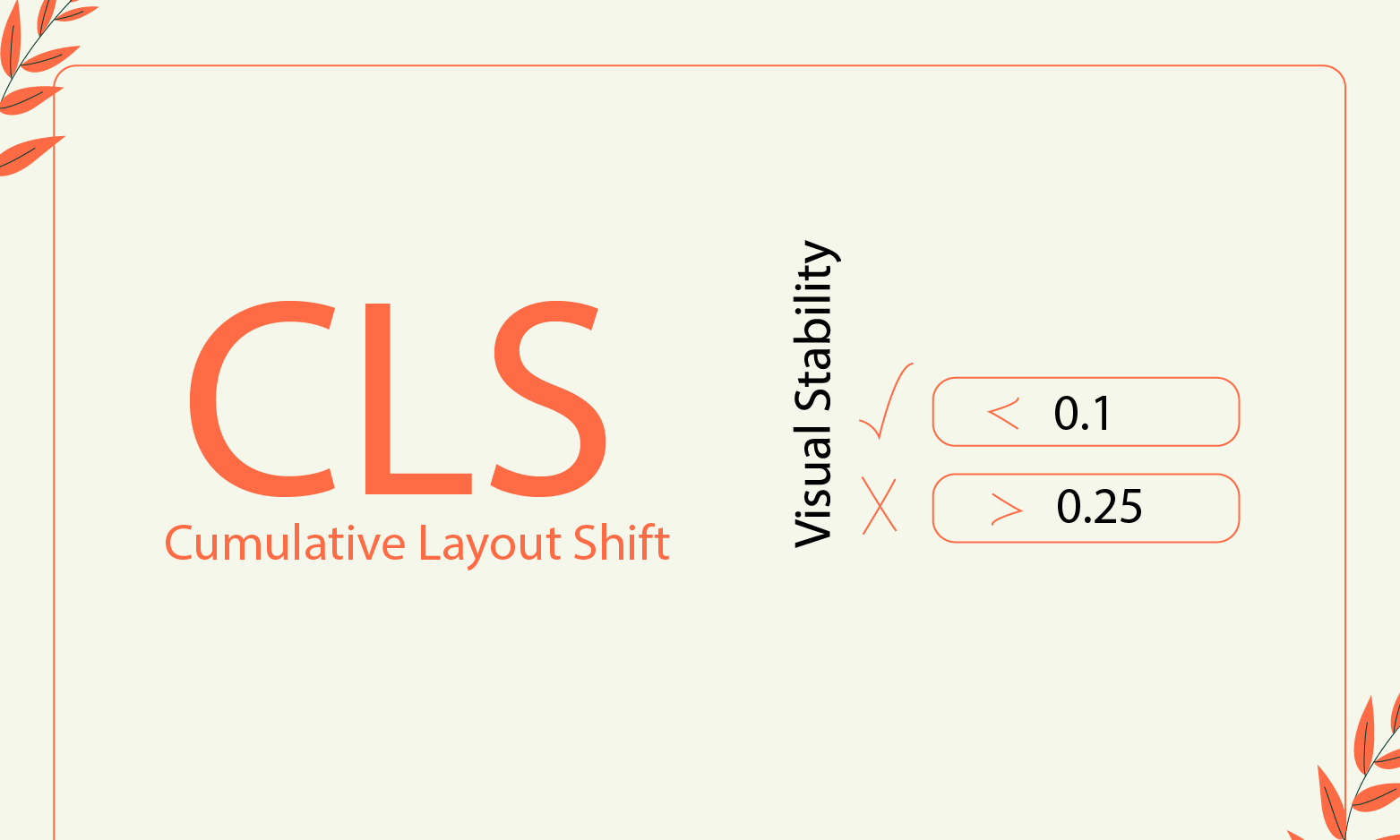 CLS (Cumulative Layout Shift) is a metric that measures the visual stability of a page layout. It is calculated as the sum of shifts that are visible during page loading. This includes unexpected shifts, i.e. those unrelated to user interaction. Importantly, pop-ups will not be counted within the CLS indicator. 
A page layout shift occurs when a visible element changes its initial position between two frames. You have probably experienced that unpleasant moment when you intended to click a particular option, but it suddenly moved away from the cursor and you unintentionally selected the wrong thing. Such a phenomenon is a collective layout shift.
A score considered as good, i.e. indicating no layout shifts, is between 0 and 0.1. A score between 0.1 and 0.25 indicates average layout stability. A value above 0.25, on the other hand, is considered very poor and requires urgent optimisation.
The most common causes of problems with CLS:
moving advertisements that are difficult to switch off,

images without dimensions (width; height) 

dynamic content, generated using JavaScript code
 How to optimise Cumulative Layout Shift:
move the ads from the top of the page to the middle or bottom of the site

use of images with the dimensions specified in the code
 
Why is the CLS important?
Skipping and moving of the screen on the visited page, caused, for example, by the later loading of the banner at the top of the page or graphics in subsequent sectors, may make the user unable to perform the planned action. For example, they will not click on a particular product or button, because after the top graphic has loaded, the button will move down. This type of inconvenience may significantly and negatively affect the perception and satisfaction with the use of the service.