With this "base", I can start asking (myself) questions about these concrete things. Or imagine, witch what questions my future customer will open the website. What will be they looking for?
Answer these questions right away on the website. Just like you would answer in the stationary store.
"Can you replace an air chamber" – yes, I can. Write about it on the website ("We will replace your air chamber in just 20 minutes!").
"What to do with a bicycle after winter" – it's for the best to grease it, but if you are not sure how to do it, we will be happy to do it for you. 
Something like that.
All you have to do is think about what problems do you solve. These are the information people look for online. They don't search for a comprehensive study - just concrete answers and solutions.
You don't know how to describe it? Just list down services, but in a way, they apply to certain needs. We replace a bicycle chain, assemble a bicycle bell etc. 
When you know, what problems you solve - on a daily basis - it's easier to describe how to do it. 
When you have got a list of your services, what's left to do is tell about them. Imagine a customer asking you, "what do you do in a bicycle store?".
When you know, what problems you solve - on a daily basis - it's easier to describe how to do it. 
Tell users about these solutions exactly. 
 
What if this whole writing on a website just isn't my thing? 
This strategy might not apply to everybody. 
Especially the part, when you need to tell something in your own words.  
Keep in mind, that good and understandable language is simple and precise.
These features are easily noticeable in spoken language. 
That's why it is worth to write what you say. 
Simple, understandable, friendly.
Do your texts look like simple answers given to children? Great! That's the point.
If you have got a problem with writing it down, turn on a voice recorder and start talking. After a while, the stress will vanish and you will just go with the flow.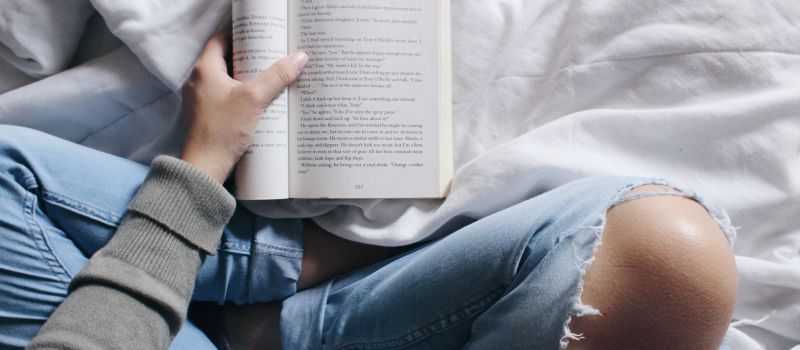 What tools are useful when writing text on a website? 
Obviously – every text should be correctly written. 
Nothing strikes more than orthographic mistakes. 
If you have never mastered orthography, use an application to check it for you - Word or some other free text editor. 
These programmes will tell you what should be corrected.
You can also use LangiageTool - it is a good application that will help you find mistakes in the text. It's not perfect, but decent.
If, after using spell and orthographical check applications, you are still not sure whether what you wrote is good enough to be displayed on your website, ask friends to read it. This method might turn out to be the most helpful. 
Speaking from the experience, nothing can replace an experienced editor, but their services are usually very expensive. The same story with web writers. You should know, that you can write a text on a website and do it just fine. Or OK :).
Which leads us to the conclusion...
Can anybody write a text on a website? 
Yes.
But....
Let's face it - "basic" level in writing should have everybody. We are educated people after all.  
On the other hand, not everybody needs to write perfect and advanced articles. Just like not everybody needs to be good at running a bicycle shop ;). 
Describing what you do, even in simple words, is very important.
Keep in mind, that writing texts that will be displayed on a website, especially the ones that will convince users or marketing ones, is a real profession.
For these kinds of services, people pay lots of money (at least that's what I wish to all copywriters out there).
Of course, you can find texts market, but buying texts only because it is well written is a bad idea. 
Writing good texts on a website might be a bit of a challenge, but if you remember, that the most important factor is that it is understandable for the user, then you are pretty close.
Fingers crossed!