If we want to actively sell products or services, we have to bet on customers. While applying various marketing solutions, it is extremely important to generate leads.
But what really is a lead itself? What types of leads can we list?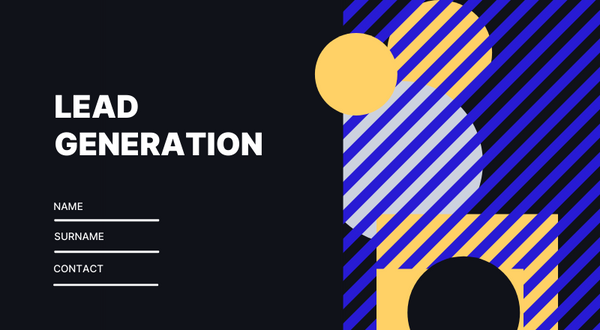 What is a lead?
It is a potential customer or a company who is interested in our offer and who needs to be persuaded to buy by our moves.
Marketing Qualified Lead
It is a lead which shows interest in a given product or service. However, he or she is not ready to take action leading to a sale. 
A lead is qualified as a marketing when they have taken the first steps, which include the stages of the sales funnel. 
Sales Qualified Lead
A sales lead is one who, through the steps he has taken, clearly suggests that they are ready to have a direct 'conversation' with them about making a purchase. 
It went through vetting in marketing and was approved by the sales department.  
Classifying a lead as a marketing or sales lead too early can work against us. There is a probability that our methods will discourage a potential customer. 
To avoid this, it's a good idea to establish business-specific guidelines that distinguish between the types of leads.
Join over 405 350 people who build websites with no coding for free
Website builder WebWave allows you to build free websites with no coding for free. Start from scratch with a blank page or use one of many free templates.

BUILD YOUR OWN WEBSITE FOR FREE 
Lead generation 
Lead generation is nothing else than acquiring leads. We can distinguish several lead generation strategies. Most of them will be based on online activities. 
What types of leads can we distinguish?
Hot Lead
A lead that we define as hot is one that is already set on buying. They are familiar with our offer and are committed to it. 
Warm Lead
He is interested in what we have to offer, but has not yet made a final decision on whether to pursue the deal. 
A warm lead is one that needs to be nurtured to turn into a hot lead as soon as possible. 
Cold Lead
A cold lead is one that we cannot yet qualify as our potential customer. Why? Because they haven't shown any interest in our product or service, but it's very likely that this may change in the future.
Methods of acquiring leads
Content marketing (e.g. blog)
Creating interesting and engaging content allows you to gain the sympathy of the recipient. Additionally, if the materials created by us meet (respond to) a user's need, we have a greater chance of reaching the right lead - one that will most likely be interested in what we can offer
SEO
When you have a website, besides having solid content, you should also take care of the SEO quality. Keywords, linking etc. Proper use of each of these elements allows us to get a better position in the search engine.
AdWords
By investing in promoting our materials or a specific offer, we are able to reach new audiences, thanks to which more people will learn about our existence.
Advertising
Here, it's all about the actual videos, billboards and banners, whereby we not only let people know about our business and what makes us different, but also stimulate the need to achieve a goal.
Telemarketing
A popular form of acquiring leads. It is usually associated with notorious phone calls presenting a one-of-a-kind offer.
Webinars, training, etc.
The great thing about this method of acquiring leads is that it brings in recipients who are already pre-interested in a topic that falls under what we have to offer. 
Mailing
One of the most popular and effective methods of generating leads. It allows informing about our activities, new content creation and special offers.
Social media
A method that is gaining more and more importance every year. It allows us not only to present ourselves and our offer, but also to establish a better relationship with the recipient. Additionally, by creating interesting content that is worth sharing, we can reach a wider audience - for example, one of our current customers will like or even share our post.
Cooperation
Another way of getting additional leads is through affiliate partnerships or affiliate agreements. In this case, it is worth choosing them so that they are related to the topic of our offer. They will be much more effective. This way also allows the exchange of leads between companies.
Of course, partnerships with well-known influencers who have a wide audience base and sometimes even fans are also very popular. 
Summary
Generating new leads is one of the most important elements enabling us to develop our business. It is worth choosing them in such a way  that they correspond to our offer - and our offer to their needs.
The best solution is to use multiple methods of gaining contacts. That way, we can reach the widest possible audience, and we can also determine which channels bring the best results for us
Make sure to read the following articles:
Authors: Kaja Rowicka
Translation: Paula Niziołek