Step I: Master the Craft of Candle-Making
There are various types of candle products available in the market, catering to different preferences and needs. The most common type is the traditional wax candle, which comes in various shapes, sizes, and scents. Another popular type is the soy candle, made from soy wax which is considered more environmentally friendly and produces less soot.
Beeswax candles are also a favorite for their natural aroma and clean burn, making them a popular choice for those looking for a more natural option. There are specialty candles like aromatherapy candles, massage candles, and novelty candles, each offering unique benefits and experiences. With the wide range of options available, there is a candle product to suit every individual's taste and preference.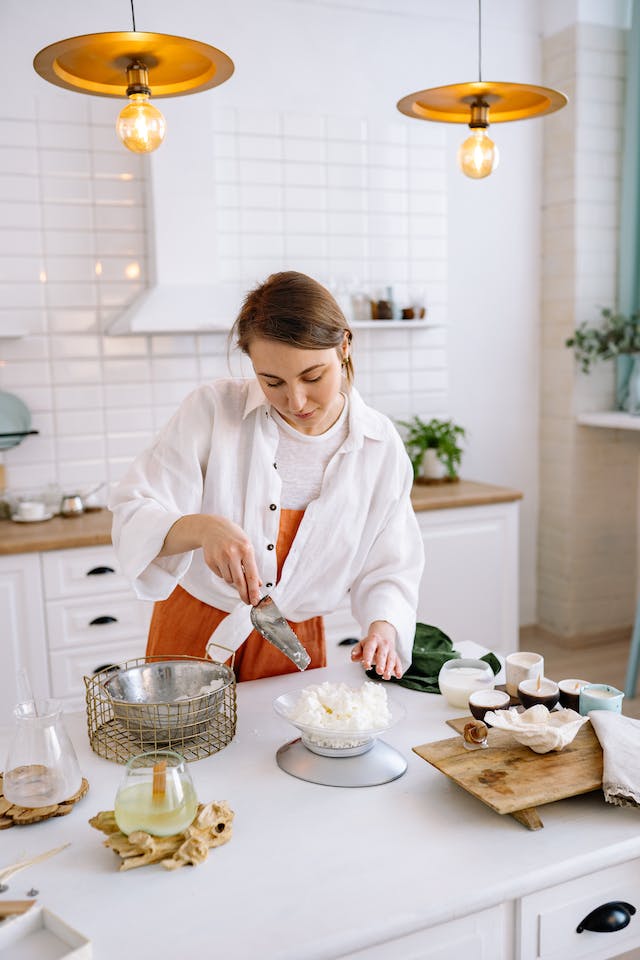 Handmade Candles—how to make candles to sell?
Candles are not only a source of light and scent, but above all an experience and a wonderful experience of contact with flame. Don't forget that you are selling uniqueness, so make sure you have great photos of the candles and unique packaging.
Good photography is half the success. If you want your candles to sell well, they should also look great in photos.Elegant or maybe eco, the choice is wide. However, it is important that the candles are packed not only beautifully but safely. We want them to reach our customers in their entirety.
It may also be a good idea to give the customer a postcard, bookmark or sticker. Such little things make the customer think even more about our brand and make them more willing to shop again.
Drop-shipping Candles
B2B sales (from company to company) allow you to build your position among wholesalers, stores and drugstores. These are often orders of 100, 200 or even 1000 candles (in case of small production). Such an order will give us work for several months and provide an inflow of cash.
It might be a good idea to make candles for important family events. An example would be a wedding where orders may exceed 100 pieces. Candles can end up on the tables, but they are also a great gift idea from the bride and groom to their guests.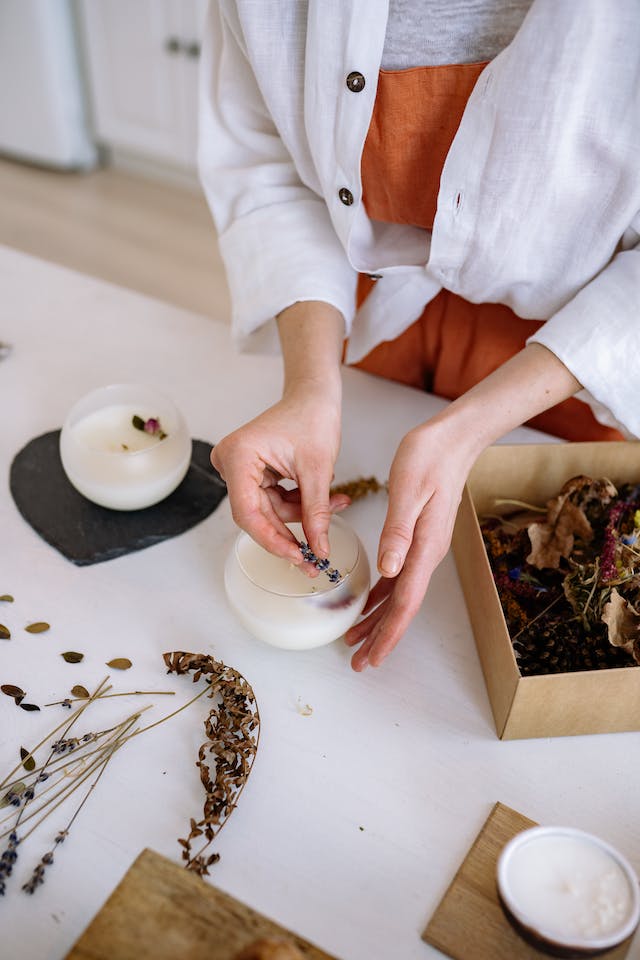 Step II: Identifying the Target Audience
 The second step in establishing a thriving candle business is identifying your target audience. This crucial step comprises pinpointing who has a higher likelihood of purchasing your products. The target audience for a candle business can vary extensively, from individuals buying it as a household item for aromatherapy, relaxation, or decoration purposes to those acquiring them as thoughtful gifts for loved ones. Understanding your potential audience's spending power, preferences, and shopping habits is essential to determine the price, packaging, design, and scent of your candles.
It helps outline your marketing strategies, advertising channels, and sales platforms. It's advantageous to segment your audience for personalized marketing, capturing groups like age, gender, income level, or even lifestyle. For instance, eco-friendly, vegan candles may attract environmentally aware consumers. You may also target occasions like birthdays, weddings, or festivals. Your target audience may cross geographical boundaries, depending on the global reach of your business. Therefore, a comprehensive understanding of your target audience can significantly benefit your candle business. 
Step III: Researching Trending Candle Products
The third step, researching trending candle products, is a crucial procedure in any candle business plan. This involves staying updated on the current market trends and buyer patterns for candles, which can greatly help in aligning your products with customer needs and wants. One can leverage various market research tools, surveys, and social media platforms to get a feel of the trending scents, shapes, sizes, and other specifics of candles that are more likely to sell.
Various online retail giants such as Amazon and Etsy also offer invaluable insights about top-selling candle ranges, user reviews, and popularity charts. Checking out candle industry trade shows and craft fairs can give you the opportunity to see what the competition is offering and identify any gaps that you can fill in your line of products. In this stage, it's also beneficial to identify your target market to strategize your product positioning and marketing. Being informed about the latest candle trends ensures your product stays relevant and in demand. 
Step IV: Creating a Unique Brand for Your Online Candle Shop
 Creating a unique brand for your online candle shop is a pivotal step in establishing a successful business. This involves more than just choosing a distinctive name; it encompasses the creation of a comprehensive brand identity that resonates with your targeted customer base. Your brand should reflect the quality and uniqueness of your candles, effectively communicating what sets your products apart from the many others in the market. Turn your home candle making studio into a professional online store!
Start by identifying your unique selling proposition (USP), this could be anything from the soap-free quality of your candles, to their organic origins, or custom scents. Branding also includes designing a memorable logo, choosing a consistent color scheme that reflects the mood of your candle collection, and crafting an engaging brand story or mission statement that connects emotionally with your audience. A well-crafted brand helps build trust and credibility among potential customers, strengthens your online presence, and ultimately fuels the growth and success of your candle shop.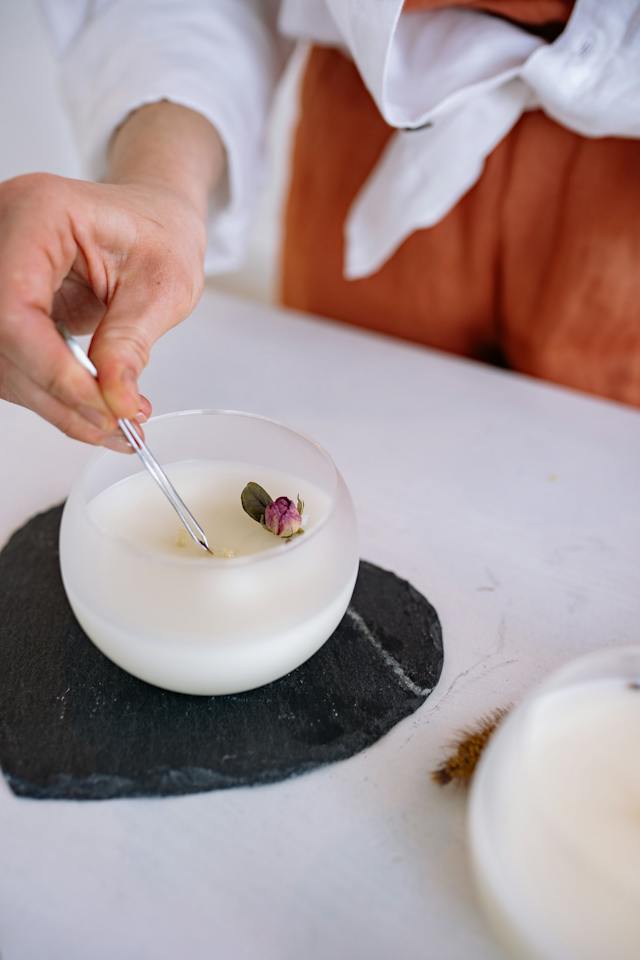 Step V: Create your Online Store
This is a crucial stage in your business endeavor as the website serves as the digital storefront where potential customers will browse and buy your candles. You might decide to hire a professional web developer to build a custom website, or you might choose to use an e-commerce platform like Shopify, WooCommerce, or Etsy that provides ready-made website templates.
It's critical to ensure that your online candle shop is not only visually appealing but also user-friendly and easy to navigate. High-quality images of your candles, detailed product descriptions, and customer reviews can all enhance the shopping experience. Moreover, your website should be optimized for mobile browsing, as more and more customers are shopping from their phones. Integration of secured payment methods and a supportive customer service are also important elements to gain customer trust. A well-designed website plays a critical role in attracting customers to your online candle shop and making the purchase process seamless and enjoyable. 
Choosing the Right E-commerce Platform 
It is the backbone of any eCommerce operation, enabling the business to display products, process transactions, and manage inventory. Therefore, it must offer a high level of functionality, scalability, and usability. When choosing an eCommerce platform, consider your business size, industry, and unique needs. Investigate whether the platform supports the payment gateways you prefer, and if it is able to handle the volume of business you anticipate as you grow. Check out its security measures since the sensitive financial information of your customers will be handled through it.
Customer support and the reputation of the platform are also important factors. Consider testing the platform with a free trial so you can evaluate its performance before making a commitment. And remember, an ideal e-commerce platform should not only cater to your current needs but also be able to adapt to future business changes. 
In the initial phase of business operation, it is worth focusing on simple and effective solutions. And that's what it means to choose a website builder and create a website yourself. Choose WebWave AI website Builder, which will adapt the website to your needs.
Designing a User-Friendly Website 
Designing a user-friendly website demands a blend of both technical and creative skills. The objective should always be to provide seamless navigation, quick accessibility, and intuitive design. Each element, from the layout, color scheme, and typography, should be carefully chosen to ensure a great user experience. The homepage should communicate what the website offers within the first few seconds of a visitor's arrival. Information should be arranged in a manner that is easy to comprehend, avoiding clutter. Interaction elements like buttons, links, or form fields need to be intuitive and responsive. 
A big part of designing a user-friendly website is ensuring its adaptability to different screen sizes and devices, referred to as 'responsive design'. Website load speed also directly impacts user satisfaction. Lastly, add clear concise texts with good readability and make sure users can easily search or find anything they need on the website. Remember, a user-friendly website is essentially about creating an enjoyable and frustration-free browsing experience.
Adding Essential Features to Your Online Shop
When it comes to running an online shop, it's important to continually add essential features to improve the user experience and increase sales. One important feature to consider adding is a streamlined checkout process, making it easy for customers to complete their purchases without any hiccups. Another essential feature is a responsive design that ensures your website looks and functions smoothly across all devices, including mobile phones and tablets.
Integrating multiple payment options such as credit card, PayPal, and other popular methods can help cater to a wider range of customers. Furthermore, incorporating a search bar and filters can make it easier for customers to find what they're looking for, ultimately leading to higher conversion rates. Lastly, adding features like product reviews and customer testimonials can help build trust and credibility, encouraging hesitant shoppers to make a purchase.
By continuously adding essential features to your online shop, you can provide a more seamless and enjoyable shopping experience for your customers, ultimately leading to increased sales and loyalty. 
Step VI: Develop your Marketing Strategy
The best marketing strategy for a candle shop would incorporate the sense of smell as a key selling point. Utilizing social media and advertising to emphasize the scents and ambiance that candles can create in a home is essential. Additionally, offering free shipping can be a great incentive for customers to make a purchase, as it eliminates the added cost that might make them hesitant to buy.
Highlighting the variety of scents available, as well as showcasing the benefits of using candles to create a cozy and inviting atmosphere in the home, will attract potential buyers. It's important to also engage with customers through email marketing and provide information about new scents, promotions, and discounts to keep them coming back for more.
Utilizing influencer partnerships and sponsoring content that promotes the benefits of using candles in self-care routines and home decor can also be an effective way to reach a wider audience and increase sales.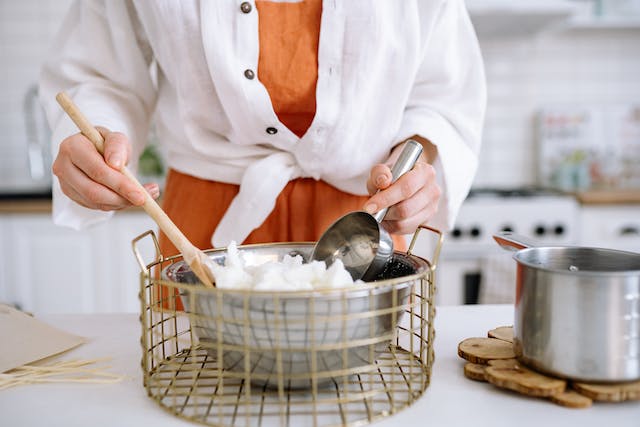 SEO Strategies for Your Online Candle Shop
When optimizing your online candle shop's website for search engines, it's important to consider incorporating some key SEO strategies. First and foremost, create content that highlights the unique smell of your candles, including keywords related to different scents and aromas. This will help your website appear in search results when potential customers are looking for specific types of candles.
Keywords related to free shipping and emphasize the convenience and cost savings that come with it. Consider creating blog content that showcases the different ways your candles can be used to create a soothing atmosphere or as home decor, incorporating relevant keywords to enhance your website's visibility in search results. 
Content Marketing for Your Online Candle Shop
 Content marketing is essential for promoting your online candle shop and reaching potential customers. Consider sharing blog posts about the benefits of using candles, how to choose the right scents for different occasions, or DIY candle-making tutorials. You can also create visually appealing and informative infographics or videos showcasing your products and educating customers on the benefits of using candles.
Social Media for Promoting Your Candle Shop
Social media can be a powerful tool for promoting your candle shop. You can use platforms like Instagram, Facebook, and Pinterest to showcase your products, share behind-the-scenes glimpses of your candle-making process, and engage with potential customers.
Posting high-quality, visually appealing photos of your candles and creating content that highlights the benefits of your products can help generate interest and drive sales. You can also run targeted advertising campaigns to reach a larger audience and attract new customers. 
Social media allows you to connect with existing customers and build a community around your brand by responding to comments, sharing user-generated content, and offering exclusive promotions. 
Email Marketing Tips for Online Candle Shops
Email marketing can be a powerful tool for online candle shops to connect with their customers and drive sales. To make the most of your email campaigns, it's important to create visually appealing and informative content. This can include showcasing new candle products, sharing customer reviews, or providing tips on candle care and maintenance.
Personalizing your emails based on customer preferences and purchase history can help increase engagement and conversions. It's also important to pay attention to your email timing and frequency - sending too many emails can lead to subscriber fatigue, while sending too few can result in missed opportunities. 
Another effective strategy is to offer exclusive promotions and discounts to your email subscribers, providing them with an incentive to make a purchase. Lastly, don't forget to optimize your emails for mobile devices, as many people check their emails on the go. By implementing these email marketing tips, online candle shops can effectively reach their target audience and drive sales.