The WebWave website creator is characterized by the possibility of creating a website from a blank page. This is done with drag and drop, using pixel perfect - that is, dragging and arranging elements anywhere on the page. 
However, this is not a solution for everyone. The barrier in creating a website completely on your own may be the lack of time, skills, experience or simply willingness. That is why at WebWave we offer ready-made, free website templates that can be easily and quickly adapted to your own concept. In this article, we will introduce you to some noteworthy designs.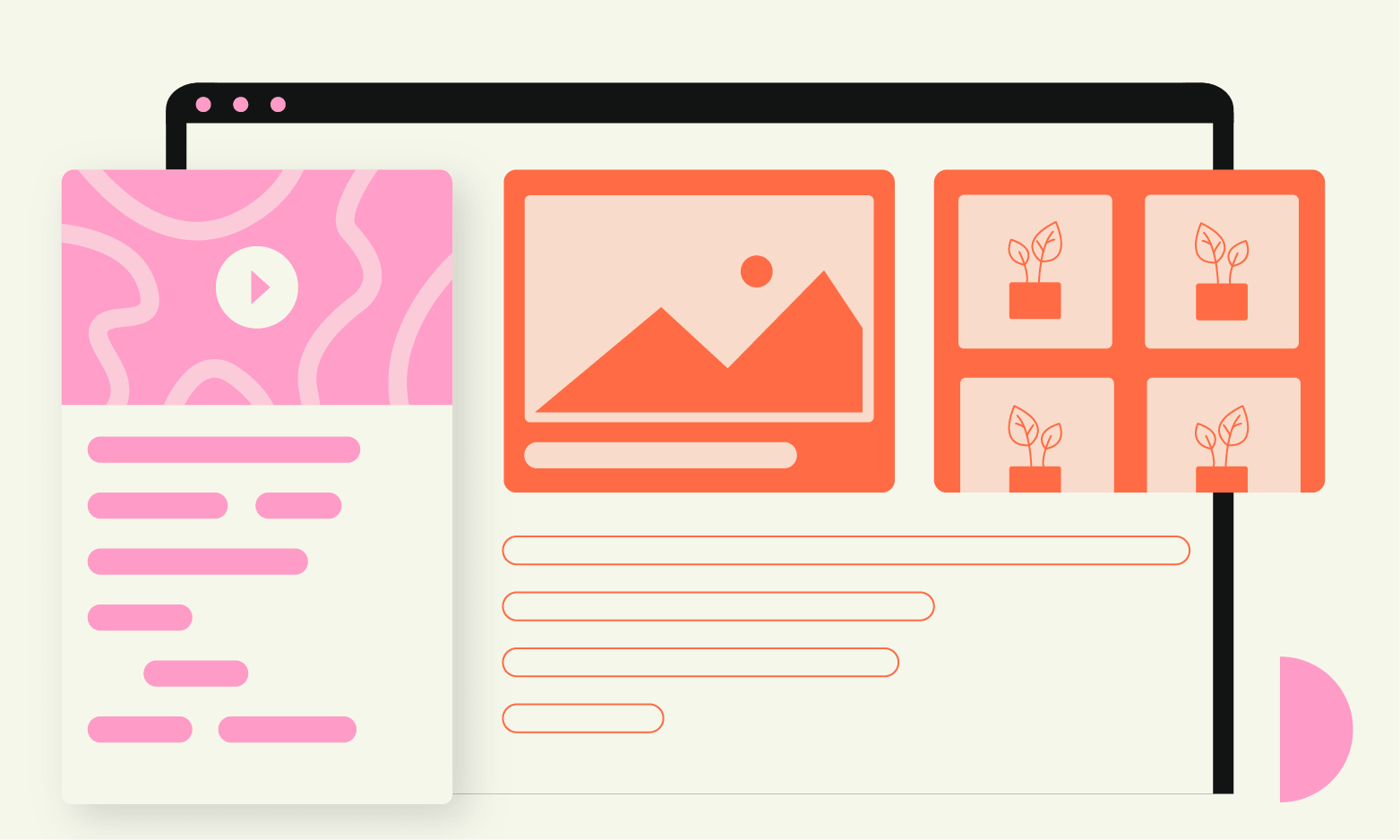 When is it worth creating a website from a template?
Creating a website from a template is a solution for everyone who does not feel like web design experts. It is enough to choose a pattern that is attractive to you, visually or thematically.
Each template in WebWave is fully editable. What does that mean? You can select any element and then change its appearance 180 degrees. You can also easily move it to a completely different spot and place it with an accuracy of one pixel. If you want, you can delete the selected object or even all that are in the template ... all the way to the clean side!
There is quite an important conclusion from this. No matter what the initial use of the template is, you can completely redo it. Thanks to this, you can easily build any website, e.g. a blog platform, based on an online store template or a company's business card.
Of course, you can only make cosmetic changes, such as adjusting the color of the button, pasting your own texts and inserting photos other than the existing ones. How advanced you edit depends on your needs, skills, willingness and the time you have.
The purpose of the templates is to simplify the creation of a website as much as possible, i.e. a task that is neither easy nor quick. Thanks to the use of a ready-made template from WebWave, you can have your own website after 15 minutes - and you can create it yourself, without coding and for free. 
Join over 346 000 people who build websites with no coding for free
Website builder WebWave allows you to build free websites with no coding for free. Start from scratch with a blank page or use one of many free templates.

BUILD YOUR OWN WEBSITE FOR FREE 
What website templates do I have at my disposal in WebWave
From all the website designs available in our website builder, we will only describe selected ones. You can find the rest of the WebWave templates here. Each of them was designed by an experienced website designer. They are fully editable and adapted to mobile views (RWD). What distinguishes each of them?
Basic company website
Every company needs its business card on the Internet. Regardless of whether it is necessary to present an offer, sell products online, make contact, or simply mark your presence on the web. If you are an entrepreneur, run a small or medium-sized company and are looking for a professionally prepared template to create a website, the Basic company website template will be perfect for you.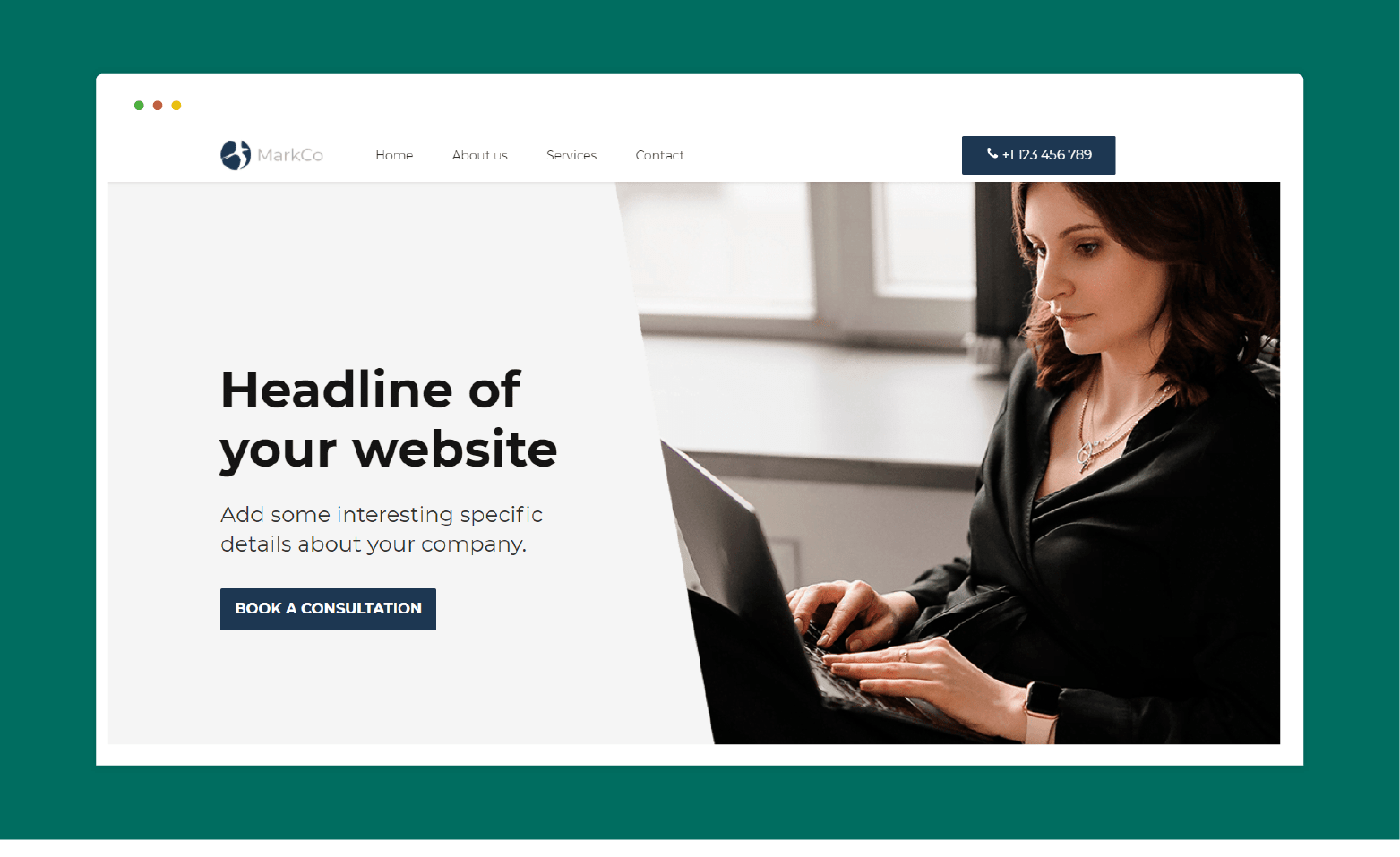 It is a one page website where you will present your company, make contact with it, present an offer, or accept a subscription for a consultation. Remember that the template is fully editable. This means that you can customize each element to match your offer and brand vision.
Portfolio and online store in one 
Ceramics workshop is one of the templates that are integrated with the online store. It combines at least three destinations.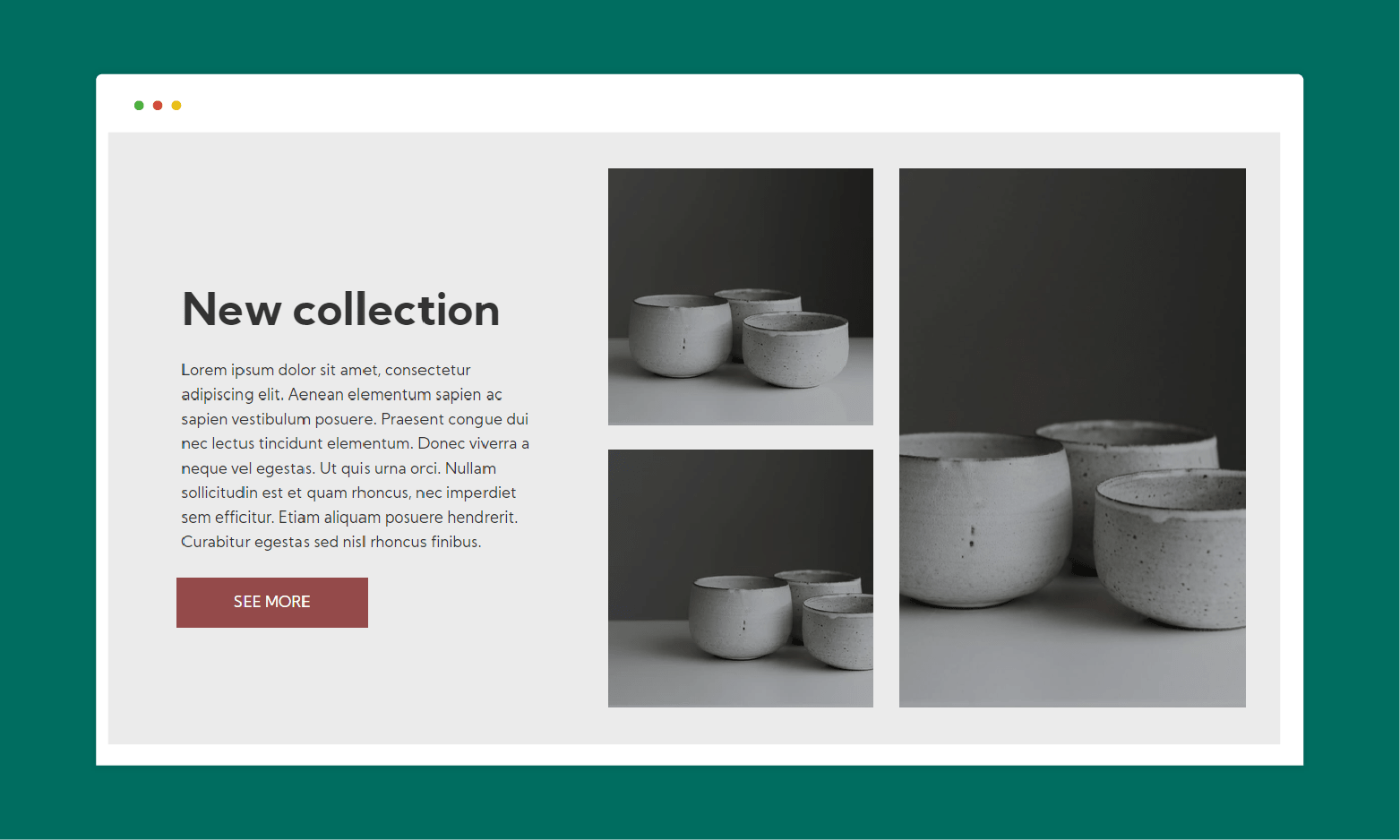 In addition to the online store, you can create a portfolio on its basis, and the contact form will allow customers to sign up for workshops or courses. 
Its appearance is a nod to minimalism, thanks to which you will fully display your works. Like every template in WebWave, it is adapted to all mobile views. You can also edit it freely. 
The barrier in creating a website completely on your own may be the lack of time, skills, experience or simply willingness. That is why at WebWave we offer ready-made, free website templates that can be easily and quickly adapted to your own concept.
Online store 
Our website builder offers many options for creating an online store. One of them is the use of a template - preferably a dedicated one. The Watch Shop is such a model in WebWave. It is a minimalist and elegant website, perfect for presenting fashionable watches.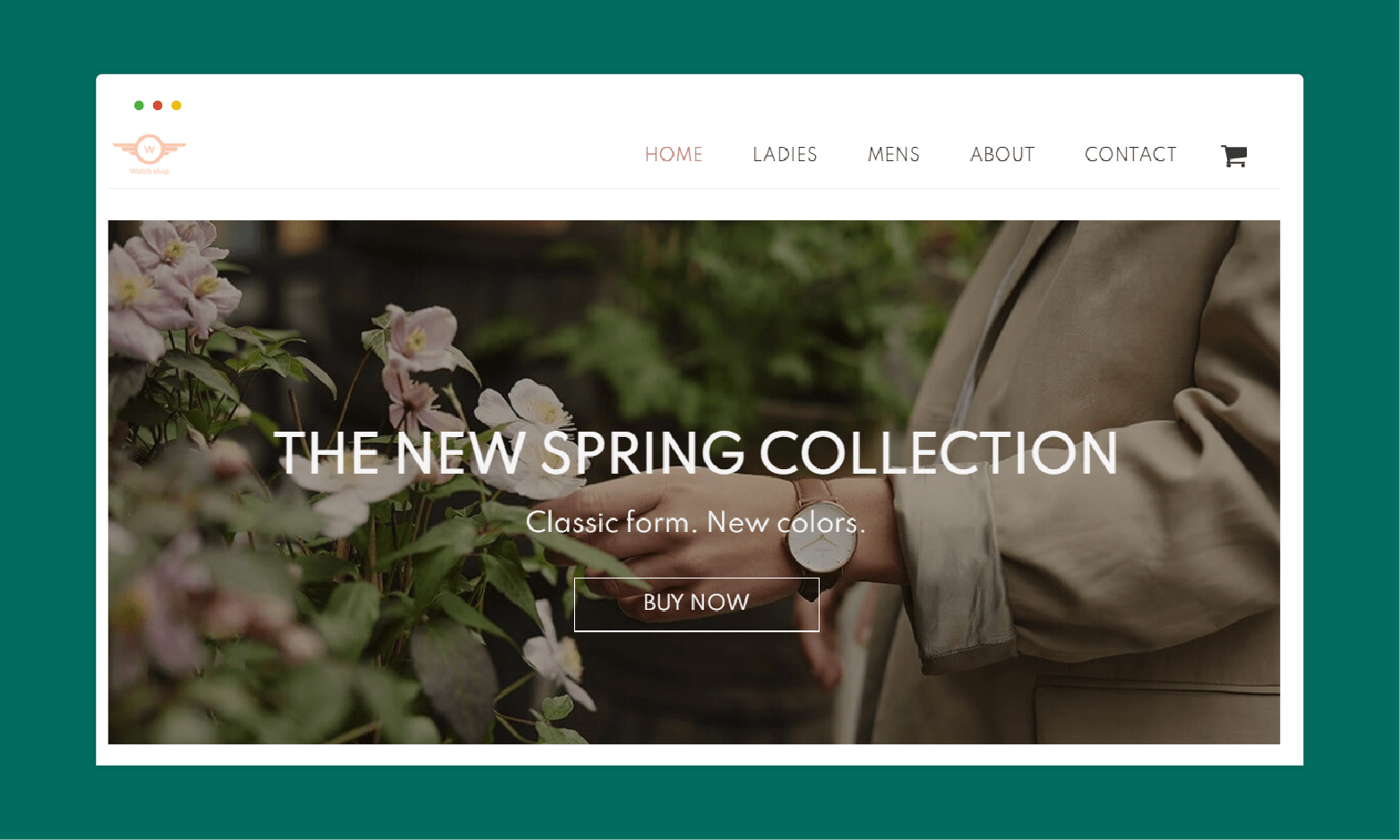 Navigation is an extremely important functionality in the online store. The customer cannot get lost in the search for the best choice for him - especially since in WebWave you can offer him an infinite number of products. This template is a professional and carefully designed response to the needs of users. Navigating the site becomes simple and intuitive, and your customers will add each product to the cart with one mouse click. 
Website template for cafe
Having a website is essential - also when it comes to the catering industry. Customers are more likely to visit the premises they have previously checked on the Internet. Therefore, appropriate presentations on the web can be crucial in acquiring them.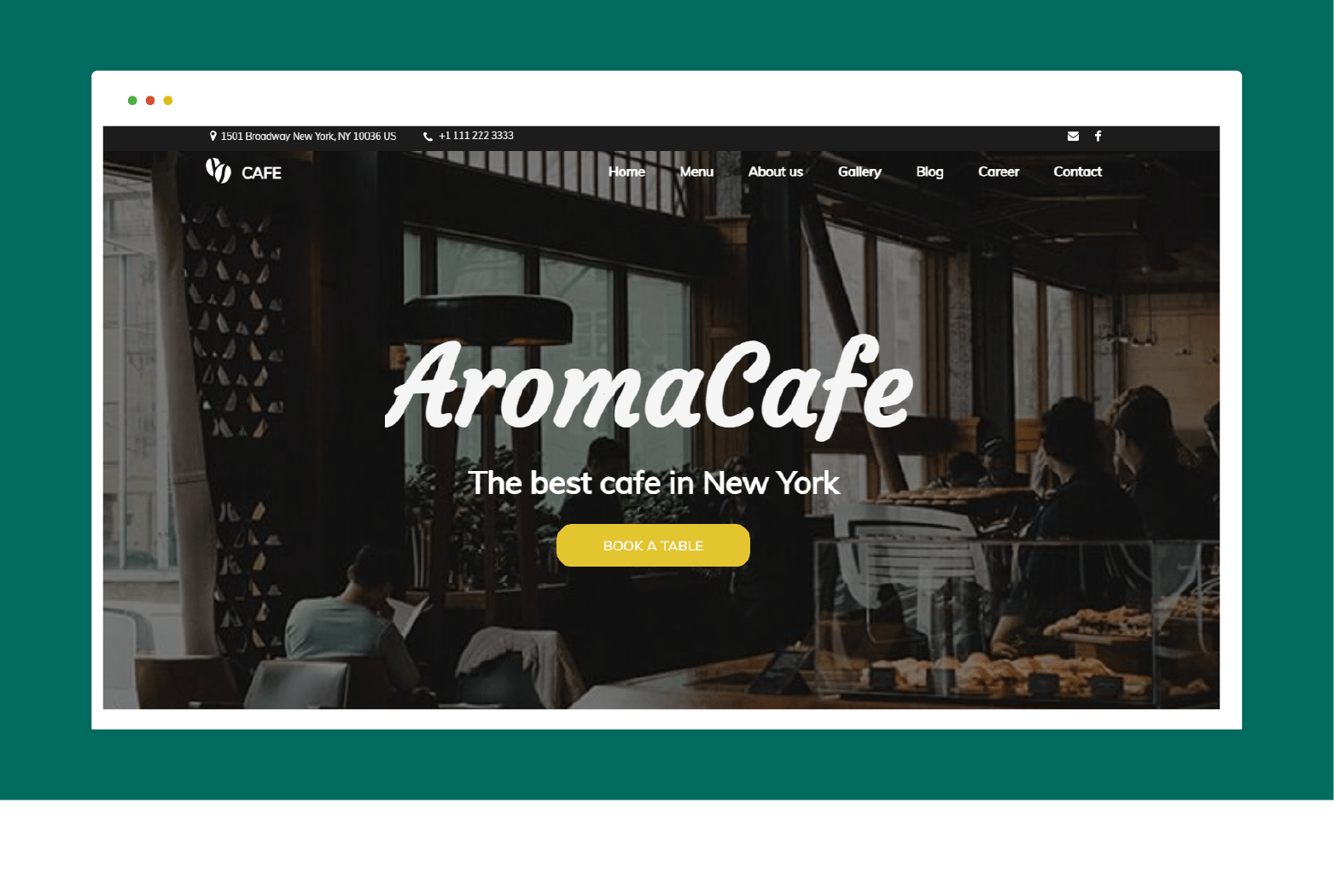 Of course, this is helped by your own website and the full use of the opportunities it offers - from the right presentation of the menu and the entire offer, to allowing customers to contact you. 
Properly applying all the key elements in a project is not easy, but at WebWave we have a solution. Restaurant and cafe owners who dream of their own website will find a dedicated template here. Talking about Cafe, i.e. a ready-made website template, thanks to which you will create the website of your premises. You will present the menu, add photos of dishes or photo reports from events, enable table reservations and present the company mission.
Summary 
Website templates are a wonderful invention that allows anyone to create a website - even people with no knowledge of web design. Combining this with the WebWave creator, we get fully editable website designs that can be adjusted, changed and improved without restrictions. 
However, if you don't have the time, the ability or the willingness to experiment, you're still in the right place. Our website builder will work for people who want to turn templates upside down, but it will also be perfect for those who only replace photos and texts, and then publish their website. Don't wait, click here and try the WebWave website builder!
Make sure to read the following articles:
Author: Natalia Czaplicka