Everyone tracks traffic on their website. In most cases, the general data provided by Google Analytics will be sufficient but some people take one step further and analyze behaviors of particular users. It is common for website owners to use tools for tracking the position in search results while tools for monitoring mentions in social media are becoming more popular. However, more processes need to be monitored on every website – the availability and proper functioning.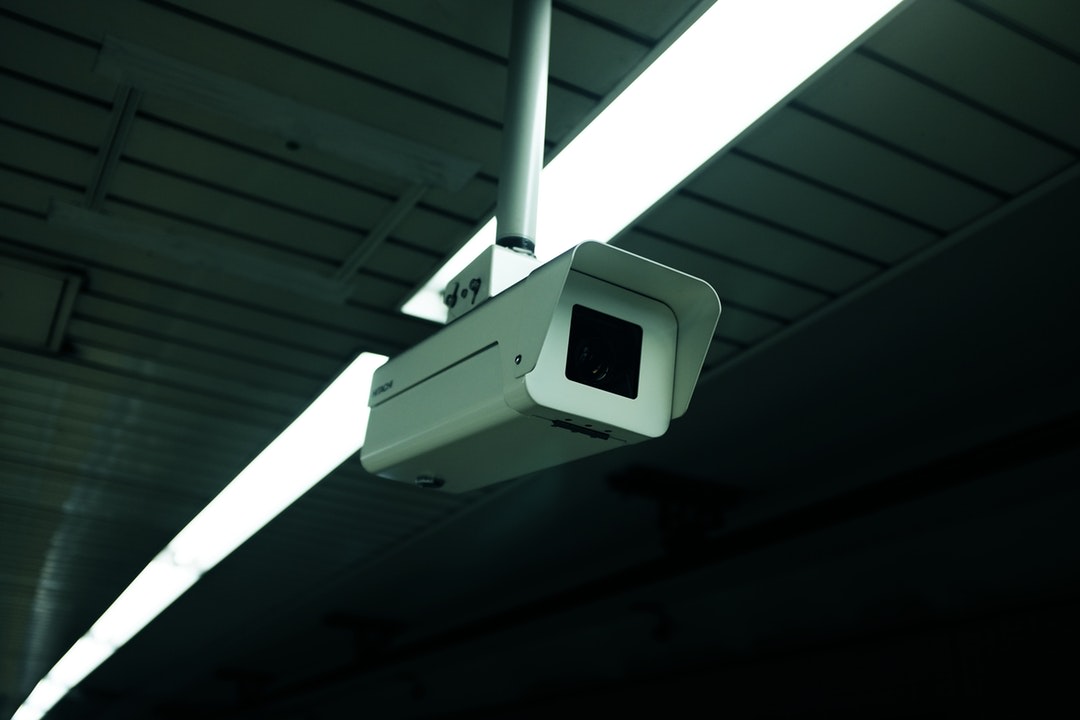 Website failures
When you hear about a website being down you often think about a failure of the server or a complete unavailability of the website. A website may fail on many levels. The failure can result from a problem with the database and empty templates without content will be displayed to users. A page may display its entire content properly but a key feature fails, e.g. adding products to cart.
A page may also start loading too slowly, especially with today's patience of the current internet users.
Consequences of failures of websites may vary. Lost orders (or leads) of users who were unable to use a website and who went to the competition instead, are the most obvious ones. During a promotional campaign, advertisement budget in such a situation is simply wasted.
Other consequences include problems with providing customer services, bad image or a negative impact on the position in search engines which happens quite often.
Monitoring of websites
If an owner finds out first about a failure or defect, they will be able to react and complete a fast repair – even before users notice that something is wrong. Website monitoring services provide such a certainty – for instance Super Monitoring.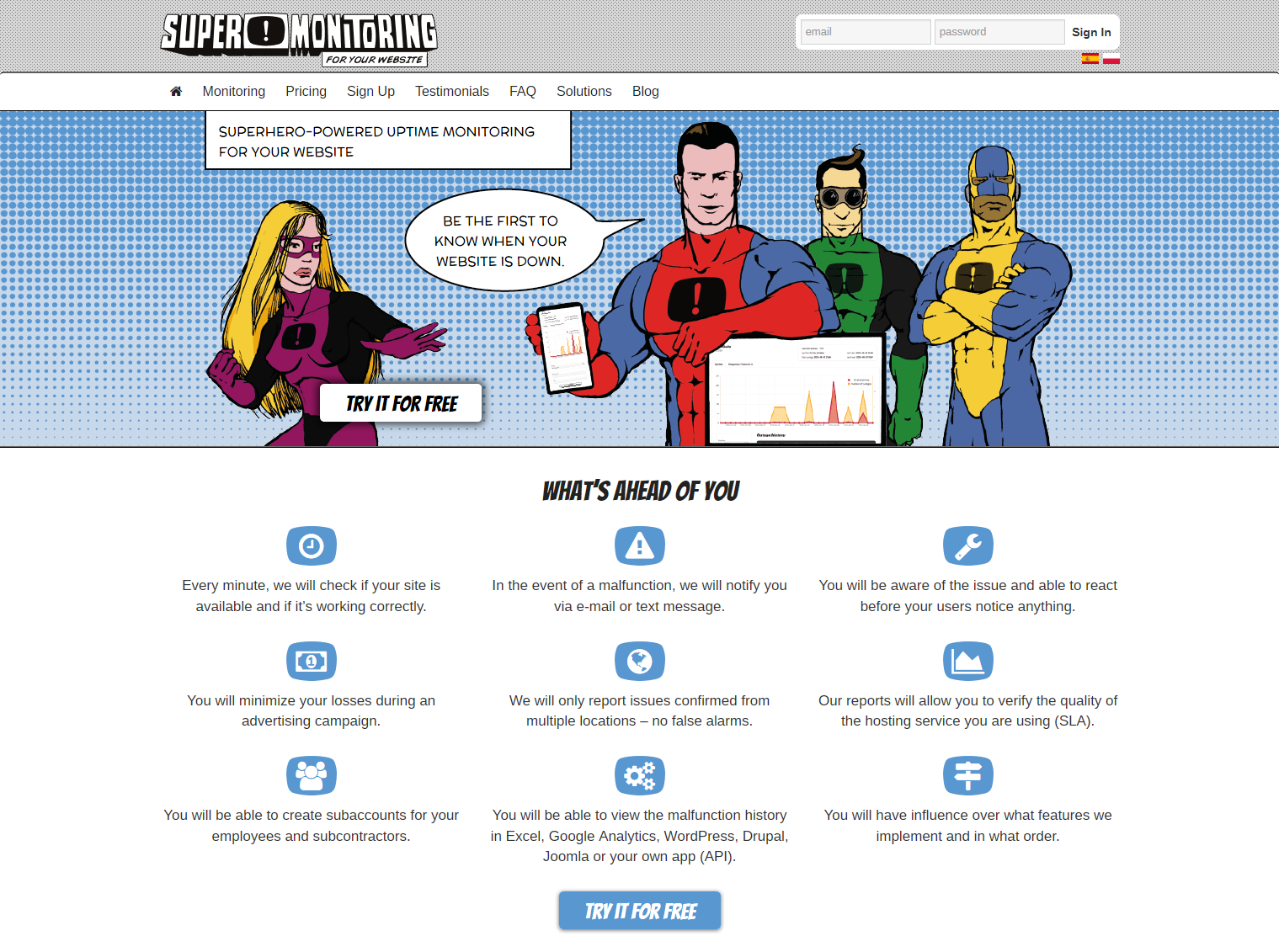 Within the service, the website visits an indicated URL address in specific periods (even as often as every minute) and completes a predefined test. In the case of detecting any irregularities, it notifies the website owner immediately via email or a text message.
Most tests provide reports only for failures that are confirmed from a number of independent locations.
Test types
Super Monitoring and other services of this type allow to monitor the following features of websites:
Availability
Total unavailability of a website is exhibited in two ways: displaying a server error instead of the website or lack of any response from the server within a specific time (timeout).
Content
A website may not work correctly despite proper functioning of the host server. Verifying whether a website is displayed correctly and fully consists of checking for presence of a defined phrase (a part of text). It would be best if the text was read from the database instead of being a permanent component of a template – this will also enable verification of correct operation of the database.
Speed
Measurement of website loading time requires downloading all of its components, i.e. styles, scripts and graphics. The time for such full loading is compared to the defined limit. If the limit is exceeded it is considered that a failure occurred and alerts are sent. Detailed times of loading of all website components help in analysing the problem.
Functioning of forms
Tests of forms – e.g. contact or log in forms – consist of filling out a given form with predefined data, sending it and then checking presence of a defined phrase on the result page (similarly to monitoring content mentioned above).
Process functioning
You can monitor entire website and internet application processes – e.g. the ecommerce process of an online shop. A scenario is also defined, e.g.: searching for a product, selection of the size, adding to cart, placing an order. In the case of a problem occurring in execution of the process, the website owner obtains information specifying which step does not work properly.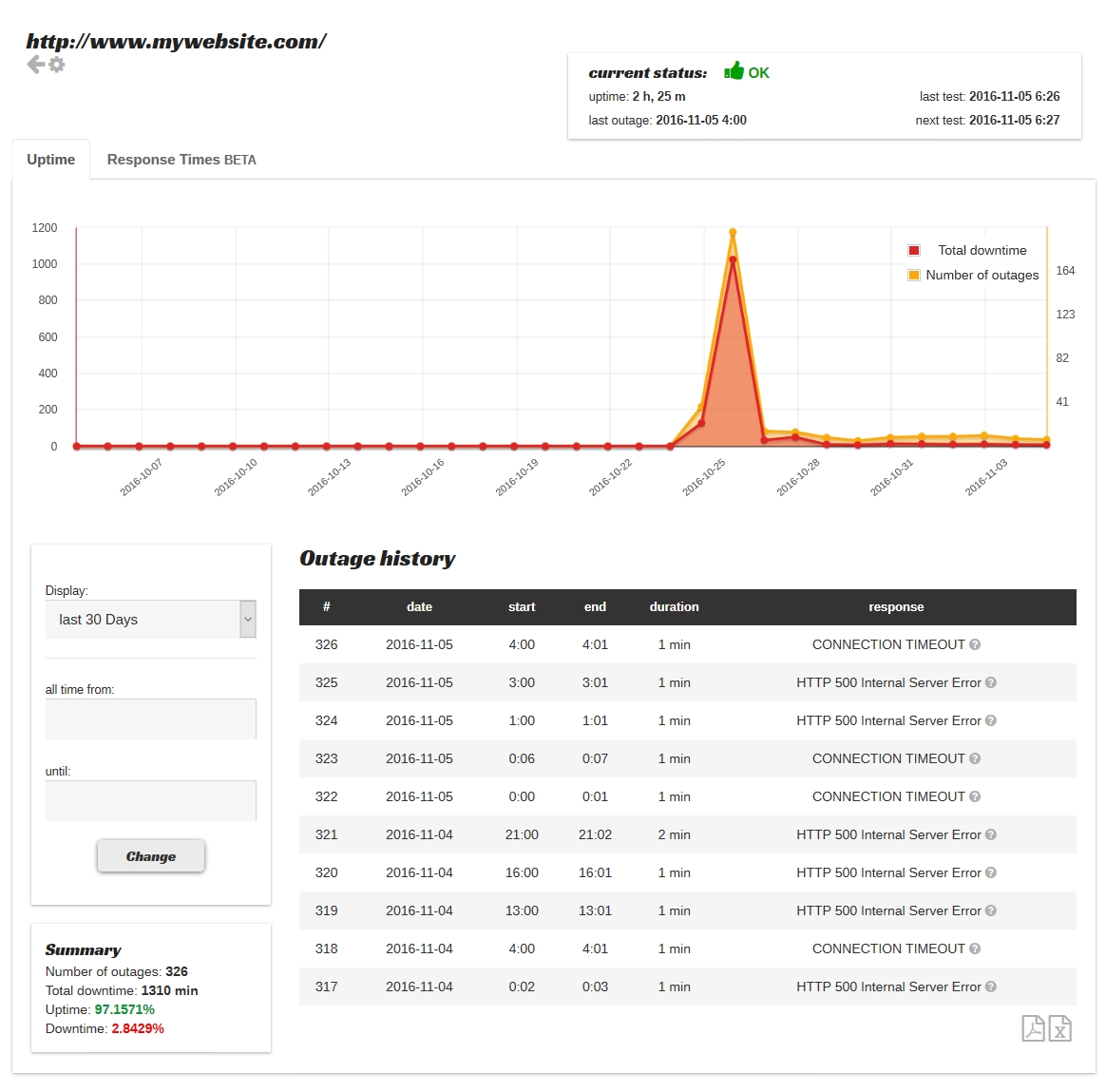 Reports
Test history available in the user panel of the monitoring system contains detailed data simplifying analysis of the failure and defects. Statistical reports – generated manually or periodically – they allow to take a broader approach to service availability in a given period. They are also helpful in the case of any claims made towards vendors if SLA conditions are not kept by them.
Historical data may be exported and shared with other applications via API.
Procedures
The monitoring service provides the website owner with certainty. In order to ensure that the certainty is not only apparent, procedures for cases of detecting failures need to be prepared. And failures tend to happen in the least expected components, and during a weekend evening. It is best to assign people who will be able to respond directly at a time of failure as alert recipients, e.g. programmers or administrators. Of course the owner may contact them and request a reaction but this just adds an unnecessary step.
Costs
The subscription cost for monitoring websites starts from as little as $5.99 per month. The amounts increase as the number of tests increases as well as the scope of features.
There are also free tools that can be found among services offered by more than 100 vendors. Unfortunately, they are always associated with low frequency of testing which means that they can notify a failure with a delay of several minutes or may not detect short unavailability periods at all.
To sum up, the website monitoring services are inexpensive and allow to avoid particular losses. They also provide certainty that cannot be priced.