Top 5 Responsive Website Builders
WebWave
WebWave is the best responsive website builder. If you use the free responsive templates, the site is automatically responsive and adjusted to display on different screens. If you are creating a site from scratch, you have two options - you can use the ability to automatically adjust elements or adjust them manually. This is a great feature if you want the site to look different on a desktop and different on a mobile or tablet. At WebWave, we have free website templates available, each of which is customized for a responsive version. You will also find 4 viewports. It's a visible area of a webpage. It can be any size and is connected to responsive web design since viewports change within used devices.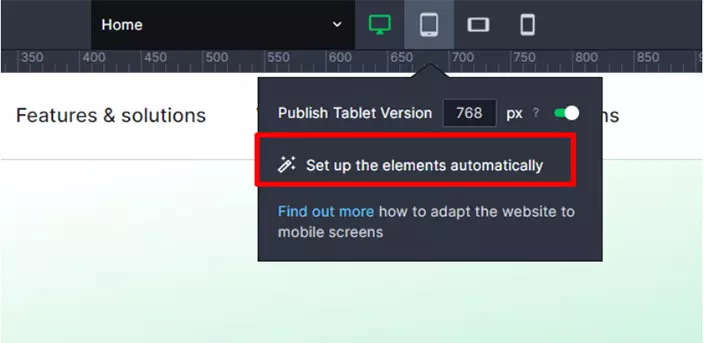 Webflow
Webflow is a responsive website builder that allows users to create websites that respond to the viewer's device by adjusting their layout and functionality to display content in the best possible way. With Webflow, users can create responsive designs using various techniques such as reflowing content, fixed sizing, relative sizing, and breakpoints (media queries). Moreover, Webflow's templates have responsive web design worked in, ensuring smooth transitions and image loading no matter the device. So, if you're looking for a website builder that can help you create a responsive website that looks great on any device, Webflow is definitely worth considering. In Webflow, you have the ability to customize the appearance of the site on different screens - including tablets and phones.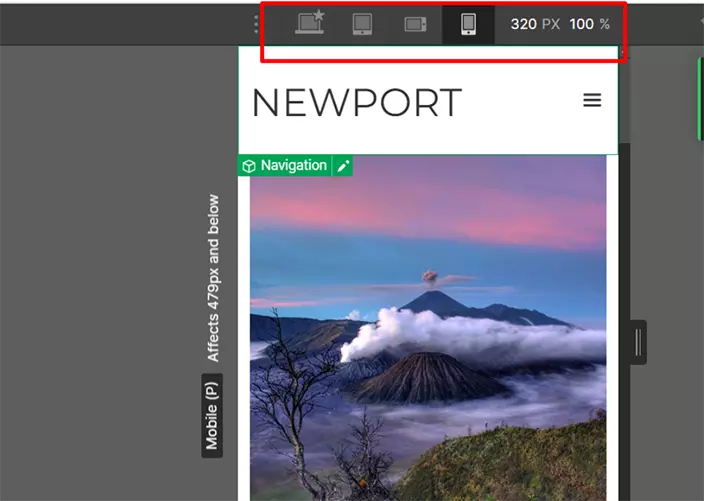 Squarespace
All Squarespace templates are designed with a mobile-first approach, meaning that they are created to look great on mobile devices, with responsive design elements that adjust the layout and content to fit the screen size of the device being used, ensuring a consistent user experience. Squarespace's drag-and-drop interface allows users to easily customize their website design, content, and layout, without requiring any coding skills. Additionally, Squarespace offers a website builder that is tailored to the needs of designers, artists, and bloggers, with a focus on aesthetics and user experience. 
Interestingly, the creator does not have the ability to set the appearance of the site on mobile devices other than the phone. Its functions are therefore limited.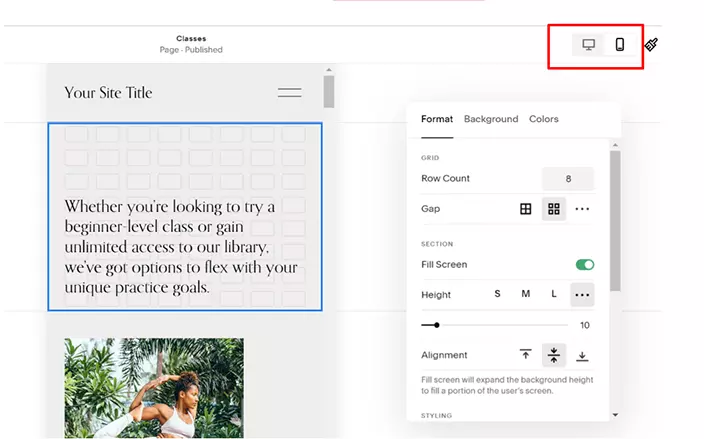 Wix
Wix allows you to create responsive pages and gives you the ability to adjust them to different breakpoints, thanks to advanced tools such as CSS grid and flexbox technology. Wix only allows you to edit the page for all mobile devices equally - without the ability to set elements differently, for example, for tablet and phone separately. This is a limitation. 

Carrd
Hopefully, I made it clear to you, that mobile responsiveness is an absolute necessity nowadays. Each website builder allows you to adjust your website to mobile devices, but in a different way. It's once again connected with how much skills, web design experience, and knowledge you need to use certain software.