Low storage costs and dropshipping
Running an e-store does not require a large warehouse space. All you need is a small inventory available on hand to fulfil your current orders.
In many cases, you can completely opt-out of the warehouse. Dropshipping is a common option. It is placing an order directly with the producer of a given product and sending it to the customer bypassing the warehouse.
You can also choose to outsource logistics services. Then the "physical" order fulfilment will be handled by an external partner. You will only have to operate the store itself.
 Wide possibilities of analyzing customer behaviour
Online stores help you reach customers effectively. You can use the analytical tools available here that allow you to examine the behaviour of website users.
Google Analytics is a basic one. This free program allows you to check your website traffic in detail. You will learn, among other things, how users get to the store, which web pages they visit or how much time they spend on your website.
Another solution that is worth paying attention to is Hotjar. It gives you the ability to create heat maps - maps of areas of the page where users most often click.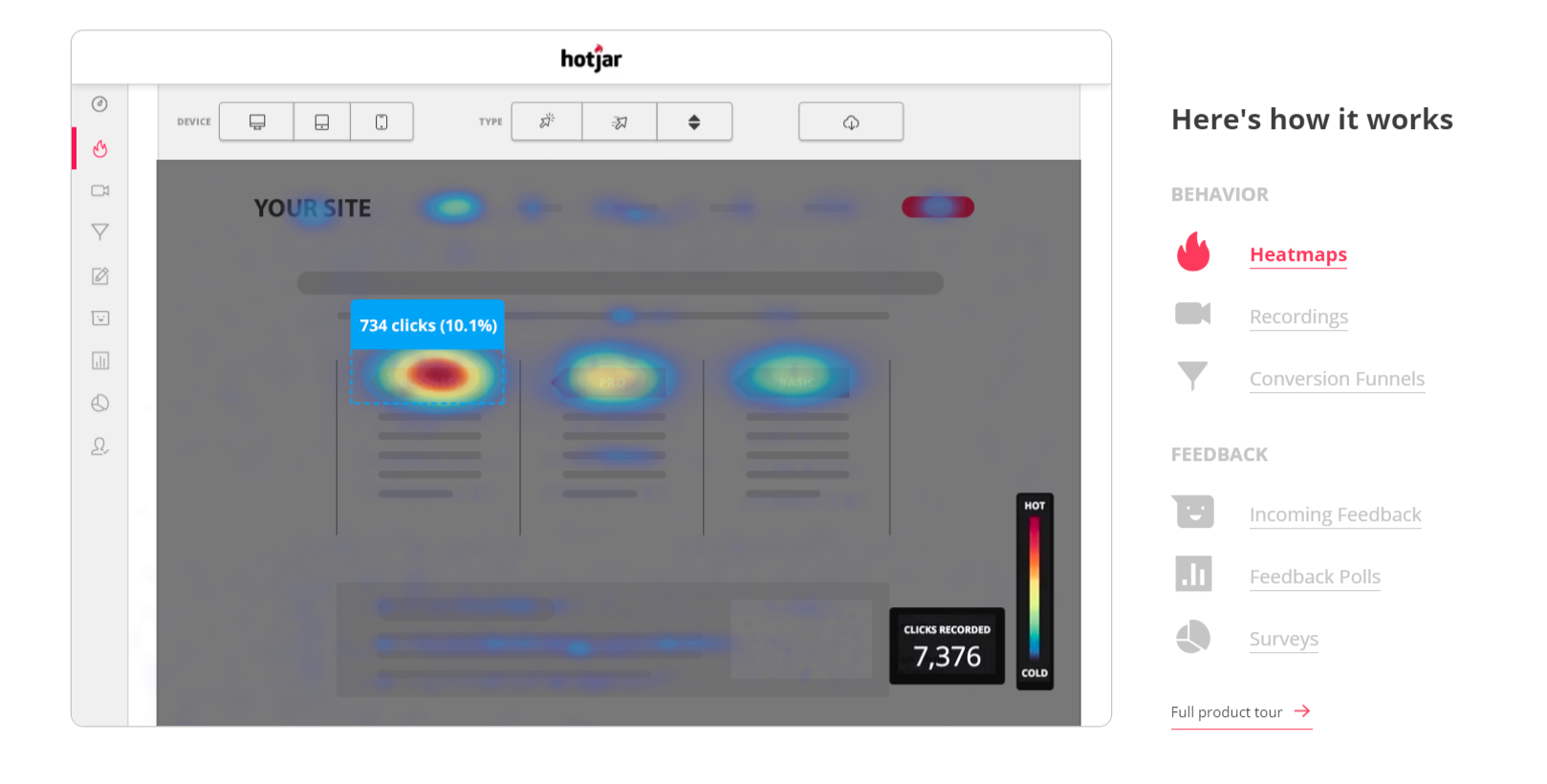 Based on the user behaviour analysis, you can prepare a customer travel map. It is a document (usually in graphic form) that shows at what points in the purchasing process the customer is in contact with your brand. Such points include, for example, a website, a Facebook profile or paid search results.
Creating a travel map will help you look at the purchasing process from the customer's perspective. Thanks to this, you can check which marketing communication methods bring good results and which actions are unprofitable.
There are many ways to reach customers - from banner ads, through SEO to social media promotion. We've described them in more detail in this article. 
Running an online store are growing. More and more companies are choosing to sell products and services on the internet. Therefore, the market is very competitive. Smaller entities must fight global market leaders such as Amazon, eBay, or Aliexpress.
 The possibility of effective use of internet advertising
Internet advertising is great for promoting e-store. The biggest advantage is the fact that the customer makes a purchase directly on the site. This means that very little time passes between contact with the ad and potential purchase.
Most often, one click is enough to go to the promotional material on the product page. This means that you can use the impulse that leads the potential customer.
In the case of stationery stores, this is not possible. The customer must leave the house to shop. Will anyone rush to the store immediately after seeing the ad? Of course not!
Online advertising also has other advantages. It allows you to reach a precisely selected target group, is not associated with high costs and enables accurate analysis of results. How to use the possibilities of online promotion in practice? You'll find the answer in this post.
 Effective promotion in social media
Social media are one of the most effective marketing communication channels. First of all, thanks to them you will easily enter into a dialogue with the recipients. This will allow you to better understand the target group and adapt the offer to the needs of potential customers.
A big advantage is also the ability to target, i.e. display ads to a very specific group. You can consider many different factors here. The basic ones include age, gender or place of residence.
However, social networking sites have a lot more information about users. Therefore, in targeting you can take into account more detailed parameters. These include, but are not limited to, occupation, interests or political views. We've written more about effective social media marketing here.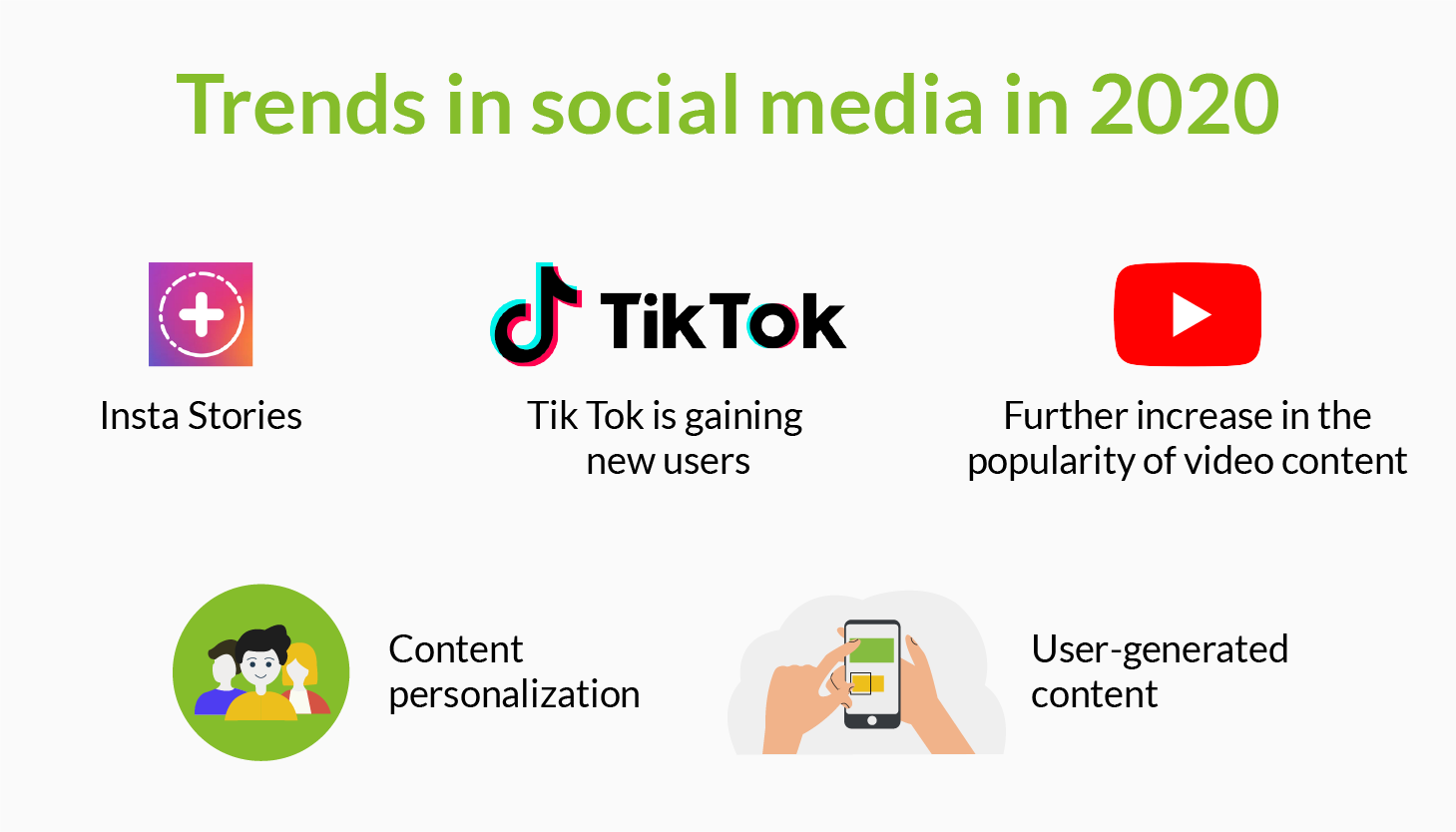 Effective actions through email marketing
Although emails have been with us for a long time and may seem a somewhat outdated form of communication, they still prove to be effective. Over 80% of small and medium enterprises operating in the network use them as the basic source of acquiring and retaining customers. The low cost is also a big advantage. E-mail is above all a good way to inform about new products, promotions or discounts.
 Remarketing and maintaining customer relationships
As we mentioned in the section about data analysis, by running an online store you can collect detailed data about users. Use them for remarketing.
Remarketing is aimed at users who have already visited your store. These can be people who have made a purchase or users who have abandoned it. The biggest advantage of remarketing is that you direct the message to people already interested in your offer. Therefore, there is a good chance that they will make a purchase.
How to make customers stay with you for long? Make sure they have a positive experience! It's about the overall experience a user gets in contact with your company at every stage of the journey (which we've mentioned above). It consists of advertising, the way the website is used, customer service, delivery method or packaging of the goods.
By analyzing data, you can find weak points where users give up purchases and correct mistakes. Thanks to this customer experience will be better.
Remarketing is done primarily through the Google Ads system. It allows ads to display to users, who have visited your site.
You can also use other channels, such as social media or emails, to maintain good customer relationships.
When building customer loyalty it is worth using methods that will affect the positive image of your company. Take care to adapt the offer to individual customer needs. Offer him complementary products (if the customer has bought a pram, for example, he will probably need a cot or changing table).
A good idea is also to offer discounts and up-sells, i.e. larger or better versions of the product (for example, a larger diaper pack or stroller with additional functions).
 Marketing automation - promotional activities "do themselves"
At first glance, it may seem that creating a personalized offer involves a lot of work. Fortunately, they can be automated.
Marketing automation tools monitor user behaviour on the site. Based on this, you can create groups to which you will direct separate messages. With marketing automation platforms, you don't have to analyze data yourself. All the most important information you have "on the tray".
You can use marketing automation in most online channels. These include, among others, mailings, banner ads, social media or content on the site.
Marketing automation programs also enable an analysis of campaign results. Thanks to this, you will quickly find out which activities bring good results and what requires refinement.
There are many marketing automation tools on the web. Here are the most popular of them.
 Edrone - a program created for online stores. Identifies visitors to the page and categorizes them based on their behaviour. It is especially useful when personalizing the offer.
Salesmanago - allows you to build, conduct and analyze strategies in all major channels.
HubSpot - this tool will be useful primarily for strictly sales activities. Here you can also find solutions useful in marketing, including the ability to create ads or video content.
Conclusion
As you can see, setting up an online store has many advantages. First of all, it does not require large funds to start. Often, a small desk with a computer is enough for small-scale operations. The group of potential customers is constantly growing because online trading is gaining popularity and more people are convinced by it. You can also easily reach potential customers through multiple channels.
Therefore, creating an e-store is a great business idea. You can use the WebWave to set it up. Choose one of the ready-made templates or create your dream store's website from scratch. Thanks to the easy configuration, you will easily manage payments and communicate with users.
Do not wait and try the possibilities of our website builder today for free!