3. A small team, great opportunities
Working with website builders is much quicker and easier than coding a page manually or using CMS systems such as WordPress or Joomla. Websites created in website builders are also fully functional,  when your done designing, just press the "publish" button and hey presto, your website will be live!
The designer simply drags and drops page elements into the design canvas, just like in popular graphic programs. An algorithm automatically "translates" the resulting page into the HTML and CSS code that your browser needs to render the page. Thanks to this, you save the time that was previously reserved for the work of web developers. Their role here is limited to introducing additional functions. Therefore, they can work on more projects at the same time.
It should be mentioned that for most websites created using a website builder, coding skills will not be needed at all. If the project is not particularly complicated, it can be done entirely using only the graphical interface of the website builder's editor.
4. Integration with add-ons
With website builders, you can create a page from start to finish. However, this doesn't mean that you can't use external software or plugins. Most website builders offer integration with the most popular systems, such as Google Analytics, Shopify or Google Custom Search. Thanks to this, the visual appeal and functionality of your website page can be further increased.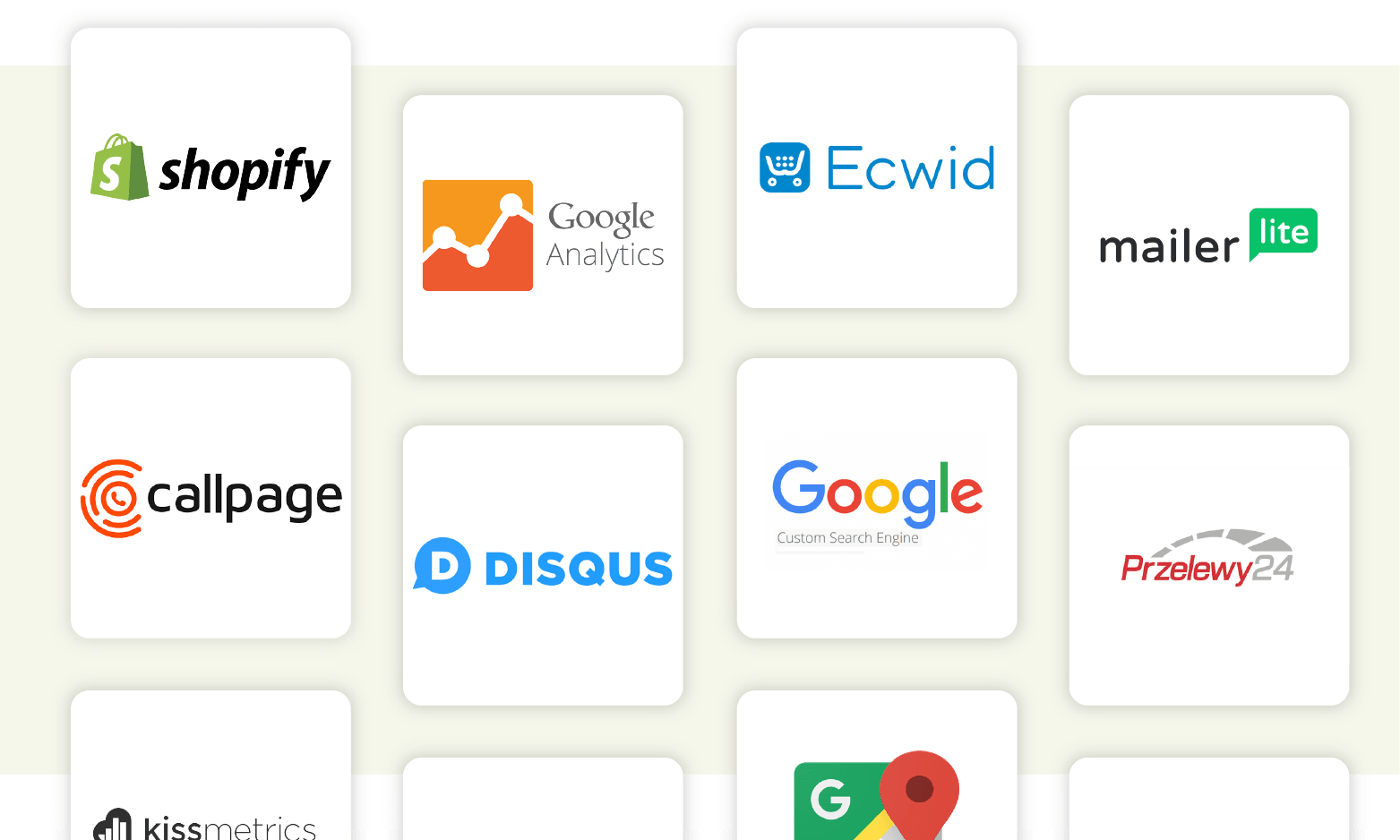 5. Automatic RWD for website that makes money
Responsive websites are already regarded as a minimum requirement by clients. Many website builders speed up the creation of responsive websites by offering tools for the automatic creation of versions for desktops, tablets, and smartphones with screens of different resolutions.
6. Regular updates and projects in the cloud
Website builders are mostly regarded as Software as a Service or SaaS. This has many benefits. Some of the most important ones are regular updates, access to the project in the cloud or no need to install files on your computer.
Changes in the IT industry are happening rapidly. At the moment, website builders have developed to such an extent that companies designing websites for clients use them more and more often. Such programs save you time and money. They also allow you to manage multiple projects more easily.
7. Share your website with the client
You can easily provide your client with access to the website created in the website builder. All you need to do is give it the appropriate permissions in the technical settings panel. You can also provide your client with a Content Management System or CMS, which will allow them to easily edit the website content. Even people without experience in working with website builders will find using a CMS a simple way to make changes to a website page.
8. Website security
SaaS also means greater security. This is not only due to frequent system updates. A team of specialists takes care of the overall integrity of the platform 24 hours a day. In addition, the quality of the security provided by this type of software when compared to WordPress plugins can be vastly superior. The latter are often created by inexperienced programmers and can be a weak link in protecting your website from hackers and malicious software.
9. Support
If you're using a website builder you can usually count on receiving a quick reply to any questions or cries for help if something goes wrong. Some companies offer priority support for agency clients via email, live chat or telephone support. This makes solving any problems you have much easier.
10. Automating payment collection
Sending bills to customers and reminding them of when to pay can be a nightmare for many entrepreneurs. Some website builders, such as WebWave, allow you to automatically issue invoices. Thanks to this, you can easily improve the cash flow of your company. Charging fees becomes easier than ever.
11. Create and promote affiliate programs
Establish an affiliate program for your products or services, allowing others to promote your offerings in exchange for a commission on sales. This can help expand your word-of-mouth marketing reach, drive more sales, and increase your website's revenue.
12. Host sponsored podcasts or video content
Create video content or podcast and partner with sponsors to monetize your website. Sponsored content allows you to showcase relevant products or services to your audience while earning income through advertising partnerships.
13. Offer advertising space
Sell advertising space directly to businesses or individuals interested in promoting their products or services to your audience. By working with direct advertisers, you can negotiate pricing and ensure that the ads displayed on your website are relevant and appealing to your visitors. You can hire a Node.js develper, that will inbuild ads to your web code so they will look natural.
So.. how to do websites that makes money?
Website builders are not just tools for creating websites without coding. They allow you to fast-track and improve collaboration with your client, resulting in a higher level of service for your customer while increasing productivity in your business.
WebWave is a website builder that has all the features to help you work with the client. You can try it out absolutely free and with no obligation for the future.
To do this, register by clicking this link.