Everything evolves.
Including the internet. 
Even though websites history is short, the published content keeps changing. 
One rule stays the same.
Everyone aims for simplicity and tries to find a way to save users time.
Each year new trends appear on the horizon. 
Some of them are more successful than others. 
Do you know why?
Millions of bloggers spend hours every day to create possibly the best content.
But sometimes it is not enough.
What can we learn from their mistakes?
And how can we increase traffic in 2019?
 
Do you know the new rules of creating online content?
Each year, more and more important becomes what are we writing about and how we do it. 
It has been analyzed, that till the end of 2019, the number of people who create online content will increase by 2 million.
What's more, over half of the companies who participated in the study, claims that writing texts is their marketing priority. 
The aim of 96% of questioned businesses is to increase or sustain the number of created content.
You might ask... why?
Well, half of the potential customers read from 3 to 5 texts before making a decision about a purchase.  
Additionally, content which is claimed to be helpful is shared by readers 94% more frequently than the one that isn't.
Studies say that 97% of links placed on websites redirect directly to blogs.  
Blogging is the reason why the number of indexed websites increase (over 434%), which is followed by a good position in internet searches. 
It is also important, that 4 to 5 users ignore paid advertisements and use only organic search. 
I bet you noticed that ideas on how to create engaging content keep changing and you simply do your best to keep up with them. 
And not get stuck at a hundred-something page of internet search results.
There is this joke among SEO specialists: 
-Do you know where to hide a body?
-On the second page of search results ;)
That's why it is crucial to analyze the way content has changed over the years, come up with conclusions and write texts that satisfy readers needs.  
And, along the way, reach TOP3.
Till the end of 2019, the number of people who create online content will increase by 2 million. 
How website content has changed over the years?
At the moment, a blog article is being written for an hour longer than in 2014. 
It not only contains more words but is also more concrete.
One out of five writers creates text with over 1500 words. 
It's worth to mention, that this kind of longer content delivers better results than texts with 500 words and less. 
You should also know, that the higher positioned results in Google contain between 1140 and 1285 words. 
It explains why comprehensive content gains 9 times more readers. 
But it's not all about the length.
The frequency of publications also matters. 
Websites where content is added more often than three times per week generate four times more traffic than the websites with less frequent updates. 
Nevertheless, obviously, not everybody has the time to post a couple of texts per week. 
That's why specialists analyze also smaller elements and their impact. 
They check many of them.
For example the title.
The most effective ones contain between 6 to 13 words, where 8 is a golden mean. 
It's wort to mention in the title, that article is in the form of a list. 
This type is preferred by 36% of interviewed people.
Other types are:
What is also interesting, odd numbers (5,7 practices) draw users attention over 20% more and by adding a semicolon or a dash you can increase it by an additional 9%.
You should also know, that using negative words like "never" and "worst" is 60% more effective than using positive ones like "always" and "best".
These small details can largely improve content appearance. 
But not only the text matters for the reader. 
Join over 150 000 people who build websites with no coding for free
Website builder WebWave allows you to build free websites with no coding for free. Start from scratch with a blank page or use one of many free templates.

BUILD YOUR WEBSITE FOR FREE
Give the user more - add multimedia.
Articles containing visual content get 94% more viewers than the ones without it.
Almost 19% of writers add videos to texts. 
And intrest in them keep raising.
That's why it is important to create videos and add them to a website. 
But what's the point?
Youtube converts twice as many requests as Bing. 
Google Images get more questions monthly than Youtube, Amazon, Facebook, Twitter and Google Maps combined!
Adding multimedia as images or videos is crucial.
Appropriate SEO description and file name can guarantee you a high image result in Google Images. 
When working on new content, don't forget about the old one.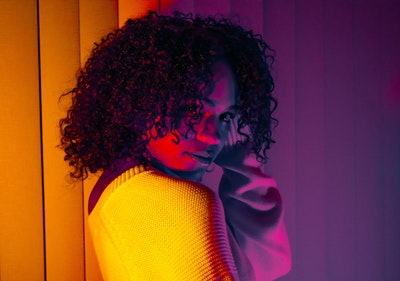 Old love never dies, so don't forget about the old articles.
Keep in mind, that over 30% of marketing specialists think that paid advertising is overrated and high positioning should be a goal of any optimization and analysis over the years.  
Usually, articles that gain the most organic search are over 6 months old. 
That's why you shouldn't forget about old posts. 
Updates are very welcome. 
They will help your website stay fresh and increase organic traffic. 
Regular headers and titles optimization let you sustain positioning for particular keywords. 
What actually have a direct influence on profits, since users entering a website thanks to high positioning have almost 15% close rate.
Conclusion
After reading this article, try not to overdo.
Remember about the reader and satisfy his needs, not internet search algorythm's. 
If you won't focus on the viewers, they will sense it and leave your website. 
Create content with head and heart. 
Analyze what worked before and what doesn't now. 
It's a sturdy base of optimization. 
One thing is sure.
Both new and updated articles can be easily displayed on a website created in WebWave. 
n 
Make sure to read articles below:
Authors: Julia Madraszewska & Weronika Wawrzyniak