Website design is a dream job. 
You can set your creativity free, build a website from your dreams and... have fun!
Website is the place where we combine design, practical solutions and writing. 
If you enjoy taking care of details and polishing up something for a long time, website design will give you lots of satisfaction.
Even though we need to spend many hours to design an outstanding website, it doesn't mean that website design is difficult! On the contrary, actually. 
Website design is easy.
Especially, when you know how to approach it.
And if you don't, you will at the end of reading this article :).
Table of content: 
Website design - how to start?
The first screen - the key to designing a good website
User experience in website design
Proportions - golden rule in website design
Website boarders and guides - important elements in website design
Topography - the cherry on top of website design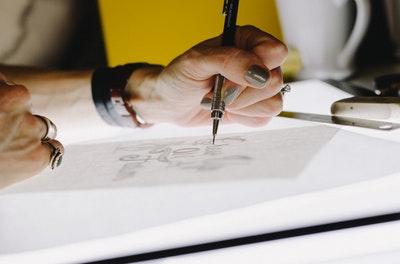 Website design - how to start?
The first thing you should do is set a website goal. 
What does your website communicate? What will users find on it? These are the most important questions in website design. 
You are not creating a website for it to be pretty. 
Pretty website, which just looks nice, might be pleasant to look at, but when the user tries to use it, he quickly gets discouraged and leaves. 
Don't force users to look through your website wondering where is the information they are looking for. 
Greet them with ready answers. Just waiting for them on your website.
Users goal is to find what they are looking for on your website. Your goal is to deliver this information. Simple.
The first screen - the key to designing a good website
Why the first screen users see is so important? 
When you enter WebWave, you get a clear message - "Hey, we are a free website builder where you can build an amazing website for free; will you give it a try?". 
You enter it and know right away what the website is about. 
The website goal needs to be clear.
Place the most important information at the beginning.
Remember that the menu should be easily noticeable - it will help users find the information they are looking for.
Setting the website goal helps you analyze the path users take to achieve it. 
And how many clicks separate you from achieving the goal more often. You got it right - the less the better. 
That's why, when placing elements on different subpages, make sure they lead users to your goal. 
Join over 150 000 people who build websites with no coding for free
Website builder WebWave allows you to build free websites with no coding for free. Start from scratch with a blank page or use one of many free templates.

BUILD YOUR WEBSITE FOR FREE
User experience in website design
Which means keeping users in mind. A website needs to make a good impression on the users. Or at least neutral. 
When a user is satisfied with website design, he sees what interests him and goes straight to achieving the website goal. 
But the design is not all. User experience also depends on website structure. You need to make sure that every element on the website has its own functionality and is connected to other elements. No random, pointless, confusing pieces.  
Even though it might sound complicated, it is not. If you keep this rule in mind from the beginning of designing a website, you will be fine. 
Just add and align elements thoughtfully, what in website builder WebWave is as easy as ABC. If you know element goal - go for it. If there is none... what's the point?
Every pointless element on the website draws users attention away from achieving website goal. 
That's why minimalism in website design becomes more and more popular. Simple forms help focus users attention on what's important. 
Proportions - golden rule in website design
Proportions are very important. They affect how a user sees the website.
Sometimes when you surf the net, you might get the impression that a certain website is kind of more on the left - which means there are more elements on the left side than on the right side. Or maybe that some elements don't feel symmetrical enough.
When designing a website, you might not see what's wrong on your website, but your brain will get a warning.
There will be something not right - and if you can sense it - users can as well. 
This kind of red lights prevent users from achieving website goal. 
Think about it - when you enter a website, which kind of is fine, but something on it bothers you - there might be too many elements or their alignment might not be symmetrical enough - you want to escape it.
Unconsciously you want to leave that website. You cannot focus on what's important. You are trying to figure out what's wrong. 
It's a tiny matter, but very important in website design. After all, you want the user to feel comfortable on your website and stay on it as long as possible.  
Of course, if the user is determined enough - he will handle it. But I wouldn't hold my breath for it to happen. The more effort you demand from the user on your website, the less likely he will return on it.
When a user enters a website and something bothers him on it - he wants to leave as fast as possible.
Website boarders and guides - important elements in website design
Website boarders and guides will help you keep the proportions.
Boarders are two lines which set the "from - to" on a website. From the left to right. What's in-between is content. Very rarely website width is more than 1200 pixels. 
Guides, the lines you use to set the working area on the project, will help you divide the website and keep the harmony between elements. It sounds complicated, but when the guide shows you where the middle of the website is and you already know where the website ends, it is easier to align elements nicely. 
Horizontal and vertical guides are often used when building a website in our free website builder. They make designing a website even easier and more careless.
Good graphics on a website
The rule "less is more" perfectly applies to website design. Graphics on a website should be nice with toned colors. 
Think: There are plenty of websites with a bad-looking project, but amazing images. They are simply carefully selected.  
That's why you should consider using free stock photos. 
Many of them are truly outstanding and dedicating a bit more time to select a perfect graphics can be a game changer for your website. 
Keep in mind to select photographies, which will not distract users from achieving the website goal and ideally will fit the website theme. 
Remember, that in WebWave you get access to a more than a couple of hundred thousand images and icons. All you need to do is open the media library and choose graphics, which will perfectly fit your project and amuse users. 
One last thing about graphics - make sure they are optimized to reduce website loading time.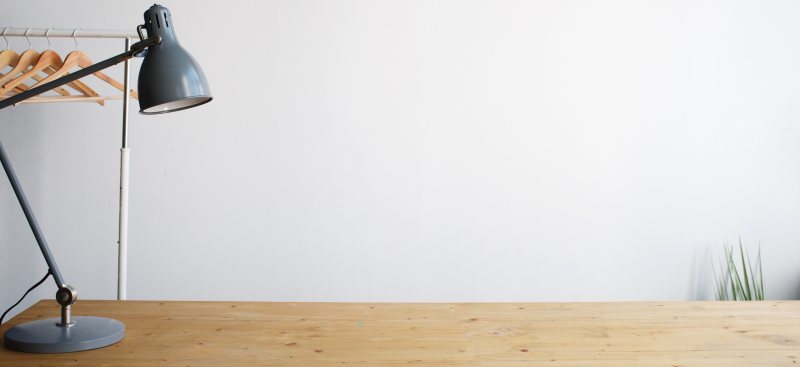 Colors
Aesthetics is subjective, but there are sets of colors which simply work well together. You take a look at them and see that they complement each other. 
Of course, to select these sets of colors you need to have a strong graphics sense. Unfortunately, not everyone has it.
I don't. But it doesn't mean my websites are black and white only. 
In the net, there are a couple of nice tools, which help you select the best colors pallet. You simply select one color which fit your website and the algorithm gives you propositions of complementary ones. 
Choosing the best colors takes a while, but it is a perfect way to give your website a personal touch. 
Topography - the cherry on top of website design
The article you are reading right now is the outcome of the careful selection of good topography - the font, size, etc. Typography is the whole text you see on a website. That's why you should use good text formats and use headers. 
Selecting the perfect font and its size on a website is very important. The text shouldn't be too small - the smallest recommended font size on a website is 16px and for the regular text, it is 20px. What's also important, there shouldn't be too much text in horizontal lines (like on Wikipedia), so try to fit around 80-100 digits in one line. 
As you can see, website design is a bit of a challenge but is not as complicated as you suspected at the beginning. With tools created to make building a website nice and easy you will design an outstanding website. 
Maybe you will build in free website builder WebWave?
Make sure to read articles below:
Authors: Weronika Wawrzyniak
& Bartek Raducha - Led and consulted many websites projects in the cultural area. Worked in an advertising agency and co-led projects of websites for clients such as Beko and Bonduelle Food Service. In WebWave – advertiser and more.