Running a blog is no longer just a hobby. The most popular creators can count on considerable profits from advertising or cooperation with sponsors. The blog market has become very professional. If you take blogging seriously, you need a platform that allows you to create a professional website. You'll put content you create on it.
WebWave will be great in this role. When creating a blog template, we paid special attention to the presentation of the articles. On the main page you will find a place for a short presentation.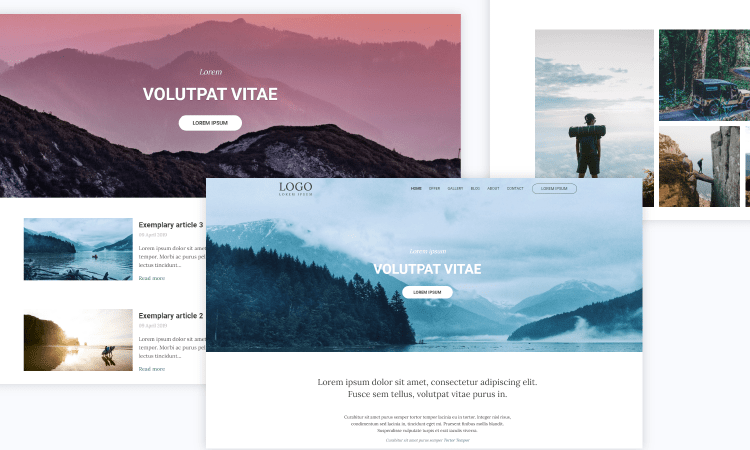 Below is a list of article categories. Thematic division makes it easier for readers to find content that interests them.
The latest articles appear under the category list. Thanks to this, recipients know that the blog is updated frequently.
Each article is illustrated with a large photo, which, combined with a short text announcing the article, attracts the attention of readers.
In the list of popular articles you can highlight the content that most interest your recipients. This will make them easier to access. At the bottom of the page there is a section where you can further describe yourself and your blog, as well as a form for subscribing to the newsletter.
The pages with articles contain links to similar entries. This will keep the reader on the blog longer.
Website navigation is as simple as possible. The menu is single-level, except for the extensive section of articles, in which entries are divided into categories. This makes it easier to find specific content.
The footer includes links to the most important web pages and social media icons. Thanks to them, readers will easily find you on Facebook or Instagram.