When building a website remember about the space. Another great practice in web design is deleting elements. Yes, you got it right: removing elements from a website.  
Take a look – on this level of the article there is just content. The text is the aim. User doesn't need fireworks. Every element that draws viewer attention away needs to be removed.
Even elements that help you achieve website aim need to be thought through. Remember - less is more.  
Content on your website needs to be clear and understandable. Web development is also about adjusting fonts to a website.
It became a norm to use sans serif fonts. Size? The bigger the better. 20 pixels is a minimum.  
Keep in mind that nice website typography - with adequately chosen fonts - have a huge influence on how a user sees the website. I have already written before that building a website is basically repeating. You will see why.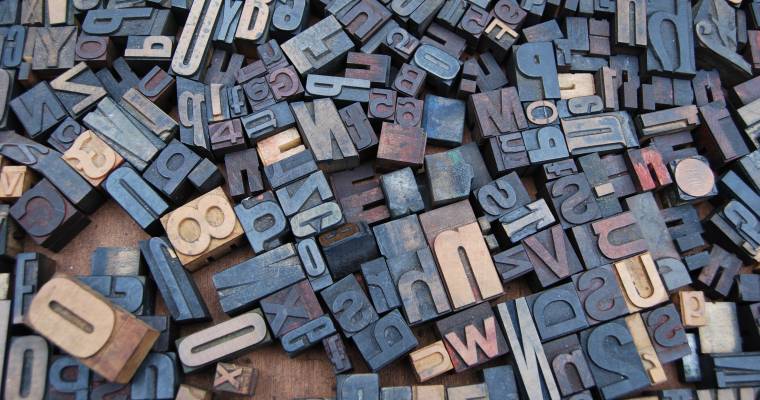 Set rules and stick to them
Consistency and consequence on a website are crucial. If you use one layout for all websites - great. Website built this way will look professional and polished up. A polished up website with a clear aim is trustworthy. Users trust is necessary to help you achieve a website goal.  
That's why repeating layouts, schemes, and elements isn't bad. Even more, it is good. Especially when you wonder how to build a good website. Start from here.
Standard solutions - the essence of building a website 
Just like I said before - stick to checked solutions. I know, you probably want to do something unique and innovative on a website. 
That's how outstanding projects of websites are born - where there is no place for users. If you want to achieve a website goal - stick to standardized solutions or SEO optimization tools.
When the user knows what to do on a website - he feels like home - and help you achieve the website goal. And that is the point after all, right? 
What kind of graphics on a website?
Graphics on a website should be simple. When building a website you might be tempted to place some fancy images on a website. Especially, when you get your hands on free stock images. Then you just want to add them all! 
Unfortunately, you need to ask yourself: does this image help users achieve my goal? Is it related to website content? These questions are very important in the process of creating a website. 
Sometimes, it is better to make the first version of a website, wait a few days and then go back to creating it. Probably, you will be disappointed with the first project. Even if it looked cool these few days back.
This is the reason why in order to build websites, you start making corrections after a few days. Just a few is enough to distance yourself and take a fresh look at it. 
Remember - building websites and designing them is a process. I can assure you, no website has been perfect right away. Even the Google home page has changed over the years. 
Because of that, making backup copies of a website and redirecting hosting and domain between its versions is so important. It allows you to create many versions of the same website. I am sure you will appreciate it. You can also take a look at how easy creating free websites in WebWave is :)