Do you know how to build a website?
Yes? No?
Maybe? It's also good :).
Regardless of the level of your knowledge in web development, it is always worth to brush up on it.  
Sometimes small changes can help you build a truly breathtaking website.  
The backbone of web design - a clear goal
In the first place, you need to think about the aim of the website. If there is no goal, viewers won't know what to do. In fact, these aimless websites are usually the prettiest ones. 
Webmasters focus on a design, which in most cases is outstanding, forgetting about the user and the aim of a website. 
Building a good website also means creating a useful menu.  There is, of course, a set of "good practices" on how to make a menu on a website properly. Like in most cases, one rule is golden: keep it simple.  
Menu and navigation on a website should help users, not make their lives miserable. If you want to play around and make a creative menu then... don't?
When you visit a website and see at the top of it "home page, about us, contact" you know what to do right away - it is simple. Keep this rule in mind - users will appreciate it.  
Nowadays, an opinion that a landing page is an ideal website becomes more and more popular. When the website opens, there is a call-to-action, something to click and that's it. No unnecessary garnish - pure aim.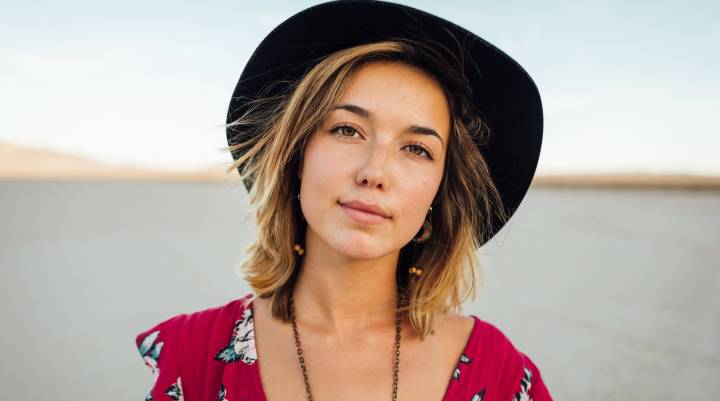 Minimalism in web design 
That's why you should keep it simple when creating a website. Professionally, it is called a "minimalism in web design" but it means the same thing.
You already know what website should have a clear aim. It is important both for you and the users.
They are looking for something.
You want them to find it.
Let's meet halfway. 
Greet him with information "are you looking for this?". Ideally, on the first screen. 
In WebWave, we make a website builder. The first thing you see on our home page is an invitation to create a website on your own. 
You could compare it to entering a restaurant and having your favorite meal waiting for you. Warm and properly seasoned. 
That's the right way to build a website.
Imagine that while creating a website you start wondering whether the website is too chaotic - it means it is. If you might get lost. users will do it quicker.  
Join over 150 000 people who build websites with no coding for free
Website builder WebWave allows you to build free websites with no coding for free. Start from scratch with a blank page or use one of many free templates.

BUILD YOUR WEBSITE FOR FREE
When building a website remember about the space. Another great practice in web design is deleting elements. Yes, you got it right: removing elements from a website.  
Take a look – on this level of the article there is just content. The text is the aim. User doesn't need fireworks. Every element that draws viewer attention away needs to be removed.
Even elements that help you achieve website aim need to be thought through. Remember - less is more.  
Content on your website needs to be clear and understandable. Web development is also about adjusting fonts to a website.
It became a norm to use sans serif fonts. Size? The bigger the better. 20 pixels is a minimum.  
Keep in mind that nice website typography - with adequately chosen fonts - have a huge influence on how a user sees the website. I have already written before that building a website is basically repeating. You will see why.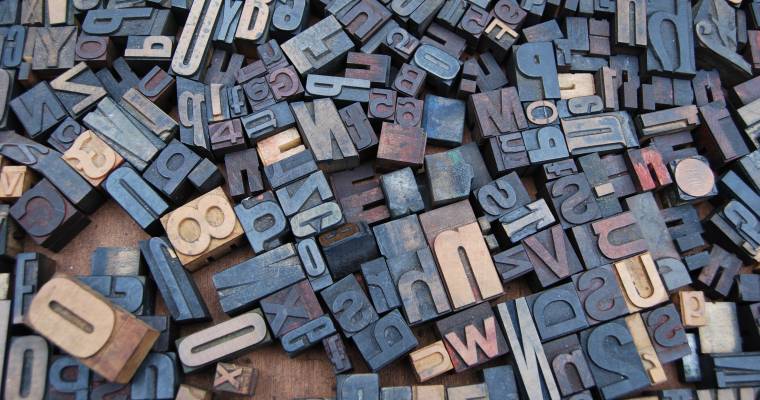 Set rules and stick to them
Consistency and consequence on a website are crucial. If you use one layout for all websites - great. Website built this way will look professional and polished up. A polished up website with a clear aim is trustworthy. Users trust is necessary to help you achieve a website goal.  
That's why repeating layouts, schemes, and elements isn't bad. Even more, it is good. Especially when you wonder how to build a good website. Start from here.
Standard solutions - the essence of building a website 
Just like I said before - stick to checked solutions. I know, you probably want to do something unique and innovative on a website. 
That's how outstanding projects of websites are born - where there is no place for users. If you want to achieve a website goal - stick to standardized solutions. 
When the user knows what to do on a website - he feels like home - and help you achieve the website goal. And that is the point after all, right? 
What kind of graphics on a website?
Graphics on a website should be simple. When building a website you might be tempted to place some fancy images on a website. Especially, when you get your hands on free stock images. Then you just want to add them all! 
Unfortunately, you need to ask yourself: does this image help users achieve my goal? Is it related to website content? These questions are very important in the process of creating a website. 
Sometimes, it is better to make the first version of a website, wait a few days and then go back to creating it. Probably, you will be disappointed with the first project. Even if it looked cool these few days back.
This is the reason why in order to build websites, you start making corrections after a few days. Just a few is enough to distance yourself and take a fresh look at it. 
Remember - building websites and designing them is a process. I can assure you, no website has been perfect right away. Even the Google home page has changed over the years. 
Because of that, making backup copies of a website and redirecting hosting and domain between its versions is so important. It allows you to create many versions of the same website. I am sure you will appreciate it. You can also take a look at how easy creating free websites in WebWave is :).
n 
Make sure to read articles below:
Authors: Weronika Wawrzyniak
& Bartek Raducha - Led and consulted many websites projects in the cultural area. Worked in an advertising agency and co-led projects of websites for clients such as Beko and Bonduelle Food Service. In WebWave – advertiser and more.