Ranking the most popular people on Instagram
Instagram is one of the main places to establish cooperation between brands and influencers. Whether you're aiming for free Instagram followers or seeking partnerships, it is there that we will see advertising and product photos with a considerable number of likes. Who has the most views on Instagram in 2021?
The Greatest YouTubers
YouTube is another platform suitable for making new collaborations. Popular YouTubers are able to earn considerable money. It is conditioned by the fact that they get paid not only from the advertiser, but also from the portal itself. Which influencers have the most subscriptions on YouTube? 
PewDiePie - 110 M 

Kids Diana Show - 82.9 M

Like Nastya - 76.5 M

MrBeast. - 68.4 M

Dude Perfect - 56.7 M

HolaSoyGerman - 42.8 M

Whindersson Nunes 43 M 
Who has the most views on TikTok?
TikTok, is gaining popularity at a surprisingly fast pace. In Poland it is not yet as popular as abroad, but social media experts say that it is only a matter of time. The application itself has already been downloaded 383 million times. And who can boast of the biggest number of fans on TikTok in 2021?
As you can see, Instagram tops the record for the number of followers. This is due to the fact that TikTok is a fairly new platform and has not yet managed to gain as much popularity around the world. It's definitely easier to follow people's daily lives on Instagram than on YouTube. But maybe soon there will be another new platform beating all the others to the punch?
Influencer rates
What salary can the most popular people on the internet count on? What are the most common rates of influencers? Of course, most of them are bound by a contract, which does not allow to share information about the amount of their earnings, but as you know, on the Internet you can find everything.
A mid-level influencer - he can count on at least $500 per post, and even more. Of course, the PR package is also part of the remuneration.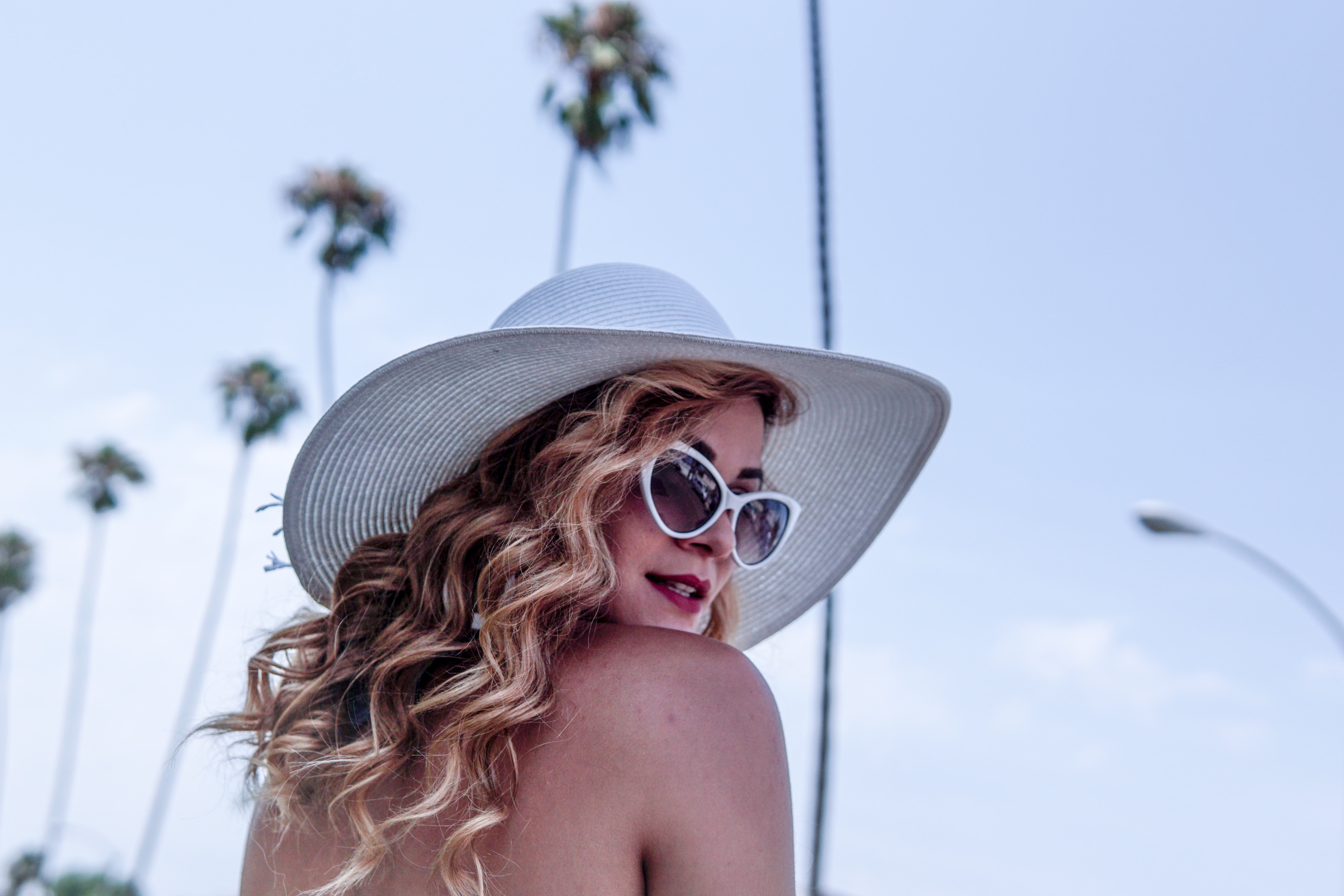 How does an influencer earn?
There are several forms of cooperation with influencers, and not all of them involve just compensation per post. Which of them can we distinguish?
Product promotion
This type of collaboration is most popular with nano and micro-influencers. It involves attaching a code or link to purchase a product and with each payment, the influencer receives their set commission. For example, someone who runs fitness classes and promotes a particular brand of clothing on their channel. 
Cooperation with the brand
It can be one-time or permanent. It is a type of cooperation for influencers with the largest number of followers with large reach.
Examples are famous footballers, singers or people leading their instagram lives. Very often this type of cooperation is combined with an advertising campaign on TV or other portals. Then it is settled per post or a fixed monthly rate.
Instagram Shoutout
This type of collaboration is based on the exchange that happens after a given account is tagged on a popular person's profile. It consists in redirecting your audience to the linked account. This is an ideal way to earn fast and easy, because it does not require a lot of work. Price of course depends on the number of people watching the account. 
What subject categories do influencers work in?
Most influencers belong to a certain group that follows similar actions and principles. What are the most popular topic categories that influencers create in?
Gamers (streamers) - live broadcasts of video games, tips for gamers, unboxing consoles, game reviews (e.g. review of Minecraft)
Health - wellness, meditation, nutrition, fitness, instructional videos (e.g. how to meditate)
Beauty - clothing, styling, cosmetics, tutorials (e.g. how to do makeup for a wedding)
Technology - unboxing and reviews, tutorials, tests of smartphones, laptops and other products, guides (e.g. how to replace the screen in the phone)
Travel - travellers, photographers, adventurers, urban exploring (e.g. vlogs from abandoned houses)
Music - music videos, covers, own compositions, tutorials (e.g. how to learn to play the guitar)
What is a CGI Influencer?
This is a fairly new concept that most of you probably haven't heard of yet. A CGI Influencer is a character, computer generated using CGI technology in order to gain popularity and gain a large number of followers. The creation is supposed to be a source of profit from the collaborations carried out with him. Each of his photos or videos is created in such a way that it does not stand out from those shot by ordinary people. 
The way of working with a given CGI Influencer, is practically no different. Except maybe that they won't appear in person at an event, make a TV appearance or run any offline campaigns. 
The most popular computer generated influencer right now is Lil Miguela, she currently has a whopping 3 M followers. A slightly lesser known but also popular CGI influencer is @Bermudaisbae - with 285 K followers on her account. 
Their unnatural and generated look is not at all an obstacle for companies willing to establish cooperation with them. Currently on the Internet you can find information about the rate of Lil Miqueli, which is reportedly as high as 8 K per post, and she "herself" can boast of cooperation with such a company as, for example, Dior.
Creating artificially created characters is a bit scary. With the growing popularity of such creations, an ordinary user may not realize that the person he or she is observing does not really... exist. 
However, this is a very convenient solution for companies. Thanks to it they are able to conduct all advertising campaigns in a very convenient way. 
As time goes by, we will surely find out if this trend will stay with us. Perhaps people will not be interested in watching robots and their artificially created lives.
What is Influencer Marketing?
Influencer marketing is a type of social media sales effort. It uses product mentions and reach of influencers - people who are seen as experts in their field. Influencer marketing relies on the trust that influencers have built through their followers, and recommendations from them serve as a form of social proof for potential customers.
But in today's world, creators with niche reach often offer more value to companies than those with a million followers. A smaller audience is more dedicated and engaged. That's why working with micro - influencers is very profitable for small and medium-sized businesses.
An interesting fact is that currently the cooperation with influencers is taken up by 300% more often than in previous years and a growing number of companies declare that this type of marketing is the most reliable and effective. 
The most popular platforms for such collaborations are Instagram, TikTok, YouTube and Facebook. 
How to work with influencers?
Like any marketing activity, working with influencers and micro-influencers should be well planned and targeted. You won't achieve success by sending free stuff to everyone who asks for it. That's why it's important to prepare properly beforehand.
Why does your business need influencers?
Let's start with the fact that viewers, trust recommendations more than the usual ads on TV. The fact is that the public is starting to ignore all banners and billboards more and more. This is because they are too saturated with information and stimuli and because of this it is very hard for advertisers to get their attention, even for a second. Today's consumers are more aware and prefer to make choices on their own. Before the actual purchase they very often reach for advice from friends, watch reviews on YouTube, or are guided by what their favorite celebrity has worn or used.
When you work with an influencer, you attract their audience to your network, which greatly expands your potential customers. However, for this to happen, you need to find the right influencer who shares content related to your industry. After all, it would be hard to get gaming fans interested in hair cosmetics. 
How do you find influencers to collaborate with?
To find the right influencer to work with, you need to think about what topics, hashtags and videos your audience might be interested in. Example?
Let's say you run a business selling natural cosmetics, preferably ones that are preservative-free, SLS-free and not tested on animals. Your product line includes conditioners, hair shampoos, creams and lotions. The first step you need to take is to determine who your target audience is.
Most likely they will be mainly women aged 16-40, interested in the topic of natural cosmetics, appearance, skin care, perhaps also natural medicine.
Now think about where you can find them? On what channel? Will it be on Instagram, YouTube or maybe TikTok or Facebook? What accounts might they be following? What hashtags might they be looking for?
These will probably be accounts of various influencers from the beauty industry, but not only. These may also be the profiles of animal rights activists or people promoting natural medicine. Cosmetics for new mothers? - Parenting channels are the answer. Or maybe lifestyle channels? You should think about it and do a really good research. 
Use a simple Excel table to streamline your workflow. Create a list of influencers suitable for collaboration and get in touch with them. Most collaborations are set up via email, but some people only use their social media accounts or marketing platform. 
How do I start working with an influencer?
1. Determine your budget
At the very beginning, determine what budget you are able to allocate for the cooperation with influencers. Can your company afford to work with the biggest influencers or maybe with micro-influencers? How much will you spend? Then you'll know what influencer reach you can look for.
When choosing, follow a well-known rule of thumb:
$100 x 10,000 followers + extras in the form of barter = expense
This will help you determine what kind of reach you can count on. Keep in mind, however, that rates vary a bit depending on which portal the influencer is from. YouTube videos are valued differently, a short video on TikTok is valued differently, a simple post on Instagram is valued differently, and a mere mention on Instagram Stories is valued differently. 
If your company cannot afford any remuneration, it is worth establishing a barter relationship with an influencer with a much smaller reach. In exchange for a mention of your company or a dedicated post, you can send him a PR pack with products that he can promote. 
Example? You run a restaurant. Invite an influencer to dinner in exchange for a tagged relationship on Instagram. Do you own a car wash? Offer him a package of free services for simply referring your business. He'll get free service and you'll get advertising. 
Affiliate programs are also a good option, offering a commission for each customer that the influencer "brought". In this case, you can use discount codes, which you can then count. This type of cooperation also does not require a financial contribution, and can attract many new customers to you.
2. Work with an influencer
It is very important not to leave influencers alone when working with them. It is worth establishing a schedule for sharing content, sending all necessary materials and staying in touch with them. It can help to use a template calendar for social media in order to do this.
Influencers rely on their own reach and content, so let them prove themselves. You can't interfere with the style or type of content he shares. Remember that he is the creator at this point. He will never accept a deal where his brand becomes inconsistent with what he shares. 
Of course, it's a good idea to give him your guidelines or expectations, but you can't expect him to create content from A to Z planned by you. 
3. Follow the campaign results
Specify the goals you would like to achieve thanks to the cooperation. Remember that it does not have to be sales right away. You may want to let others know at the very beginning that your business even exists. Keep a record of all the changes you've noticed, and examine the benefits at the end. 
Have you noticed increases in sales? Or gained more likes on your company account? More views of your website? Remember - building brand awareness is very important and every generated traffic is valuable for you. 
Examine the effects and consider whether you would like to expand the cooperation. You may want to increase the frequency of your activities or change the influencer to one more suitable for your business. 
Is it worth working with influencers?
The market is changing drastically and we know it not from today. The newest generations watch TV, read newspapers or listen to the radio less and less. The changes that are taking place in society are very dynamic and it is becoming more and more difficult to reach them through a simple advertisement or billboard. Influencer marketing is currently the most successful and is used by many global brands. The sums they spend annually on this type of campaign are huge and so are the profits. Following their example, even the smallest company should try this form of marketing. 
And if you are curious how else you can improve your sales results, be sure to read the article: 25 tricks to promote your business online!