How to build a website
Do you run a company or organisation and want people to hear about you?
The website is a very important factor.
Your own internet address is a place where people will be looking for information about your business. 
If you are wondering how to build a website, then we've got something for you!
The team at WebWave has created a comprehensive step by step guide on how to create your first website. Worried it might be difficult? Don't be. With WebWave it is a piece of cake!
Building website - project 
Each website starts with a project.
Before you start looking for tools, you need to figure out a couple of important issues.
First of all, what kind of website do you need? What is its purpose? What kind of content should be on the website? What information do you want people to find there? And finally, how much time and money can you spend? 
These are crucial questions and you should start a process of creating a website by answering them. 
A website can have many types depending on its purpose. Do you need a place where people will find out about your company? Maybe you want to share your interests online? Are you thinking about making a good online portfolio?  If you run a local business, you might consider creating a virtual business card. Each type of website needs a different approach.  
What information needs to appear on a professional website?
Building a website starts much earlier than creating the first subpage. It is a good practice to write down on a piece of paper all information, which needs appear on your website. When you answer questions such as what kind of a website do you need and what it will be about, you are ready to go to the next step and think what content will be displayed there. 
What will customers be looking for? What do you have to offer? These are the next questions that will help you design a website. Your main goal is to communicate with users - make this experience as simple and pleasant as possible.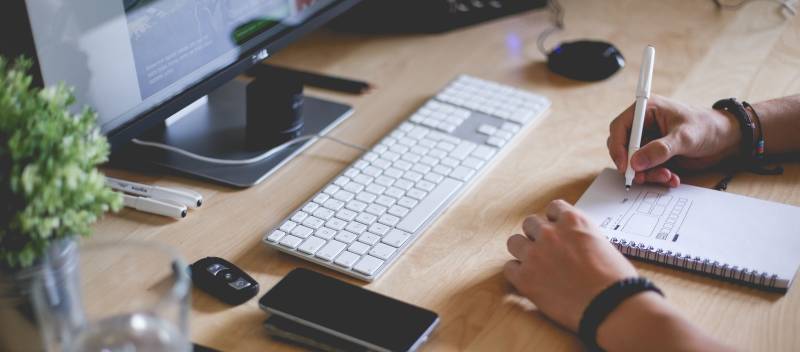 Keep in mind that in web design  "less is more".  A couple of clear and easily understandable information will tell customers more about your business than a long, beautifully written text.
Do you provide any services? Make a list of them. Need a price list? Add it on a separate subpage. Any specific accomplishments? Great! A website is a perfect place to write about them. I am sure you already know what information needs to appear on your website. Write them down and build a website map. 
When you get to placing elements on a website, remember about a couple of golden rules:
space

clear menu

elements symmetry

footer
These elements usually drag users attention. If you lack ideas - get inspired by best websites examples and trends in web design. You can also use one of many free WebWave website templates and just change its content. Remember about creating a subpage "contact", which is one of the most frequently visited pages. Keep in mind that your website should also be responsive (we will get to it in a moment) - nowadays, the biggest part of traffic on a website generate mobile devices (phones and tablets). 
How to build a website
When you have a plan, it is time to choose proper tools. It is important to select them carefully because web design tools can either simplify your work or make it a lot harder. You should pay attention if a tool allows you to build responsive websites. Even though it is a very important feature, many web design apps still don't have it. 
To build a website you need a domain, which is your website's address, and hosting, which is "its place" on the internet. What's more, you need a web design tool. 
Join over 429 500 people who build websites with no coding for free
Website builder WebWave allows you to build websites with no coding for free. Start from scratch with a blank page or use free templates.

JOIN 
The simplest and the best answer to the question "how to build a website" is WebWave. If you want to build a website with no coding, then you should start with free web design software WebWave.  Build mobile optimized websites with any graphic design, choose from a huge selection of free templates and place elements with accuracy up to 1px. In WebWave it is a piece of cake. 
You can start building your website with one of many free website templates. Each of them is responsive and have positioning tools, which are very important because your website needs to be easily searchable for users. More about SEO in a moment.
Have an idea for a website? You can also start building it in WebWave from scratch. Select elements, add them to the website, adjust size and... done. Building websites in WebWave is a piece of cake.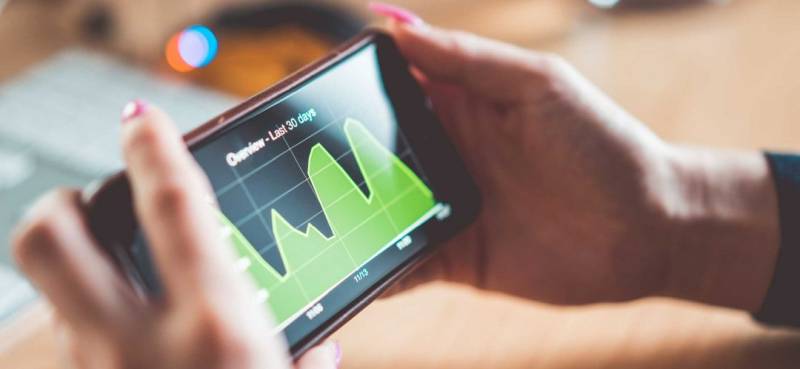 When building a website, keep in mind that it needs to be clear, intuitive and the most important information should be displayed at the beginning of a home page. If you run local business - write a few words about it. Remember, in web design "less is more".
Focus on providing positive user experience.  It is a good practice to ask friends for feedback in terms of their experience on your website. You can also always ask WebWave team for help - we will be happy to share some tips.
SEO - optimizing a website
Regardless of the purpose of your website, I am sure you want as many users as possible to visit it.  To achieve that, you need to remember about SEO and preparing a website to meet internet searches requirements. Content on your website should answer questions frequently asked by users in internet searches. 
Take a moment to think about how people search for information online. To find a barber in Brighton most users will type in internet search "best barber Brighton". When content on your website contains keywords and has a proper title and description, it will be displayed in the top search results. It is also important to describe all links and images on a website, so Google Robot can read them and successfully position. 
A big influence on your website position in internet searches results has also the fact, whether it is responsive - if it adjusts style and content to a device it is being viewed at (mobile, tablet, PC). How to build a responsive website? In WebWave it is a piece of cake! All you have to do is enter a particular mode in the website builder, adjust elements and its done. Content stays the same, but the website displays properly on all devices.
When content on your website contains keywords and has a proper title and description, it will be displayed in the top search results. 
Keep in mind that Google loves websites that are being frequently updated and position them higher in search results. Start a blog on your website, keep customers updated with the newest projects and benefit from Google support. What's more, a blog not only helps with SEO but it also gives users an impression that they came across a real expert... and everyone wants to work with one. ;) 
Unfortunately, there are two sides to the coin. A blog needs to be regularly updated, which at the beginning of building a website can be difficult. Ask yourself a question: how much time can I spend on keeping my website up to date? If the amount of time you can dedicate to it is not enough - reconsider. Keep in mind that when users see that a blog hasn't been updated in a long while, they assume that nobody cares for it anymore and possibly the company didn't succeed.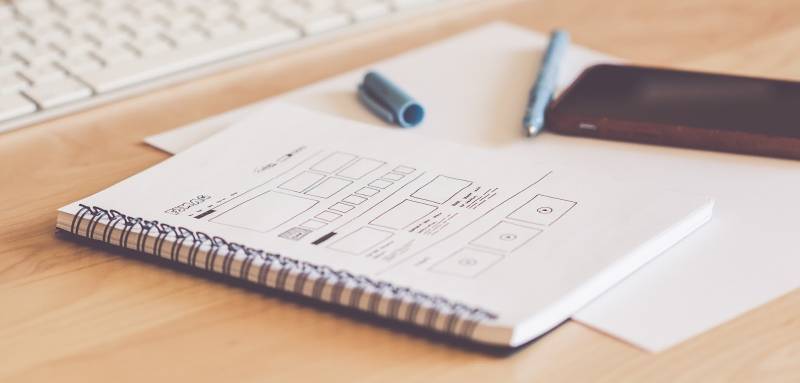 If you run a local business, create a website with contact details, offer, and a price list only. "Less is more" and if you don't want to force users to read long texts and descriptions, a one-pager is what you need. Onepager is a website with no subpages, where all information is on one page. It is not only quick and easy to make, but also clear and intuitive for users!
When working on website positioning, keep in mind that SEO has changed over the years and it will keep changing. 
Web design tools
Every good website needs images on it. You can add your own photos or choose from a wide selection of free images and icons in the media library of the free web design software WebWave. Keep in mind that every graphic should have a title, which allows Google robots to read its content and improve website positioning. You will also need tools to analyze traffic on a website. 
If you are a web designer and want to create your websites for others, you should remember that the tool that you choose to work with must be compliant with the designer's needs. The best option is a white label website builder. White label allows you to mask what kind of solution you're using and replace the software's branding with your own. It's a great way to create a unique client experience and a one-of-a-kind chance for establishing your brand as a web designer. With white label features you also get a chance to set your own commission rates and earn extra money on clients' website administration. 
How to build a website, step-by-step guide - conclusion
A well-positioned website can be a great calling card of your business and a place where customers will be looking for information about you. In WebWave you can build a website for free in just a couple of hours. You don't need any experience. In WebWave users build websites with no coding and even if they face any difficulties - we are here to help. :) 
Find out for yourself how easy building responsive websites in WebWave is. 
I want to start building my first website!
Want to learn more about how to build a website?
Read the following articles and broaden your horizons: