Footer is on virtually any website. We put in it general information such as contact details, information about the author and the website owner, and often also an additional menu. Most often footer is the same on all pages. What distinguishes footer, is the fact that on each page it may be displayed in a different place, depending on the amount of content on the pages.
In the WebWave creator footer is basically a template. Items in the footer are displayed on all pages. However, what differs the footer from the template is that the elements of a template are displayed on all the sub-pages in the same place. Meanwhile, the elements of the footer will be placed directly below contents of the subpage regardless of their location. This means that the footer, on various sub-pages will be displayed in a different location, depending on the amount of content.
To add items to the footer, on the list of layers draw them to the group"Footer":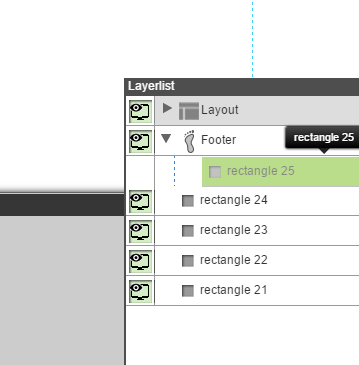 You can also select the item you want to add to the footer and, from the bottom panel choose the option "add to the footer".

When you add the item to the footer, it will be automatically moved below all other items on the sub-page.
Select the footer on the layer list: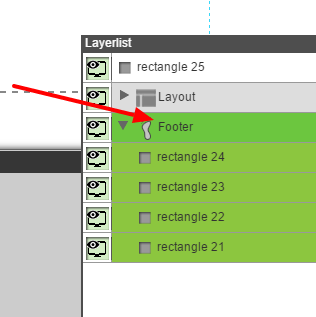 In the bottom panel will show the properties of the footer. Here you can set:
Minimum distance from the top – the value set here defines how high will the footer be placed in a situation where there are no elements that could push it away. So if we want to keep the space between the footer and top of the page, even though the website has no content, type the expected value here.
Footer-elements spacing – sets the space between the lowest part of the content and footer. As a result footer will not "stick" to the elements on the website.