Password protected sites allow you to share their content only with selected users. This means that only the users who know the password will be allowed to access them. For every subpage you can assign a separate password, to improve the cooperation with clients significantly.
How to use this feature?
Assigning a password is very simple. First select the desired subpage. You can do this using the drop-down position field located in the upper right corner.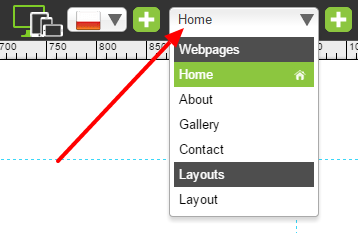 After selecting the subpage go to the lower left corner of the screen where you will find the "page properties" section. Now go to the "publication settings" and in the "availability" choose "password". Then you only need to fill in the password field and the entire process is finished.