Are you a creative person looking to work from home and earn an income from doing something new and exciting? Maybe it's time to think about starting your own web design business!
There's a good chance that you already have most of the things you'll need, and by choosing the right software platform you can begin building websites straight away. How to become a web designer?
Read more to find out how to start your own website design and hosting business from home!
Becoming a web designer - Do you have the basic skills?
A web designer and a web developer are not necessarily the same thing.
In essence, web design refers to both the aesthetic portion of the website and its usability. Web designers use various design programs like Adobe Photoshop to create the website's layout and other visual elements.
Web Developers, on the other hand, use HTML, CSS, Javascript, PHP and other programming languages to bring the website design into existence on the internet.
The good news for you is that you can become a successful website designer by choosing the right software platform without having to learn coding and other technical skills needed to transform your designs into functioning websites.
Using browser-based website design software like WebWave will allow you to focus on the design while it takes care of all the technical stuff for you.
You're still going to need to learn some skills like:
Have a  good working knowledge of at least one of the website builders (like WebWave)

Ability to meet deadlines.

Ability to think with some creative flair.

Have good writing skills.

Be able to work with and collaborate effectively with clients

Have at least a basic understanding of SEO.
Do I need any formal qualifications to be a web designer?
No formal qualifications are required to become a website designer. You will learn web design primarily through practice and self-learning. Also, there are many free online tutorials and pay as you go courses that you can take to improve your knowledge and skills. if you want to try to make money creating websites, check out our article: How to become a web designer. If you want to become a web designer, also check out how to make a website. 
Pros and cons of starting a home-based web design business
Before you start your own business, it's good to know what you can expect:
What does having your own business look like?
You have to make money - it is profit-driven.

You have to be organised; otherwise, you'll lose precious time, money and opportunities.

Some activities can be repetitive in nature

A small business website owner or freelancer works on their own behalf, So you need to be able to manage your time well and work without supervision. 
Advantages of running a one-person home-based web design business
Low start-up costs

Flexibility to work your own hours. 

You can expand your business at your own pace.

You can develop recurring income by offering related services like website hosting, SEO, small business blog writing and more.

No formal qualifications, permits or licences required.
Disadvantages
The development of the company depends on one person - you.

Irregular or at times no income.

There are times when you will have to work hard to meet deadlines.

You are legally and financially responsible for your work. 

No paid holidays. 

Website design is a highly competitive market.
 
Home-based business checklist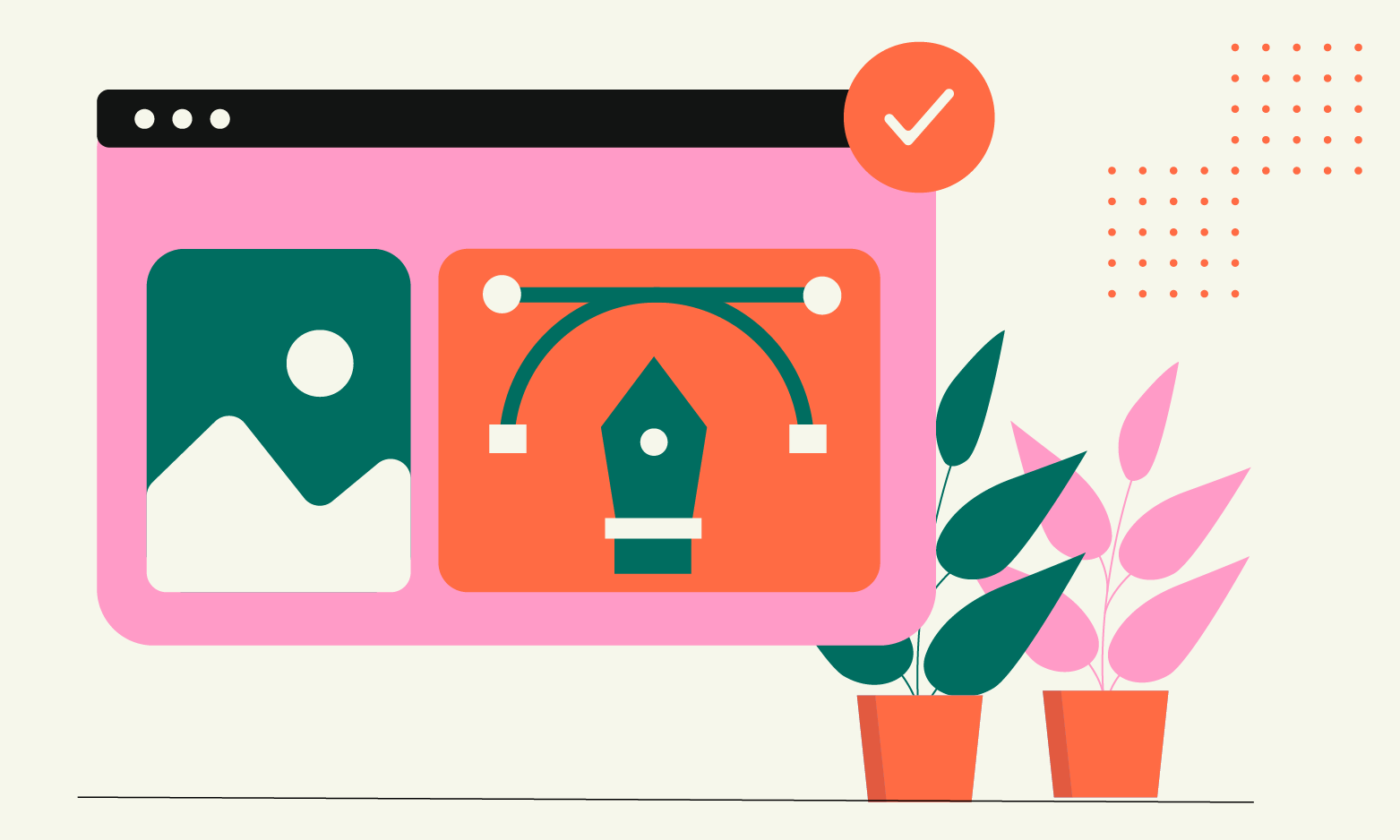 You probably have everything you need to start making websites today.
Here's a list of things you'll need, to start a web design business:
A Quiet Workspace
It is incredibly important to eliminate all the distractions you might have. If you keep turning your attention away from work, you can spend hours trying to complete a simple task.
A dog that doesn't calm down because of the postman? Your cat trying to tear down your new leather couch again? Perhaps your roommate likes to play loud music all day long? 
Choose a place where you will not be disturbed by outside noise and where you won't be distracted. Do you like to check Facebook regularly? Leave the phone in another room. You can turn off your phone and just your home phone for all of your communication needs to avoid getting distracted. Do you like to grab a snack or a drink while you work? Great! Stockpile it next to your desk, so you don't have to leave your workspace every few minutes to go to the kitchen.
Remove anything you don't need for work. The greater the clutter and noise, the less efficient your work will be.  Remember, you're also going to have to make some noise from time to time; you need to have a place where you feel comfortable with content creation and communication with your clients.
Make life easier for yourself; create a quiet workspace before you begin. It doesn't have to be an office or some other fancy place. A corner of your bedroom or basement will do.
A Laptop or Desktop PC 
Your PC will be used for content creation, rendering, design, communication with customers, possibly displaying things on multiple screens, looking for information, and other stuff.
Having an efficient PC workstation is another key element to your success. Once, I had to make a video on my old laptop. It had such a low screen resolution and was so slow that the editor interface did not display correctly, and I had to work on a preview area the size of a postage stamp!  The program also ran very slowly, and it crashed every few minutes, adding to my frustration. This is not ideal, especially if you need to regularly move from one program to another to complete complex tasks.
If your system runs slowly, you can't switch between windows quickly, you can't look up information effectively, it adds to your stress and the time taken to perform the task at hand.
Get a good PC with the right processor, graphics card and amount of RAM. You will also need to have an appropriate amount of fast SSD storage as well as a backup external drive (or cloud storage) where you can save your work-related data.
Webcam
Many people in business now prefer to conduct meetings online, even if they happen to be  geographically close to you. Potentially, you will also need to communicate with customers from anywhere in the world. Sure, you could contact them by email, send pictures or call them. But, how about you show them something more important - yourself?
People enjoy seeing who they're talking to and find it more professional. You may receive a more positive response to your communications, offers and information you provide. Show them that you care and that you recognise and understand what they need. Besides, people are friendlier when they see the person they're talking to.
If your primary camera fails, you can also use your webcam as a backup to create video content. You can use it for live streams, webinars, make a video commentary or when you need to record yourself quickly.
You can get one of Logitech's webcams (C920, streamcam, C320) or Microsoft (LifeCam, LifeCam studio). The cost ranges from about $50 to $250, so it's not too expensive compared to the value you get.
Camera - (optional)
It's handy (but not essential) to have a good high-resolution camera, video recorder or camcorder. Does your client want to have an additional photo for their portfolio? Maybe you have an excellent idea for a custom image that will end up as a background for your client's website? Perhaps the local museum would like a landing page about their new exhibition?
There are many photographers out there, but they are usually very expensive or busy just when you need them. If you get a decent camera, you can take a few nice pictures yourself. (Of course, they won't be the same quality as those made by a professional photographer).
If you don't have a camera, don't worry. You can also take some good photos with your smartphone. There are groups and courses on mobile photography which will get you started.
Another cool thing to know is that WebWave has a library of copyright-free pictures ready to use, so you won't even have to take out your camera on most occasions.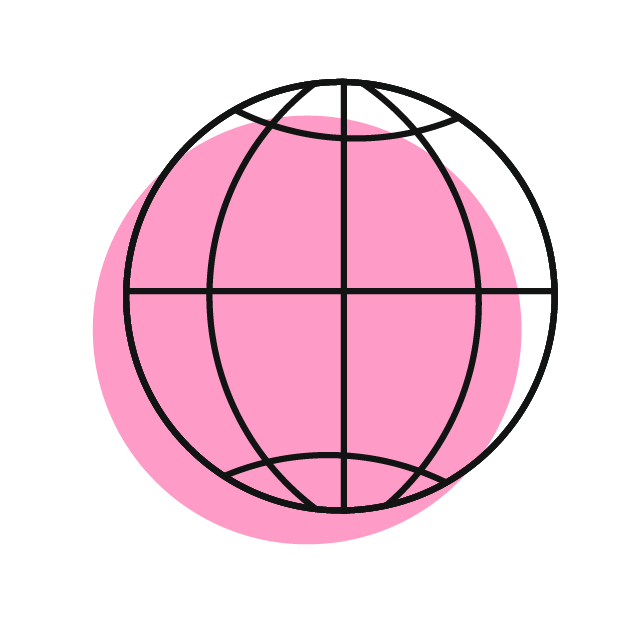 A Good Internet Connection
1. Connection Speed and Data Allowance
As a home-based website designer, you're going to have to pay closer attention to the download and upload speed and overall data limit of your existing internet plan. On top of your regular home internet usage, you'll be constantly downloading and uploading website assets for the sites you're designing, like high-resolution images and video.
If your upload speed is too slow, you'll waste a lot of time uploading assets to your client websites or your cloud storage location. You may also want to consider upgrading your internet subscription to a higher plan to avoid incurring excess data or bandwidth fees, or worse, being cut off because you hit one of your plan limits.
2. Connection Reliability
You'll also need to have a reliable internet connection. There's nothing worse than not being able to work on a client's website because your internet isn't working. Because you'll be using the internet more frequently for longer periods of time, you will need to have a reliable internet service provider that has live support via phone or online chat when you need it.
3. High-Quality Video Meetings
As mentioned previously, online video meetings are on the rise; a fast, reliable internet connection is essential if you want to have high-quality video meetings with your clients. Make sure that the webcam and microphone you've chosen are suitable for high-resolution video and audio.
A Comfortable Chair
Yeah, I get it. It's not the most exciting piece of equipment, however, it's possible that you'll be sitting in front of the computer for an entire day. A cheap, low-quality chair may contribute to poor posture, which in turn may lead you to experience back pain.
Take care of your health from the get-go and get the right chair with proper spine support, and the time will fly by without discomfort. For example, I have a car with really comfortable leather seats. Even if I drive for 8 hours, I don't feel that tired and like to stay in a car before getting out of it. Get a chair/seat you will love to sit in. 
Great Website builder for Home Business
A website builder is a tool that allow you to create a website. They enable a person with basic graphic design skills to develop and publish a functional website without the need to know how to write HTML and CSS code.
The editor interface of a website builder can vary greatly. Some are very simplistic and others look like a space shuttle console.  In the case of WebWave, the editor interface looks very similar to Photoshop. 
The capabilities of website building software has improved significantly in recent years. Even the most graphically complex projects can now be created using a website builder application.
Amongst other things, website builders allow you to add photos, create image galleries and apply animations and effects to objects. They can create elements of variable size and position. In short, they offer many of the same features as graphics programs. Additionally, they allow you to create a functional website ready for publication on the Internet with just one click. 
Website pages created in website builders are normally mobile-friendly, which means they can also be viewed on mobile phones and tablets. In the case of WebWave, there is a Responsive Website Design (RWD) wizard that will perform most of this work automatically.
Why WebWave is the Smart Choice
I always wanted to try doing some website design. I tried to set up a website about a particular game that I liked using a well-known website design tool. I bought books, attended an online course, and after spending my evenings researching domains, hosting providers and how to make it all work, I wasn't very productive. Everything seemed so complicated. Before adding my first element to a single page, I had already spent quite a lot of money and time working out how to perform this simple task. Building my website looked like it was going to take forever.
With WebWave, you'll find your experience to be quite different. Its free-flowing, drag and drop and accurate approach enables you to work intuitively from the very beginning. Once you work out the basics, your productivity will increase in leaps and bounds.
You don't have to be bothered about any plugins as all the design features and tools you need are integrated natively into the editor. You can work from a template, use pre-designed elements or set up any page design that you want from scratch. And best of all, you can try it for free.