You get the discount code from Webwave and you don't know how to use it? In that manual, you'll learn how to do it. 
 
First of all: login in WebWave. Click the arrow in the right upper side of the Webmaster Panel, next to your e-mail address. From the menu choose "Account settings". 
 

Then click in the window "Discount code". Enter your discount code and click "Add".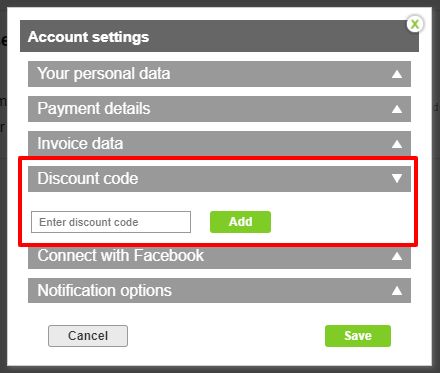 If the discount code is accepted, click "Use".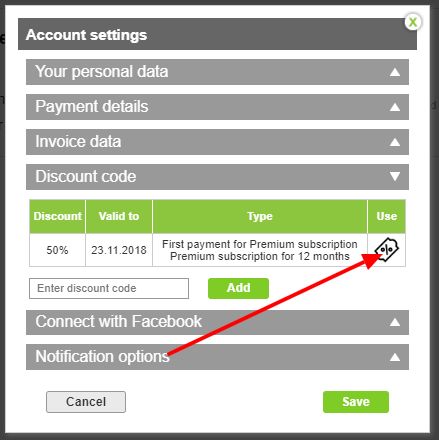 Select the website for which you want to add Premium and click "Select".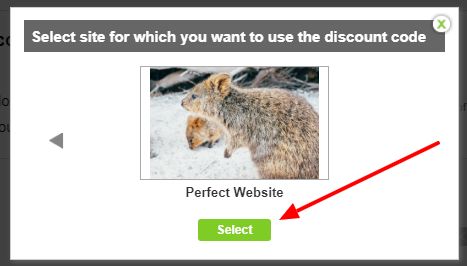 Select the version of the Premium subscription and finalize a payment.