Why do artists need a website?
For artists, having an online presence is essential to showcase their work and build a fan base. But with so many website builders available, it can be difficult to know which one is the best for your needs.
Fortunately, there are some key features to look out for when choosing a website builder that can help you create the perfect platform to showcase your artwork. From finding the right templates and design tools to making sure you have enough storage space and other features like SEO optimization, this guide will help you pick out the best website builder for your art portfolio. 
How to choose the Best Website Builder for Artists in 2023?
With the ever-evolving technology, it is becoming increasingly difficult for artists to choose the right website builder for their needs. In 2023, there will be a variety of website builders that could fit an artist's needs, but how do you know which one is best?
In this article, we will explore the various criteria that should be taken into consideration when choosing a website builder for artists in 2023. We will look at factors such as ease of use, customization options, pricing plans, and customer support. Additionally, we will discuss some of the best website builders available and provide tips on how to make the most out of them. By taking all these factors into account, you can make an informed decision and choose the right website builder for your artistic needs in 2023.
How to make an online portfolio?
Creating an online portfolio is a great way to showcase your work and skills. It can help you stand out from the competition and attract potential employers or customers. With the right tools and strategies, you can create an impressive portfolio that will help you land your dream job or project. The key issue is individualism. A site designed with care for every visual aspect is something that will attract art lovers.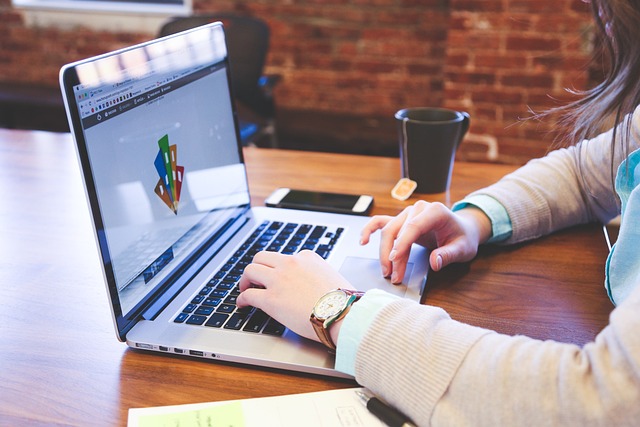 What elements should be included on a Website for Artists?
A website is a great way for an artist to showcase their work and reach out to potential buyers or fans. It should contain all the necessary elements that will help them promote their art, such as an attractive design, artwork galleries, contact information, and more. It should also be optimized for search engine optimization (SEO) so that it can be easily found by people searching for artists online. Additionally, the website should also have a blog section where the artist can share their thoughts on art-related topics or provide updates on their latest projects. Website builders offer many features that you can customize to suit your needs. Thanks to the ideal website builder for artists, you can easily create the following sub-pages and optimize them accordingly. 
1. Homepage
The homepage of a website is the very first page that people will see when they visit your site. It is the most important page and should be designed to give visitors an overview of what your website has to offer. The homepage should be easy to navigate, visually appealing, and provide clear information about who you are and what you do. It should also contain links to other pages on the website, such as product pages, contact information, and blog posts. A well-designed homepage can help make a great first impression on potential customers and increase conversions.
2. Artist Statements
An artist statement is a brief description of an artist's work that provides insight into the creative process, influences, and intentions behind it. It is usually written by the artist themselves and serves as a way for them to explain their artwork to viewers. By reading an artist's statement, viewers can gain a deeper understanding of the artwork and what it means to its creator. Artist statements are often used in galleries, exhibitions, portfolios, and other public displays of art. 
3. Portfolio
An artist's portfolio website is an essential tool, regardless of the medium they work in. It is a collection of their work that showcases their talents, skills, and creativity to potential clients or employers. A portfolio can also be used to help artists stay organized and keep track of their progress over time. It can also be used to share their work with others or even get feedback from peers. With the help of a portfolio, artists can easily showcase their best works and present themselves in the best light possible. 
4. Gallery of Images
An artist gallery of images is a collection of artwork created by an individual artist. This collection can include both physical and digital artworks, such as paintings, drawings, photographs, sculptures, and digital media. Artist galleries are often used to showcase the work of a particular artist to potential buyers or viewers. They are also used as a way for artists to promote their work and gain recognition in the art world. Artist galleries can be found online or in physical locations where people can view the artwork in person.
5. News
News on an artist's website is a great way to keep your fans and followers up-to-date with the latest news about your music, art, performances, and other activities. It can also help you reach new audiences by providing them with fresh content that they can engage with. By staying current and providing relevant content, you can ensure that your fans remain interested in what you have to offer. News on an artist's website can include updates on upcoming shows, new releases, interviews with the artist, and much more. With the right approach, news can be used to create a dynamic experience for fans that keeps them engaged and coming back for more.
6. Contact Page
A contact page is an essential part of any artist's website. It allows visitors to get in touch with the artist and inquire about their services, commissions, and other inquiries. This page also provides a way for potential customers to connect with the artist directly and ask questions or provide feedback. By providing a contact page on the website, artists can ensure that they are easily accessible to their customers and can respond quickly to any inquiries they may have.
7. Testimonials
Testimonials are a powerful tool for artists to showcase their work and build trust with potential customers. By displaying positive reviews from previous customers, artists can demonstrate their credibility and the quality of their work. Testimonials also provide an opportunity for artists to connect with their audience on a personal level, by sharing meaningful stories about how they have helped others. Testimonials can be featured on an artist's website or social media accounts, giving potential customers the confidence to make a purchase.
8. A blog
Blogs are an essential part of any artist's website. They provide a platform for artists to share their work, thoughts, and ideas with their audience. Blogs can also be used to promote upcoming events, generate leads, and increase engagement with fans. By creating interesting content that is relevant to their craft, artists can leverage their blog section to build a strong connection with their fans and potential customers. Not only do blogs offer a great way for artists to showcase their work, but they also provide an opportunity to engage with the audience in meaningful ways.
9. Social media buttons
Social media buttons are a great way for an artist to increase their reach and engagement with their fans. By adding social media buttons to their page, the artist can easily share their work with the world and encourage people to follow them on different platforms. This will help them build relationships with potential customers, collaborate with other artists, and ultimately grow their business.
Not only do social media buttons make it easier for an artist to promote their work, but they also provide an opportunity for fans to interact with the artist directly. Fans can comment on posts, ask questions about upcoming projects or events, and even share feedback about products or services that they have purchased from the artist. This helps create a sense of community around the artist's work and allows them to gain valuable insights into what their fans are looking for in terms of content and offerings.
10. Privacy Policy
Privacy Policy is an important document for any website that collects personal information from its users. It informs the users about the data collected, how it is used, and how it is protected. It also outlines the rights of the user and any other relevant information related to their privacy.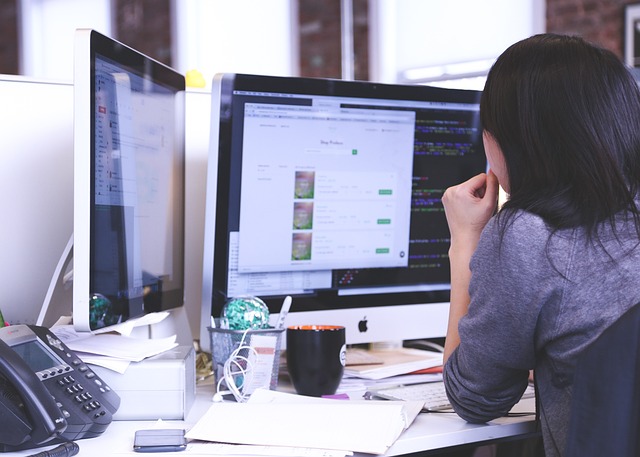 6 Easy Tips For Creating A Great Artist Website
1. Keep your website up to date!
Keeping your website up to date is essential for staying competitive in today's digital world. It's not enough to just have a website; you need to make sure that it is constantly updated with the latest information and content. This can be done by regularly adding new pages, updating existing content, and making sure all of your web pages are optimized for search engine optimization (SEO). By doing this, you can ensure that your website remains relevant and attractive to potential customers. Additionally, keeping your website up to date will help you stay ahead of the competition and provide visitors with an enjoyable experience when browsing your site. Simple website builders, like WebWave, will allow you to regularly update your site, and content or quickly add photos, videos, or other multimedia. 
2. Insert high-quality photos
Adding high-quality photos to your website or blog can make a huge difference in the overall user experience. Not only do they add visual interest and break up the text, but they can also help to communicate a message or evoke an emotion. In addition, high-quality photos can help to increase engagement and boost your SEO rankings.
Using images on your website is an effective way to engage with visitors and draw them in. High-quality photos add professionalism and credibility, while also helping to enhance the look and feel of your content. With the right images, you can create an impactful impression that will keep visitors coming back for more.
3. Mobile-friendly website
Mobile-friendly websites are designed to ensure that visitors can easily access and navigate content on any device, regardless of its size. They are optimized for both desktop and mobile devices, making it easier for users to find the information they need without having to scroll or zoom. Mobile-friendly websites also provide a better user experience by allowing visitors to quickly access information, such as contact details, product descriptions, and more. By creating a mobile-friendly website, businesses can ensure that their customers have an enjoyable browsing experience no matter which device they use.
4. Take care of search engine optimization 
Search Engine Optimization (SEO) is an integral part of any successful online marketing strategy. SEO helps to make sure that your website is visible to the right people, in the right places, and at the right time.
SEO involves a combination of techniques and tactics that are designed to make sure that your website is as visible as possible on search engine result pages (SERPs). This includes optimizing your content for keywords, ensuring your website's structure and code are up-to-date, creating quality backlinks, and more.
Taking care of SEO will help you to ensure that you reach the right audience with the right message. It's important to understand how SEO works to maximize its potential for driving traffic and conversions. With proper implementation, you can see an increase in organic search traffic and improved visibility for your business online.
5. Make the site easy to use
The success of any website depends on how user-friendly it is. A site should be designed in such a way that it is easy to navigate and find the information users are looking for. This means making sure that the design, structure, and navigation of the website are simple and intuitive. Additionally, making sure that all the necessary information is easily accessible will also help make the site easier to use. By doing this, you can ensure that visitors have a positive experience when using your site and keep coming back for more. The best artist's website should not only be visually appealing but also tailored to the user's needs. 
6. Add e-commerce features to your site
Many artists are now looking for ways to monetize their work and add e-commerce features to their websites. With the help of an ecommerce platform, they can easily promote and sell their artwork online. This can help them reach a broader audience and increase their sales. Ecommerce plan will allow you to easily sell online art on your basic website. 
Ecommerce features such as shopping carts, payment gateways, product catalogs, and secure checkout processes can be added to an artist's website with relative ease. This will give them more control over the sales process and make it easier for customers to purchase products from them. Additionally, they can also use analytics tools to track customer behavior on their site and optimize the shopping experience accordingly.