The most important changes:
Image editor
Placing personalized photos on your site is easier than ever before! With Image editor – our latest tool – you can convert image files found in My images and files.
Check and use following functions:
    • Cropping;
    • Flipping;
    • Applying shapes and icons;
    • Applying text;
    • Adding a mask;
    • And a wide range of filters that you can use when editing an image.
How to use this functionality?
Select the image you want to edit from My images and files. Press the Edit image button at the bottom.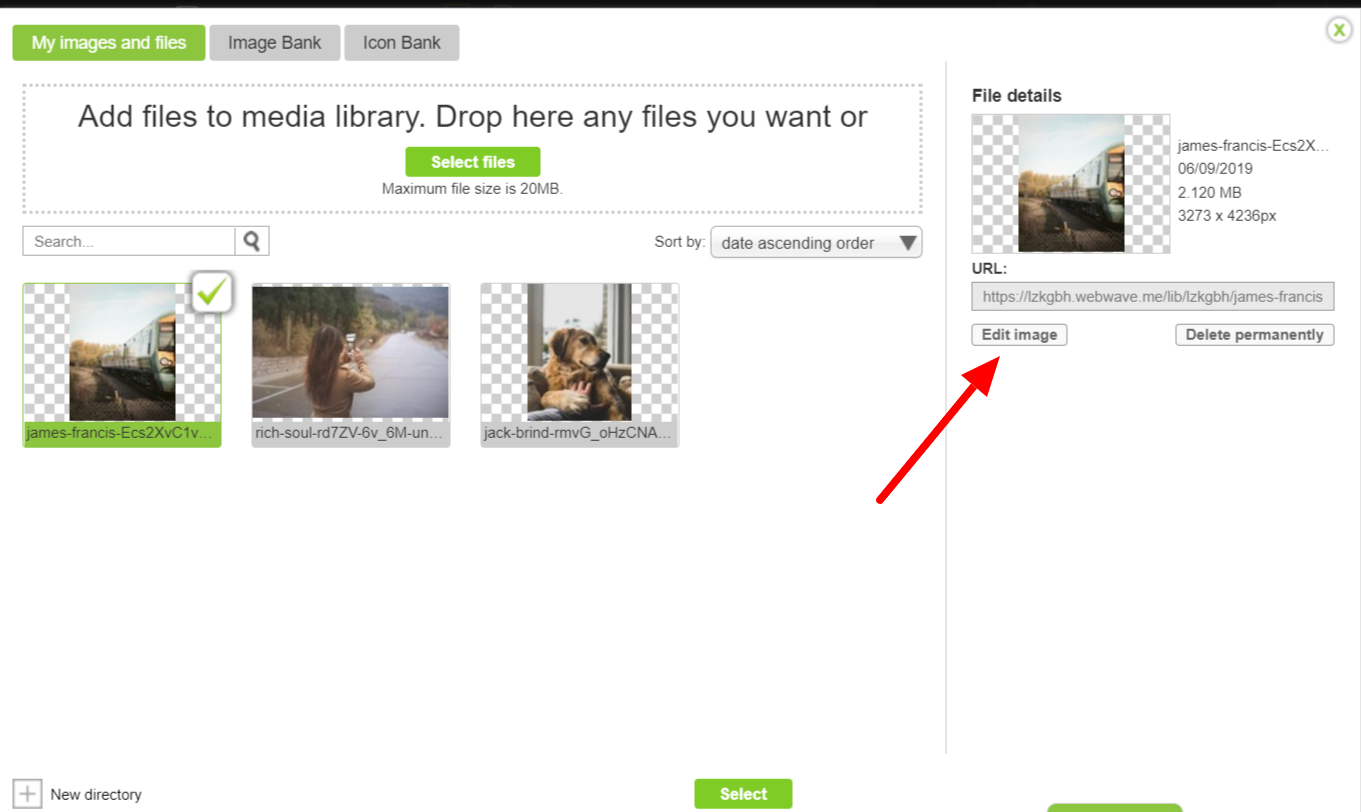 A new window will open. The functions that you can apply to the image will be displayed at the bottom.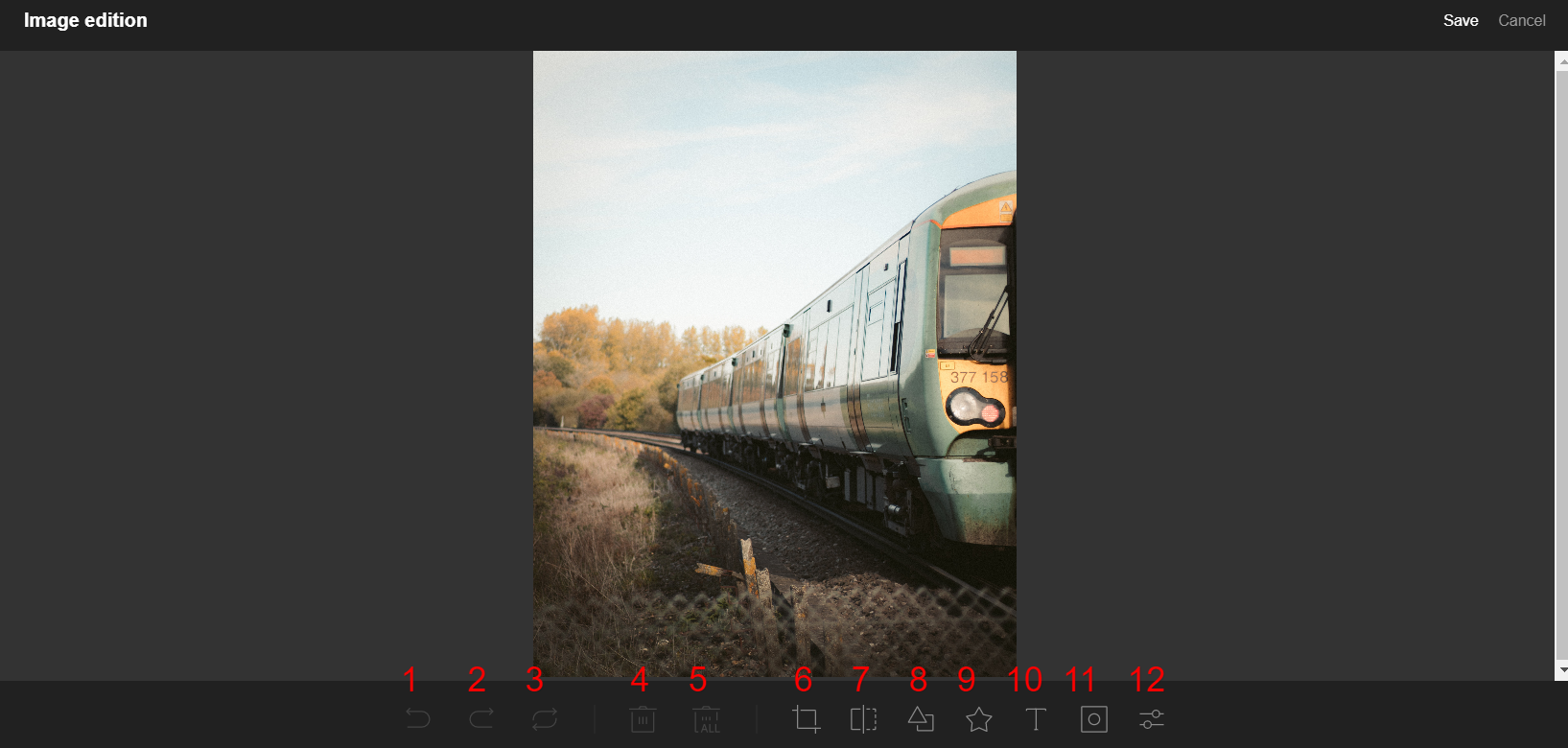 The first two functions are responsible for undoing and re-entering the change and (3) rolling back all changes.
To remove a specific element, use the trash can icon (4). The same icon with the word ALL (5) is responsible for removing all elements.
Following icons are relate to following functions: cropping (6), flipping (7), adding elements (8, 9, 10 and 11) and applying filters (12).
After you save the image, it will appear as a copy – any changes you make will not affect the original image.
With the image editor you don't need an external graphics program – you will find all the basic functions within the wizard!
Elements and group binds
Our wizard has been offering the function of binding groups of elements for a long time. Now we have decided to expand this feature by adding the function of binding individual elements.
You don't have to worry about overlapping elements anymore.
How to use this functionality?
After entering the wizard, select the item that you want to repeal another. In the Settings panel go to the Bound objects section and select Edit bind.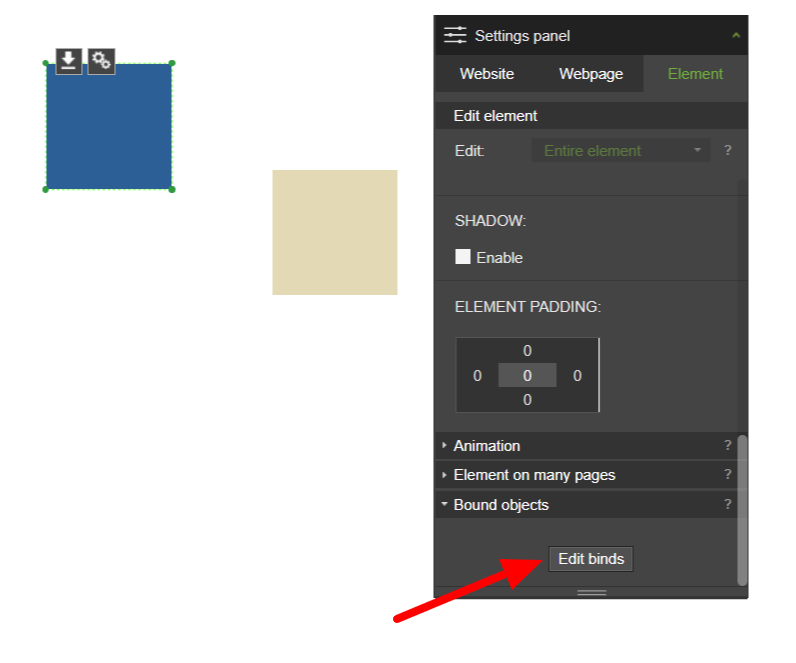 For the remaining elements, you will see a plus. Click it to push the two elements away.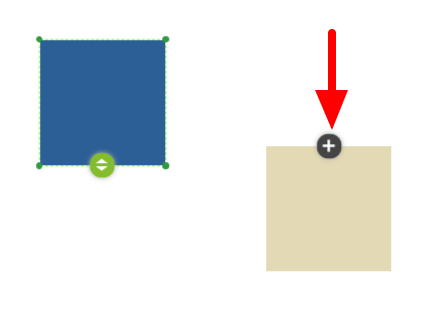 The bind will be visible. You will be able to remove it by pressing X on the element. Mark the element by using green lines to see if it's bound to the other element.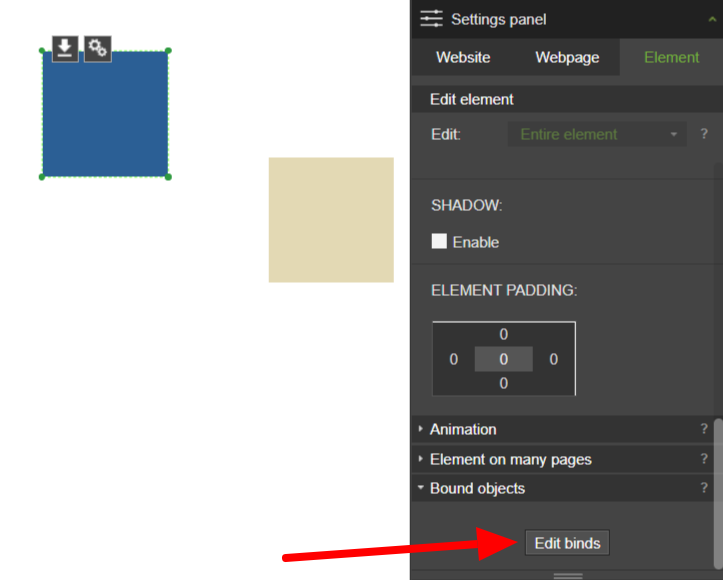 From now on, you can create any binds between both individual elements and their groups. This will help you place individual sections on the page you create. You don't have to worry about undesired overlapping of elements.